Main — Culture — The artistic practices of Zakarpattia artists are at the center of attention in the new FW'23/24 collection by POUSTOVIT
Culture
The artistic practices of Zakarpattia artists are at the center of attention in the new FW'23/24 collection by POUSTOVIT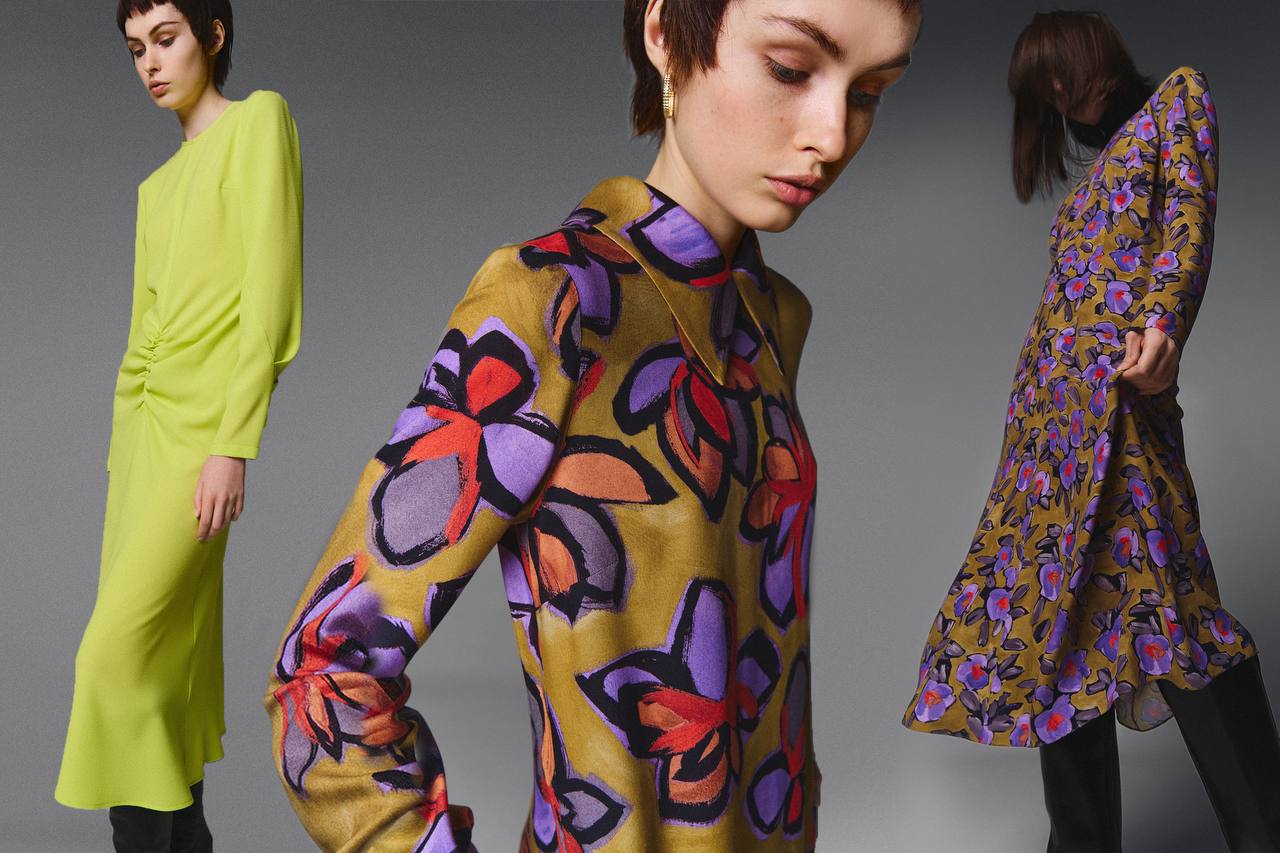 This collection continues to reinterpret Ukrainian cultural heritage, giving it a fresh contemporary perspective. This time, the designer focuses on the artistic practices of Zakarpattia artists like Yosyp Bokshai and Andriy Kotska.
Renowned for their vibrant and colorful works, they inspired the team to create unique, colorful prints. This resulted in dresses and blouses adorned with expressive flowers in shades of purple, orange, and mustard. A dramatically red dress is embellished with flowers in shades of purple and orange, while a black wrap dress features floristic patterns in green and blue.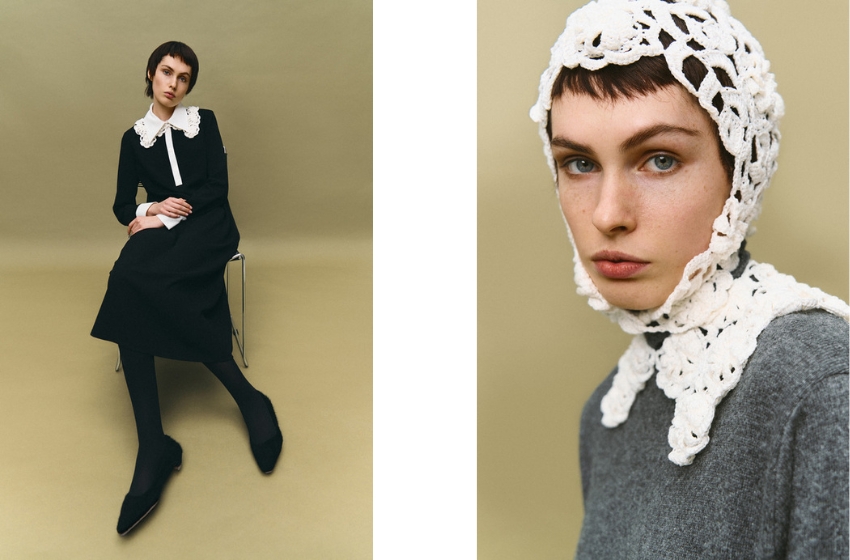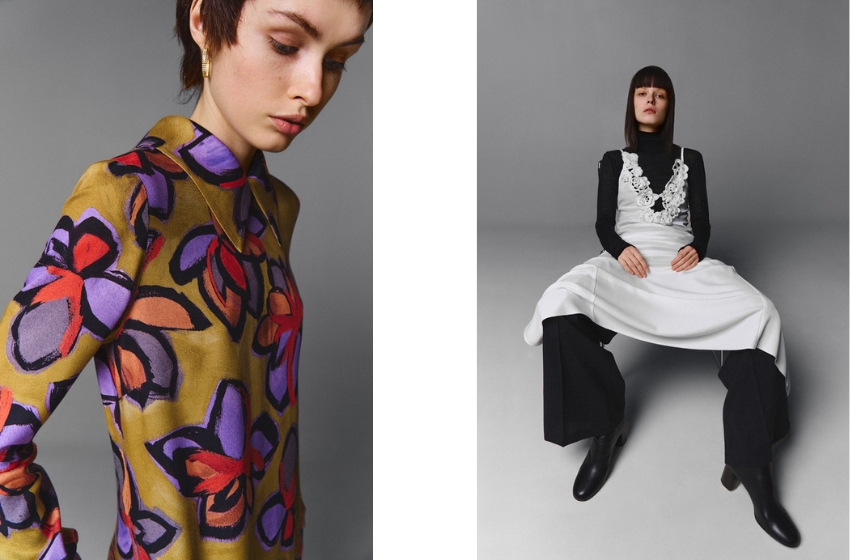 However, the floral theme in the collection extends beyond fabric prints. For this collection, POUSTOVIT artisans hand-knitted flowers and adorned dresses, tops, collars, and accessories with them.
"For me, it has always been important to add items to the collection that have a special texture — something you want to feel on touch, something that creates true poetry in the collection. Moreover, this is our way of reminding about the uniqueness of handwork and the deep tradition of knitting in our country," shared Lily Poustovit.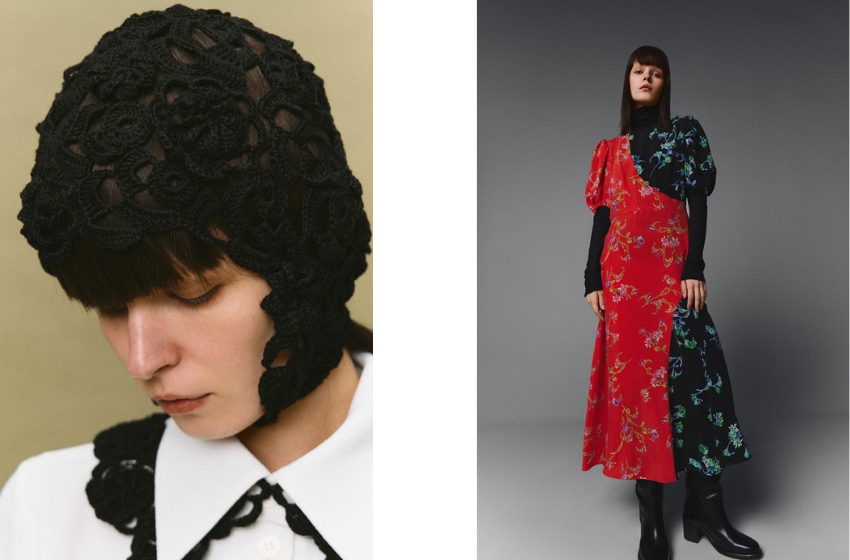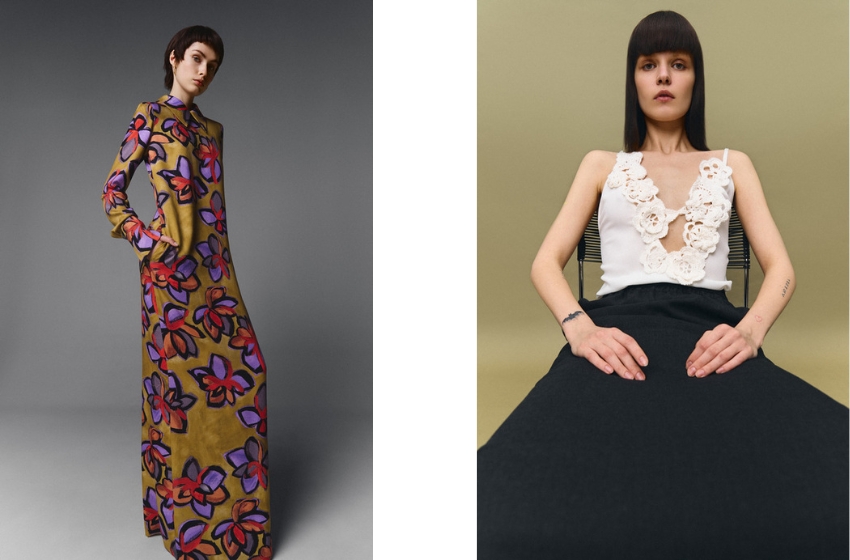 Another starting point for creating FW'23/24 was the desire for comfort and restraint. Since the collection was developed during blackouts in Ukraine last year, the team's focus was on simple silhouettes and comfortable forms suitable for any situation. In addition to romantic dresses, the collection features relaxed and utilitarian jackets and trousers, shirts in subdued tones, and maxi skirts. The trousers have an elastic waistband and drawstring, even if they are made from suit wool.
In the darkest times, one should always seek support in something familiar and genuine. For Lily Poustovit and her team, that genuine source turned out to be art, which helps them look at the past from a unique angle and create a new foundation for a bright future.