Main — Diplomacy — The First Lady received the Clinton Global Citizen Award, which is presented for civil leadership
Diplomacy
The First Lady received the Clinton Global Citizen Award, which is presented for civil leadership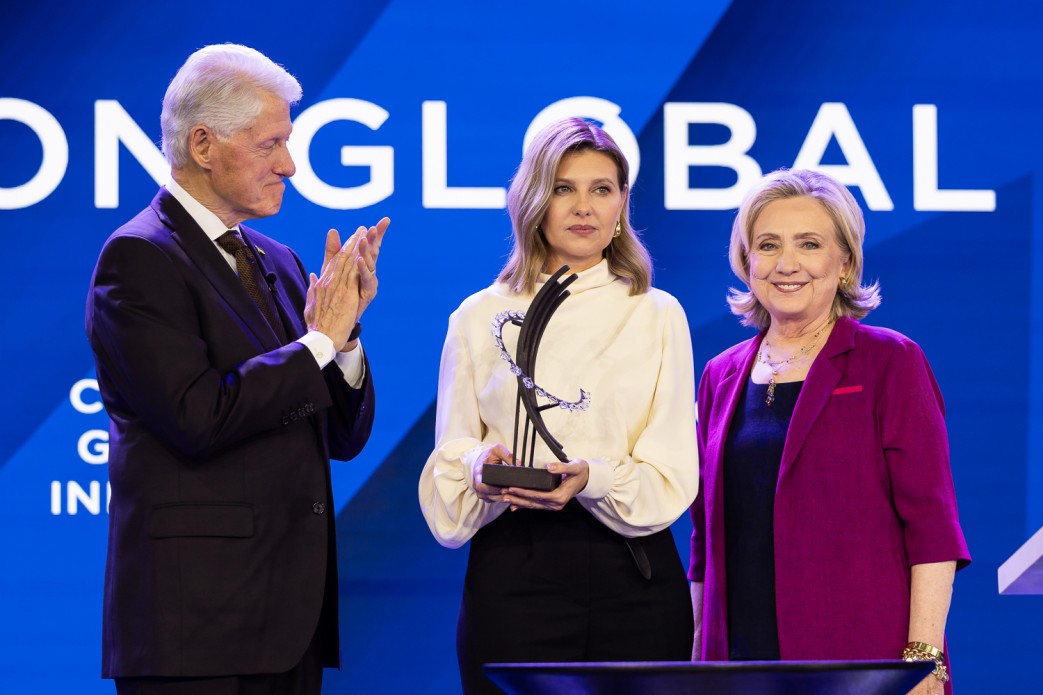 During a visit to the United States to participate in the 78th session of the UN General Assembly, First Lady Olena Zelenska received the Clinton Global Citizen Award.
Established in 2007 by Bill, Hillary and Chelsea Clinton, the award embodies President Bill Clinton's call to action by recognizing outstanding individuals whose vision and leadership have set an example for the global community. These individuals have proven that diverse segments of society can successfully work together to develop solutions that lead to positive and lasting social change.
"It is a great honor for me to accept the award, which was received by the outstanding personalities of the world. Along with the honor it is also a great responsibility. They say a leader is the one you will follow wherever you wouldn't go yourself. I am not sure if this could be applied to me. However, it seems to me my leadership is about giving courage to people. I truly believe, leadership is about dedication. Dedication to everyone who trusted you, to what you do," Olena Zelensks said receiving the award.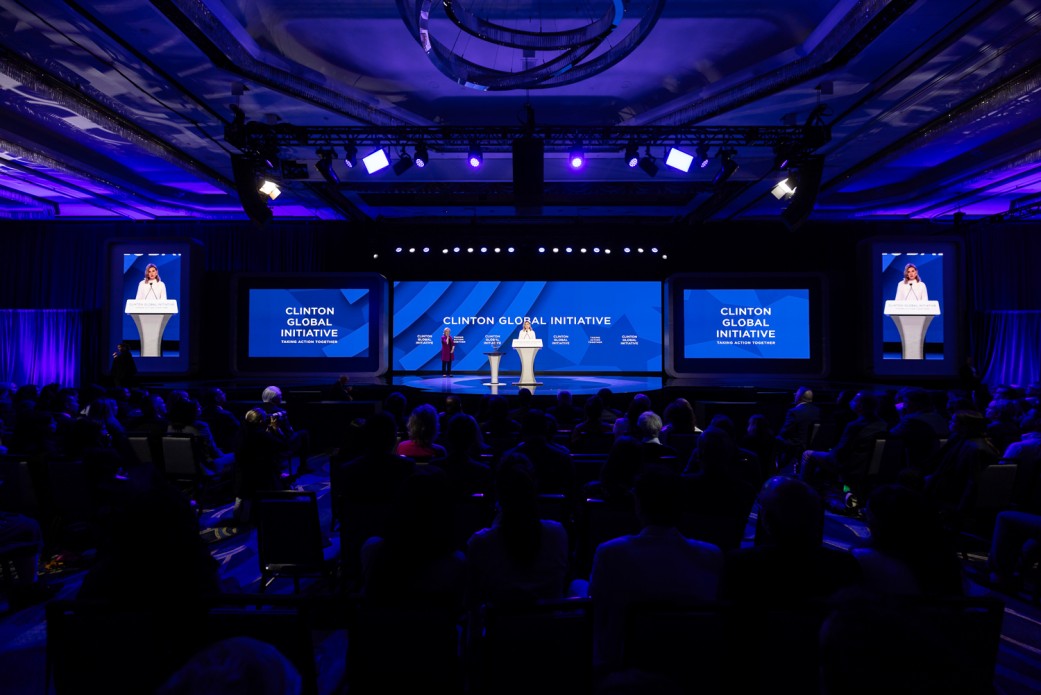 The First Lady of Ukraine noted that she shares the award with all Ukrainians.
"These days everyone in my country is a dedicated leader. A mother, who takes her child to school and then rushes to work after a sleepless night during the air raid alert. A teacher, who gives a class – often in a bomb shelter, remotely, in danger, but still teaching. Rescuers and doctors rushing to the victims of shelling. Courageous men and women who stand on the front line sacrificing their lives to prevent the enemy from invading their cities, homes – and also to prevent the aggression from spreading further in the world. These are true leaders who have taken responsibility for their lives, their country and for maintaining security in the world. They are my compatriots. I thank them and on their behalf for this award," the President's wife added.