Main — War — The head of the Pentagon, Lloyd Austin, has arrived in Ukraine
War
The head of the Pentagon, Lloyd Austin, has arrived in Ukraine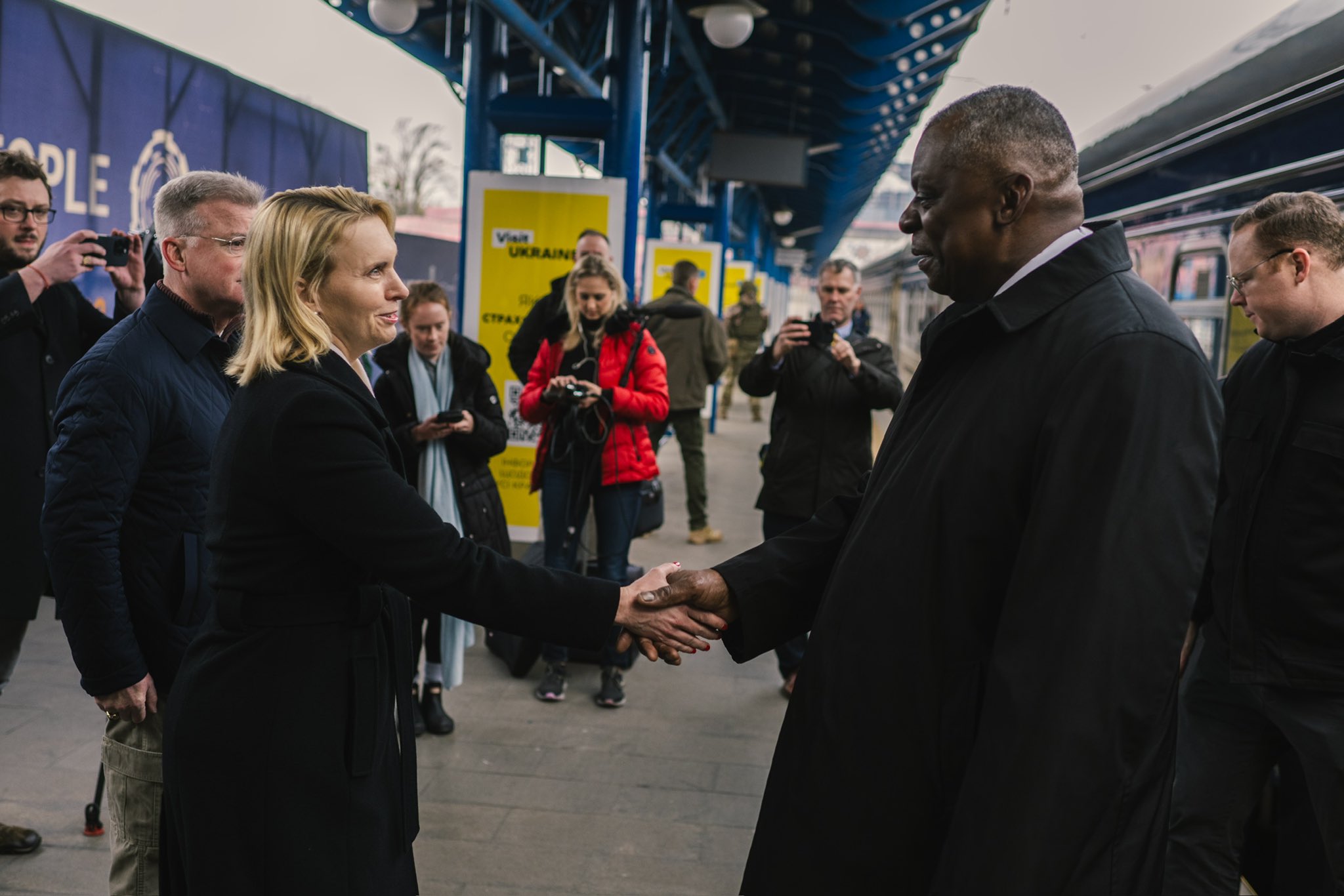 The U.S. Secretary of Defense, Lloyd Austin, has arrived in Ukraine for a visit. On Monday morning, November 20, he arrived in Kyiv by train. He announced his visit and its main purpose, which is to meet with representatives of the Ukrainian government, on his Twitter account.
"I'm here today to deliver an important message – the United States will continue to stand with Ukraine in their fight for freedom against Russia's aggression, both now and into the future," Austin wrote on social media.
He was greeted at the railway station in the Ukrainian capital by the U.S. Ambassador to Ukraine, Bridget Brink.
According to the press release from the U.S. Department of Defense regarding the visit of the head of the Pentagon to Ukraine, Lloyd Austin will participate in high-level negotiations with the Ukrainian leadership.
The talks will focus on further strengthening the strategic partnership between the United States and Ukraine. They will also address providing the Armed Forces of Ukraine with capabilities needed on the battlefield, both for winter and to defend against future Russian threats.