Main — War — The Italian city of Trento organised a charity concert to help the recovery of Odessa music institutions damaged by Russian attacks
War
The Italian city of Trento organised a charity concert to help the recovery of Odessa music institutions damaged by Russian attacks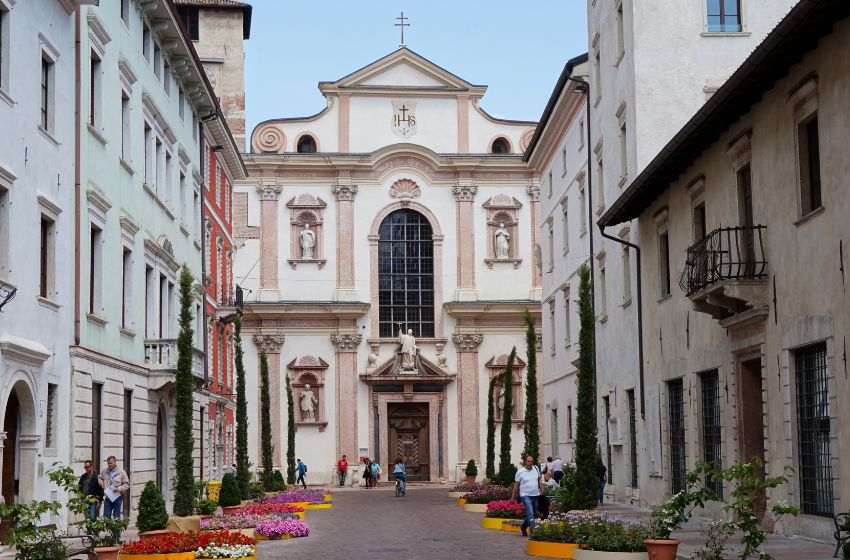 A charity concert for peace between Ukrainian, Italian and German classical music was organised in the Northern Italian city of Trento. The proceeds of the event will be given for the reconstruction of a music school and a museum in Odessa.
The event took place on Sunday, the 3rd of September at the church of San Francesco Saverio in Trento and was organised by the Bonporti Conservatory, together with the Archdiocese of Trento and the Cultural Association of Ukrainians in Trentino Rasom Aps. The organisers decided to offer proceeds for the reconstruction of the famous Stolyarsky Music Lyceum and the Auditorium of the Odessa House of Scientists, damaged by Russian rockets last July.
The church of San Francesco Saverio was built in Baroque style in Trento, between 1708 and 1711, by the Jesuit Order. Inside there are frescoes by Carlo Gaudenzio Mignocchi.
The list of Soloists:
Piano - professor Sandra Stojanovic
Guitar - Cristian Panchyshyn
Violin - Olha Dolholpolova
Bass - Stanislav Nimchuk
Choir director - Anton Radchenko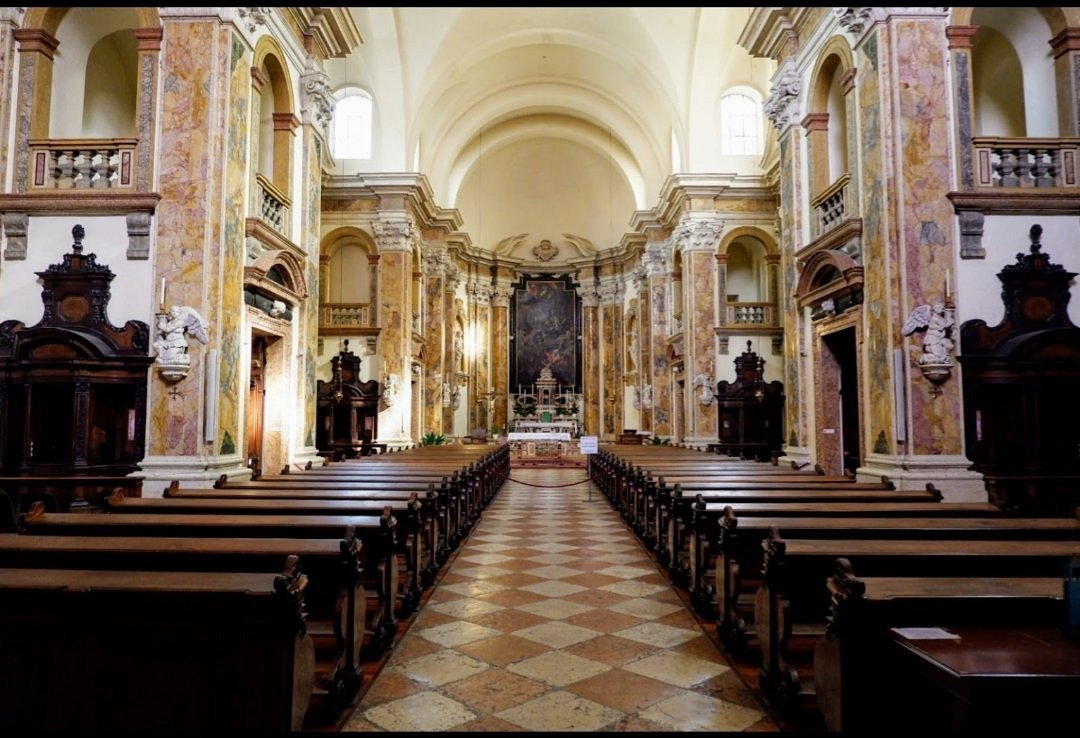 Already on May 31, the Bonporti Conservatory, with the organisational support of Anastasiia Shnyrova and Anton Radchenco, offered the Trentino public the charity concert "United for Ukraine". The two Ukrainian students were among 20 students from the music academies of Kyiv, Karkhiv, Dnipropetrovsk and Odessa, who had been welcomed by the institution in via San Giovanni Bosco since the beginning of the war. The proceeds went to the Kharkiv University of the Arts.
The concert in May at the Bonporti Auditorium was the result of a year of study and sharing between the Ukrainian students and the young musicians of the Conservatory who together proposed an event that mixed the Ukrainian tradition and the Trentino experience. Some of them, like Stanislav Nimchuk and his fellow musicians, offered citizens the new concert of Ukrainian, Italian and German classical music, thanks to the collaboration with the Archdiocese of Trento and the cultural association of Ukrainians in Trentino Rasom Aps.
Ukrainian opera singer who arrived in Trento following the Russian invasion, Stanislav Nimchuk, at the time a student of the Odessa Conservatory now continues his artistic career at the Trento Conservatory. The young man follows the news coming from his country day by day and is particularly struck by the news of the bombing of Odessa which took place on the 23rd of July. The destruction of places of culture pushed the Odessa musician to lend a hand to the city that has given him the love for music.