Main — Culture — The Ukrainian bandura player was awarded two prestigious awards in Italy
Culture
The Ukrainian bandura player was awarded two prestigious awards in Italy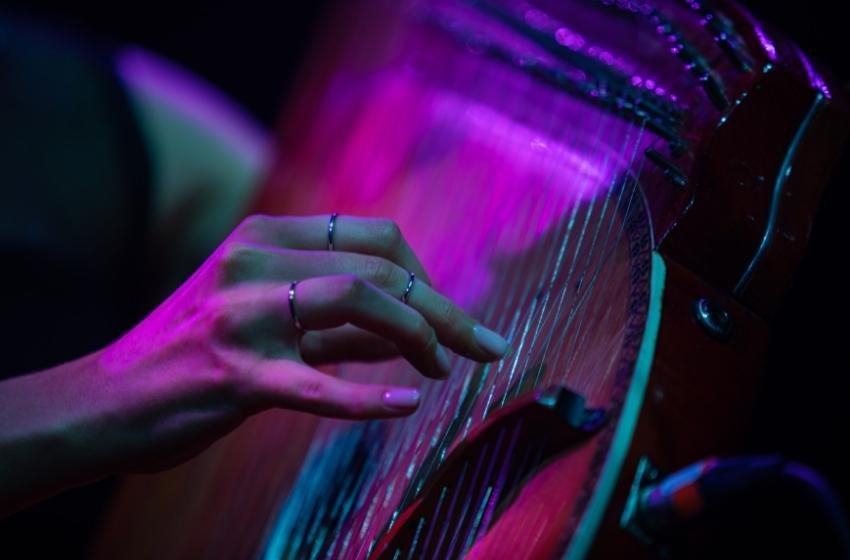 ---
The Ukrainian soul begins to sing when it hears the bandura melody. Bandura player Eka Caterina promotes this instrument in Italy, demonstrating the singing soul of our people. Ukrainian artist awarded with two international prizes "Napoli Cultural classic" and "Celebrity Awards".
---
Eka is the stage name of Kateryna Tsarkova from Zaporizhia. From the age of 6, she studied piano and then moved on to the bandura and vocal class. She studied at the Kyiv National University of Culture and Arts.
The musician now teaches vocals and piano at the Lizard Academy Music School in Florence and dreams of opening a kobza school.
In Italy, the bandura player created the group Eka Project, with which she participates in cultural events and theatrical performances. The girl performs traditional Ukrainian songs translated into Italian to tell the essence and soul of her people.
Of course, the basis of our repertoire is Ukrainian songs, to which we add Latin rhythms and Italian temperament. But we also like to experiment with Italian tarantulas, which sound very exotic when accompanied by a bandura.

Eka Project
For the first time, in 16 years since its foundation, an artist from Ukraine was awarded the Napoli Cultural classic-2021. Eka received an award in the "International Music" nomination for "giving the world traditional Ukrainian songs, telling about love for the Motherland and bringing hope for a better future."
Celebrity Awards - is one of the most important Italian-Ukrainian awards in the field of contemporary art. Every year it celebrates professionals who have succeeded or made a significant contribution to developing culture, art, music, diplomacy and the environment.
When I am asked why I chose this particular instrument, I say that the bandura is not an instrument but a lifestyle. In general, listeners are fascinated primarily by the melody and timbre of the bandura, they say, very relaxing and inspiring.

Eka Project
In 2021, Kateryna Tsarkova was awarded this prize because her music unites the cultures of two nations. High-performing skills combined with exceptional vocal data allow Eka to present Ukrainian folk song culture and contemporary music art with dignity in Italy.
I think what I'm doing is one of the right ways to promote Ukrainian music globally. It is necessary to speak as much as possible and to acquaint foreigners with our culture, explaining who we are and where we come from.

Kateryna Tsarkova
---