Main — Business — The Ukrainian startup Saldo Apps, which develops a financial app ecosystem, has secured its first round of investment, amounting to $500,000
Business
The Ukrainian startup Saldo Apps, which develops a financial app ecosystem, has secured its first round of investment, amounting to $500,000
The startup Saldo Apps, which is part of the Odessa-based IT holding Netpeak Group, has raised $500,000 in investment from the Ukrainian venture fund hi5 Ventures.
hi5 Ventures' investment in Saldo Apps represents the first external funding for the company. Companies within the Netpeak Group's orbit rarely seek financing outside the group. The only previous instance of external funding within the 17-year history of the group, which now comprises around two dozen companies, occurred nine years ago when Serpstat secured $250,000 from venture fund Digital Future, led by Oleksiy Vitchenko.
"The Saldo Apps team has a detailed plan to grow from $1 million to $10 million in revenue over the next few years, along with a growth strategy until 2027," said Leonid Podobiedov, General Partner at hi5 Ventures and investor in the pre-seed round.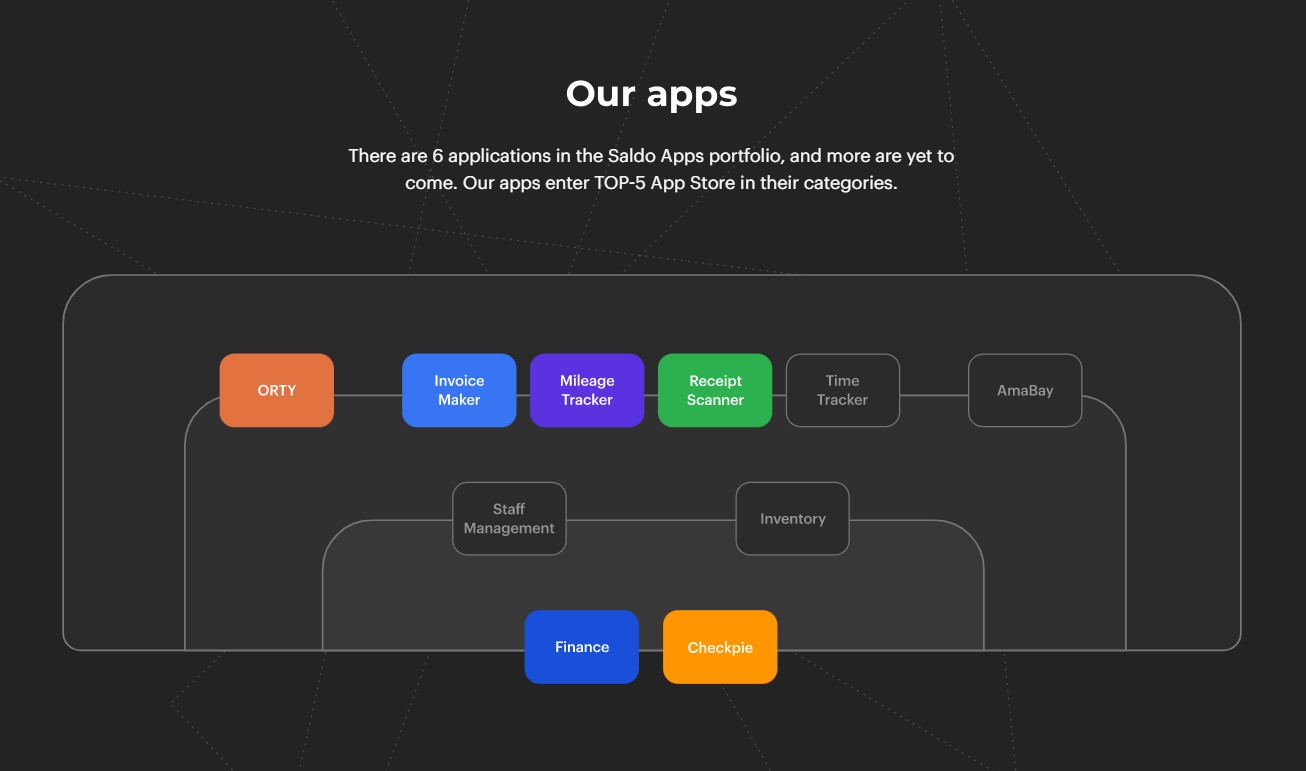 The exact valuation of Saldo Apps in the deal has not been disclosed.
The funds raised by Saldo Apps will be used to enhance its product and build a unified ecosystem. Currently, Saldo Apps offers eight applications, including modules for order acceptance and payment, delivery organization, warehouse management, analytics, and mobile invoicing. The plan is to integrate all of these into a single ecosystem.
Saldo Apps aims to achieve $500,000 in monthly revenue by 2024 and will focus on marketing as part of its future plans.