Main — Culture — Two Ukrainian books have reached the final of the Angelus Literary Award
Culture
Two Ukrainian books have reached the final of the Angelus Literary Award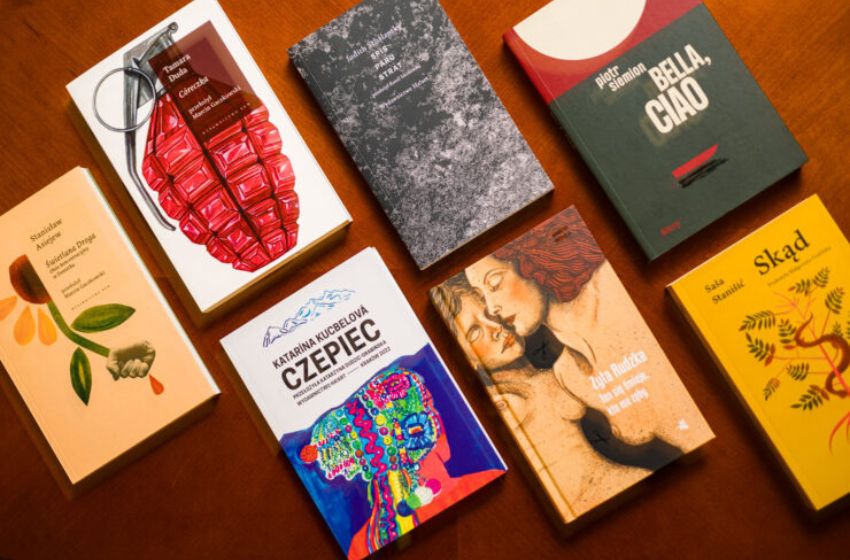 The Central European literary award Angelus has announced the shortlist of finalist books, which includes two novels by Ukrainian writers.
The shortlist features Stanislav Aseiev's work 'Svetlyi Put. Istoriia odnogo kontslageria' (Bright Path. The Story of a Concentration Camp, translated by Marcin Gachkowski, published by the College of Eastern Europe and 'Dotsia' (Daughter) by Tamara Horikha Zernia, translated by Marcin Gachkowski, published by the College of Eastern Europe.
Among the other nominees are:
Ekaterina Kutsbelova, 'Kovpak' (translated by Katarzyna Dudzich-Grabinska, published by Ha!art, Slovakia)
Zita Rudko, 'Imeiuschiy zuby smeyetsya' (published by WAB Foksal, Poland)
Judith Schalansky, 'Spisok neskol'kikh poter' (translated by Kamila Idzikowska, published by Ha!art, Germany)
Petr Semion, 'Bella, ciao' (published by Filtry, Poland)
Sasa Stanisic, 'Otkuda' (translated by Malgozhata Gralinska, published by Knizhny Klimat, Bosnia and Herzegovina/Germany).
The announcement mentions that the works on the shortlist are very diverse but wonderfully reflect the Central European spirit of the award.
"There are two works that bring us closer to the most brutal military conflict happening in Europe right now – the war in Ukraine. In Donbas, during the dramatic events of the spring and summer of 2014, we meet the heroine of Tamara Horikha Zernia's book 'Dotsia.' And Stanislav Aseiev, a Ukrainian writer and journalist from Donetsk, branded by the Russians as a spy, a terrorist, and an extremist, tells a story we didn't want to hear. In 21st-century Europe, people with different views are subjected to cruel tortures, raped, psychologically tormented, and turned into slaves," the statement reads.
It is noted that the winner will be determined through online voting, which will take place on the award's website from September 18 to October 13.
The Angelus Central European Literature Award (the most important Polish award in the field of creative prose written by Central European writers and published in Poland) is directly connected to the centuries long tradition of Wroclaw as a city of meetings and dialogue. Due to its history and location, Wroclaw has always stood as a place where various nations, cultures and intellectual currents have overlapped. The award is presented on an annual basis to writers from Central Europe whose works undertake themes the most relevant to the present day, encourage reflection and expand the knowledge of other cultures. The prize is a cheque for the amount of 150,000 Polish zloty and a statuette by Ewa Rossano for the writer, as well as 40,000 Polish zloty for the translator. Since 2020, also every author shortlisted for the award receives the sum of 5000 Polish złoty.
The award is funded and organised by the City of Wroclaw.