Main — Diplomacy — Ukraine and the Czech Republic will deepen their cooperation in the development of sustainable energy
Diplomacy
Ukraine and the Czech Republic will deepen their cooperation in the development of sustainable energy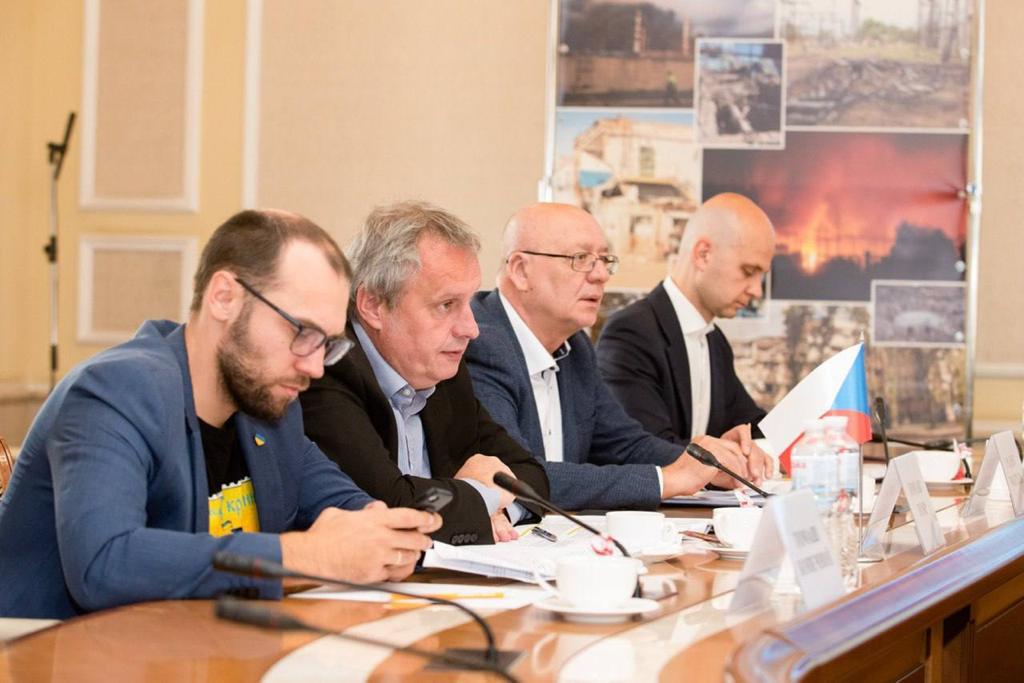 Deputy Minister of Energy of Ukraine, Yaroslav Demchenkov, held a meeting with a government delegation from the Czech Republic, including the Ambassador Extraordinary and Plenipotentiary of the Czech Republic to Ukraine, Radek Matula, the Government Commissioner for the Reconstruction of Ukraine at the Ministry of Foreign Affairs of the Czech Republic, Tomáš Kopečný, and an advisor from the National Security Office of the Government of the Czech Republic, Tomáš Pojar.
Yaroslav Demchenkov briefed the Czech representatives on the current state of the Ukrainian energy sector, as well as the progress of repair and restoration work being carried out in preparation for the upcoming heating season.
Deputy Minister thanked the Czech Republic for the assistance provided to the Ukrainian energy sector and emphasized the current needs of energy companies. Czech Republic has already delivered 12 shipments of humanitarian aid to Ukraine, totaling approximately 45 tons, which includes current transformers, voltage transformers, passenger cars, and other equipment and machinery necessary for the restoration of facilities affected by Russian attacks.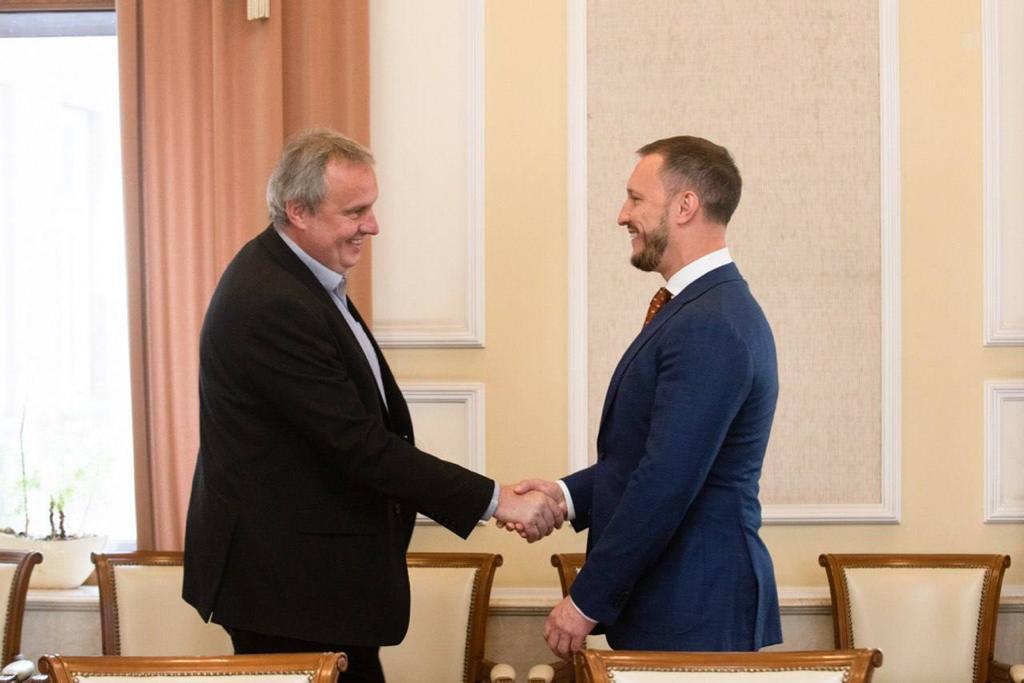 During the meeting, particular attention was given to discussions regarding the deepening of cooperation in the field of renewable and atomic energy. The Czech side confirmed its interest in implementing projects related to the restoration and development of the Ukrainian energy sector, particularly in the areas of wind and solar energy. They also discussed the preparation of a relevant memorandum between the countries, which will serve as a signal for businesses and private capital to participate in joint projects.
The meeting participants also confirmed mutual interest in developing cooperation in the hydrogen sector. Specifically, they discussed joint research on the gas transport corridor involving Ukraine, Slovakia, and the Czech Republic for hydrogen transportation, its use in industry, and other consumers in these countries and beyond, including Germany.
The parties also discussed prospects for cooperation in the nuclear sector and international cooperation to ensure nuclear and radiation safety. On behalf of Minister of Energy Herman Halushchenko, Yaroslav Demchenkov expressed gratitude to the Czech Republic, which co-chairs the working group "Presidential Formula for Peace: Radiation and Nuclear Safety," for their fruitful work and expressed confidence in further constructive cooperation in this direction.