Main — Diplomacy — Volodymyr Zelensky received the Atlantic Council Global Citizen Award on behalf of the Ukrainian people
Diplomacy
Volodymyr Zelensky received the Atlantic Council Global Citizen Award on behalf of the Ukrainian people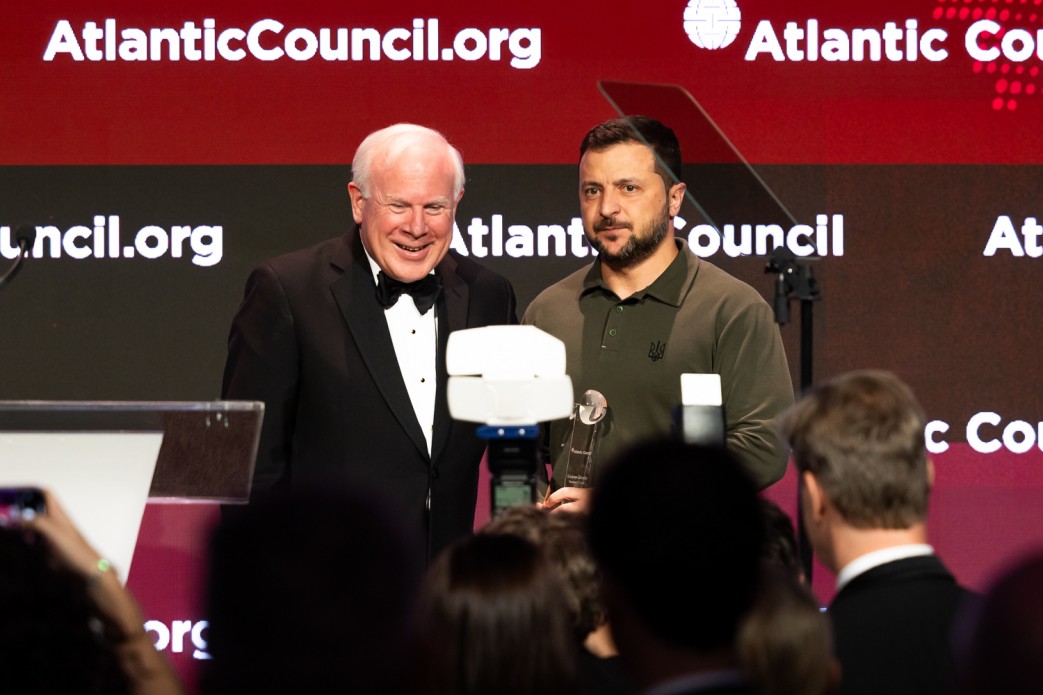 In New York, President of Ukraine Volodymyr Zelensky took part in the Atlantic Council Global Citizen Awards, which honors outstanding people who make a contribution to making the world a better place.
The highest award of the Atlantic Council was presented to the Head of State in May this year in Kyiv. The official award ceremony took place in New York.
"To be honest, this is not my award. I dedicate this award to all Ukrainians in uniform. I dedicate this award to all our children who were killed by Russian terrorists. We will never forget this. I dedicate this award to all the fathers and mothers who raised such brave Ukrainian soldiers, as well as to all the teachers and doctors who did not leave Ukraine when the full-scale war began," Volodymyr Zelensky said at the award ceremony.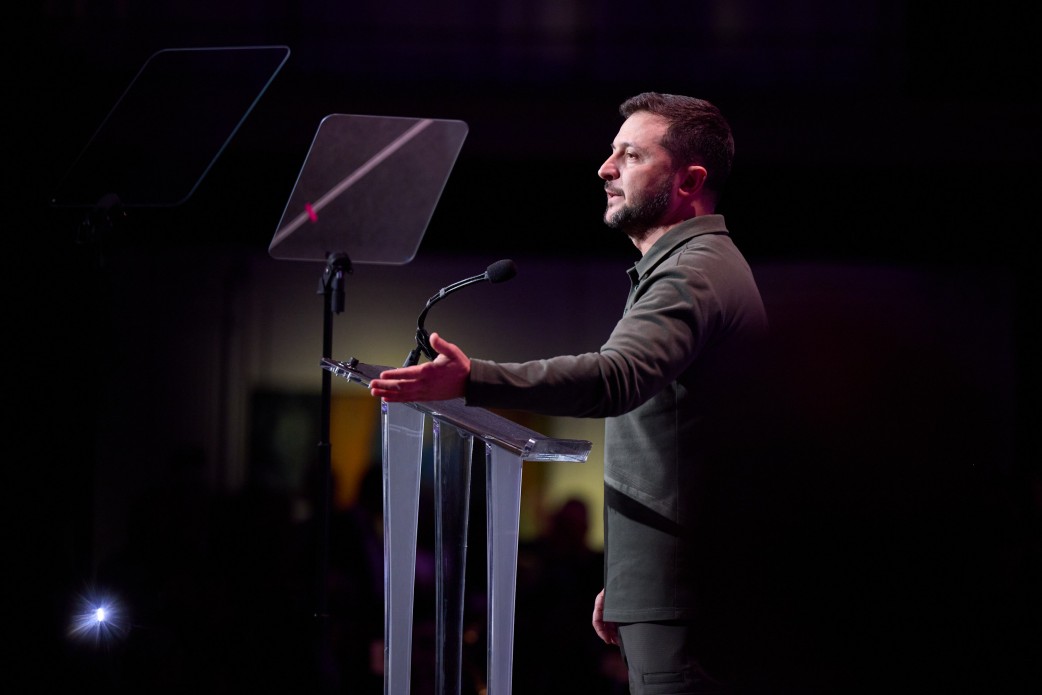 "And, of course, I dedicate this award to all of Ukraine's partners: the United States, the EU, and all the brave countries that have stood by us and supported us. Thank you very much! I dedicate this award to all the people around the world who are fighting for freedom and democracy, just like us, Ukrainians. Glory to Ukraine!" the President added.
This year's Global Citizen Awards 2023 was also attended by: German Chancellor Olaf Scholz, who was honored for his significant contribution to peace in Europe and confronting the threat to global democracy posed by Russia, Japanese Prime Minister Fumio Kishida, who was recognized for his leadership in the G7 in strengthening the Global South and promoting international cooperation, U.S. Secretary of the Treasury Janet Yellen, who was honored for her 40-year career as an economist and political leadership to ensure a sustainable and inclusive economy in the United States and the world.
The event was attended by about 700 people, including current and former heads of state and government, UN ambassadors, representatives of the US administration, global business leaders, media and opinion leaders. The ceremony was covered by leading US media.