Main — Culture — ZIKZAK Architects have developed a concept for the reconstruction of the Ronald McDonald House in Ukraine
Culture
ZIKZAK Architects have developed a concept for the reconstruction of the Ronald McDonald House in Ukraine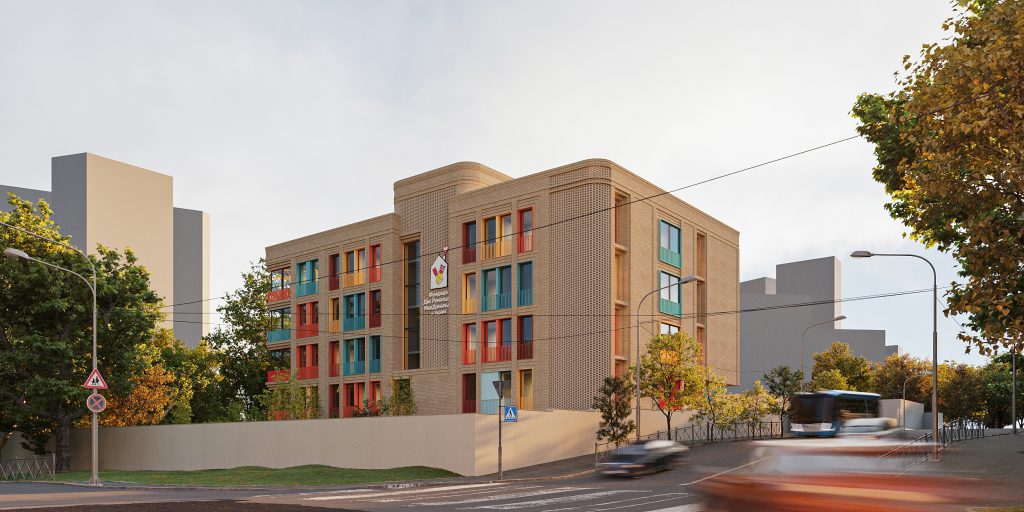 The design studio ZIKZAK Architects has developed a concept for the reconstruction of a building for the Ronald McDonald House, which will be constructed on the territory of the Okhmatdyt National Hospital in Kyiv, Ukraine. It will serve as a second home for families of children undergoing treatment.
The team at the studio aimed to create an atmosphere of homely comfort and a friendly community for the young patients, their families, staff, and volunteers.
Okhmatdyt is the largest children's hospital in Ukraine. In building a Ronald McDonald House nearby, the charity hopes to keep families together and reduce stress and financial burden while children receive critical medical care.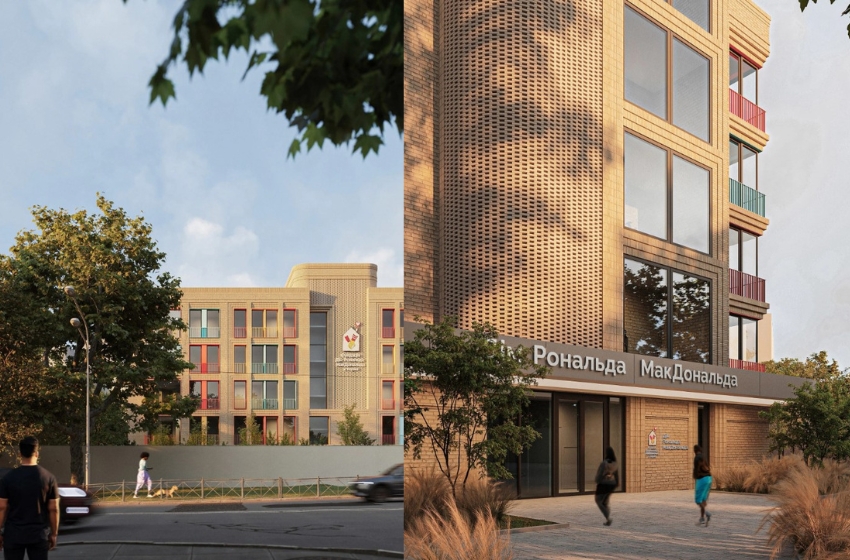 The common areas are designed for warm interactions, with a conference hall having a separate entrance and being surrounded by mobile partitions that can transform to create a large shared space with a kitchen and dining area. The kitchen and dining area are in one large room, allowing the residents of the house to spend time together. From this area, there is a view of a playroom so that adults preparing meals can keep an eye on the children.
The total area of the 5-story house is 3500 square meters. The layout includes 50 bedrooms with individual bathrooms, a lobby, a communal kitchen and dining room, a conference hall, office spaces, a playroom, a relaxation area, a laundry room, and storage rooms. The underground floor contains a shelter for 197 people with a kitchen, a food storage room, a wardrobe, bathrooms, showers, as well as technical and storage rooms.
The building's concept takes into account creating a barrier-free environment for people with limited mobility, with a specially designed floor to accommodate families with young children with mobility challenges.
The ZIKZAK Architects team continued the philosophy of creating a "home away from home," which brings people together, provides hope, love, and care, and this philosophy is reflected in the facade design. Window niches are stylized to resemble elements from existing buildings and adapted to a modern style.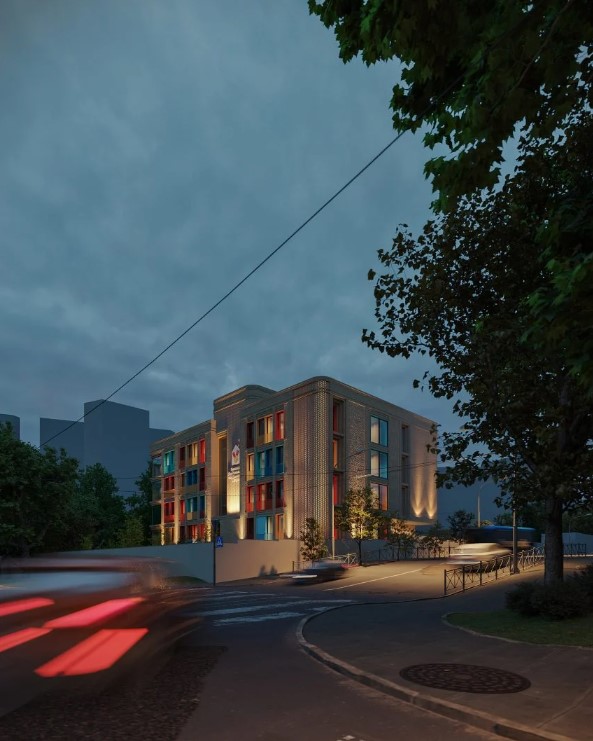 The building features a flat roof, with plans to create a scenic terrace for relaxation on top.
An important element in shaping the concept was adhering to the architectural style of the surrounding buildings. The pastel shades of the Ronald McDonald House continue the color palette of the surrounding area. Rounded cornices mimic the forms of the adjacent House for Servicemen's Families, giving the building soft, harmonious shapes.
To achieve an authentic appearance, clinker tiles were used on the building's facade, and the house is illuminated from the outside in the dark.
The house is planned to be put into operation in 2025. Ahead, there are further project development, expert assessments, and finally, implementation.