Main — War — An attack on the Russian Black Sea Fleet headquarters in Crimea
War
An attack on the Russian Black Sea Fleet headquarters in Crimea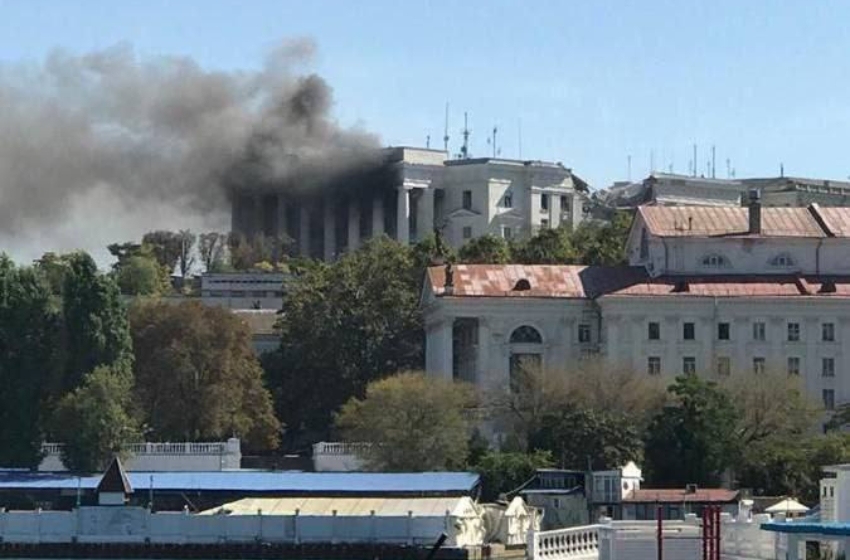 Photo: t.me/ssternenko
The first images of the destroyed building of the Russian Black Sea Fleet headquarters have appeared on social media.
The Telegram channel Mash on the Air showed what the building looked like immediately after a missile strike. Apparently, the missile hit the target directly, causing significant damage to the military facility. As a result of the strike, the Russian Black Sea Fleet headquarters suffered extensive damage, and a fire broke out.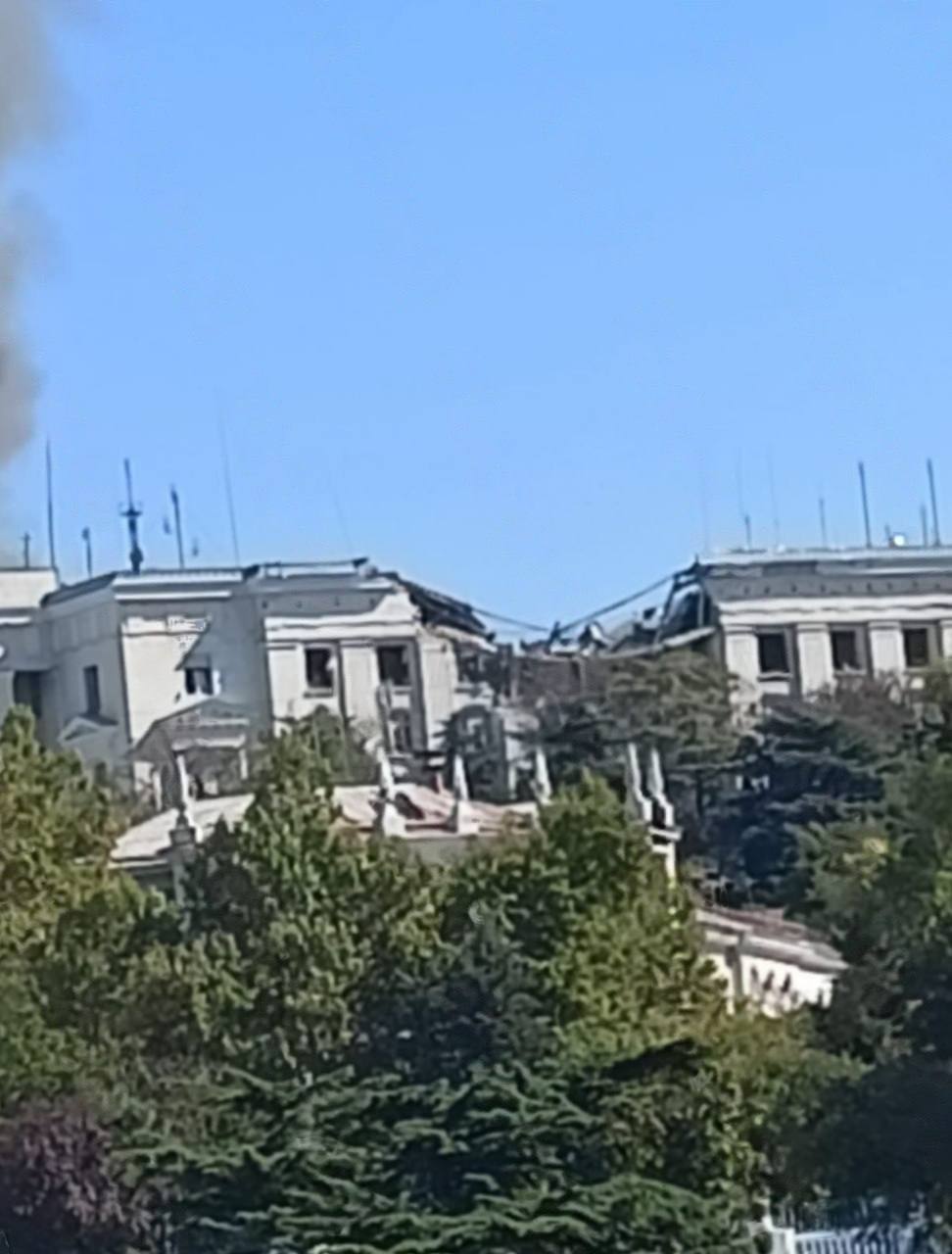 Meanwhile, Crimean social medias are posting photos of the aftermath of the strike on the Russian fleet headquarters. The photos indicate that the roof and several floors of the building were destroyed. All the windows were blown out due to the explosive force. Currently, Russians are warning of the danger of further strikes.