Main — Diplomacy — Denys Shmyhal: All the money Ukraine earns is spent for defence
Diplomacy
Denys Shmyhal: All the money Ukraine earns is spent for defence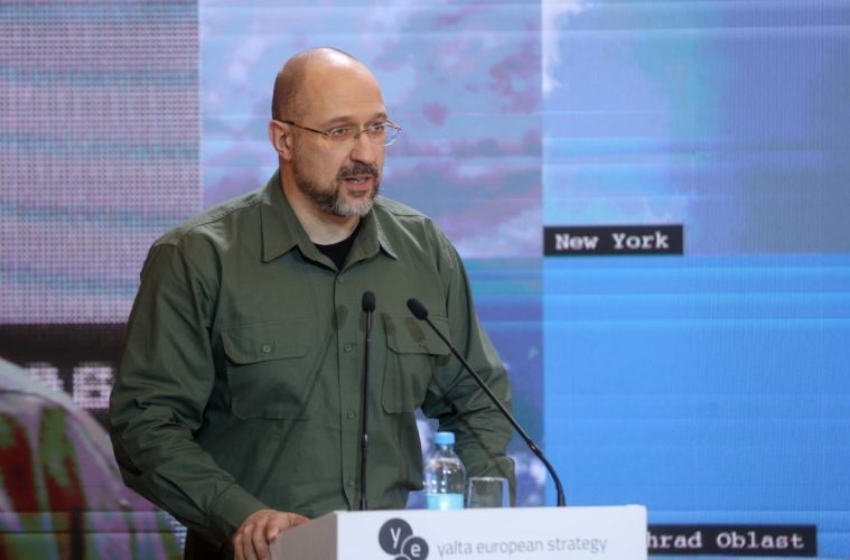 All the money that Ukraine earns is spent to finance defence-related needs as a matter of priority, said Prime Minister of Ukraine Denys Shmyhal at the Yalta European Strategy (YES) Annual Meeting "The Future is Being Decided in Ukraine", organized by YES in partnership with the Victor Pinchuk Foundation.
"All the money that Ukraine earns goes to the army. Our partners make it possible, as all social payments and budgetary payments are made at the expense of the partners' funds. We are extremely grateful to them for this," said the Prime Minister of Ukraine.
Denys Shmyhal called the process of Ukraine's rebuilding a great opportunity for the country. This process will be carried out in accordance with the 'Build Back Better' principle.
"The destruction caused by Russia is a terrible tragedy, but at the same time it is a great opportunity for our country: the opportunity to implement large business projects, large private-public partnership projects, and we are working on this, we are preparing our country and our economy for recovery," he noted.
According to Denys Shmyhal, the confiscated Russian assets should become the source of funding for Ukraine's recovery.
"We suggest a compensation mechanism, an international instrument that will allow obtaining the funds that are necessary for Ukrainian recovery. The compensation mechanism will consist of three components: compensation fund, where the funds confiscated from Russian oligarchs and Russia as an aggressor state will actually be channeled; compensation commission, that is, an international institution that will determine how to effectively use the funds, where to allocate them; and verified register of losses", summarized the Prime Minister of Ukraine.