Main — Culture — Gunia Project unveils its winter ceramic collection, "DRAGON"
Culture
Gunia Project unveils its winter ceramic collection, "DRAGON"
The aesthetic of the new winter collection by GUNIA Project unfolds in the realm of contemporary festivities enriched with ancient traditions. The central element is inspired by the symbol of the year 2024 — the dragon. Its figure draws inspiration from Galicia, the winged serpent depicted on the stone wall of the Assumption Church from the 17th century in the village of Krylos, Ivano-Frankivsk region. Images of the dragon adorn iconic candles in ceramic forms and artistic compositions on ceramics.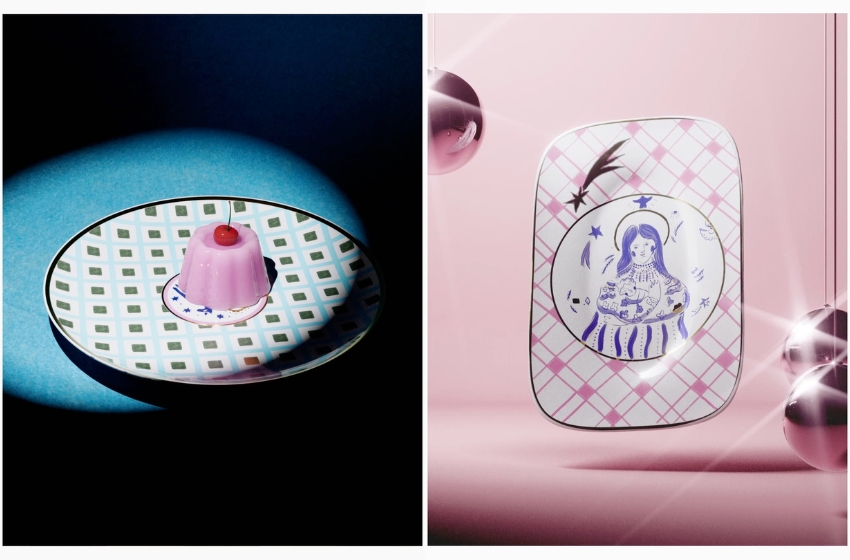 In the narrative paintings, traditions of celebrating Christmas are also depicted, inspired by the painted tiles of Kosiiv masters Oleksa Bakhmatyuk and Ivan Baraniuk. For example, a ceramic jug tells the story of goat driving, a theatrical ritual involving masks, costumes, special songs, and a dramatic plot. An indispensable attribute of caroling was also the star adorned with ribbons and bunches. The design reference for the star on the "Kolyada" plate is an archival photo of carolers from Donetsk in 1905.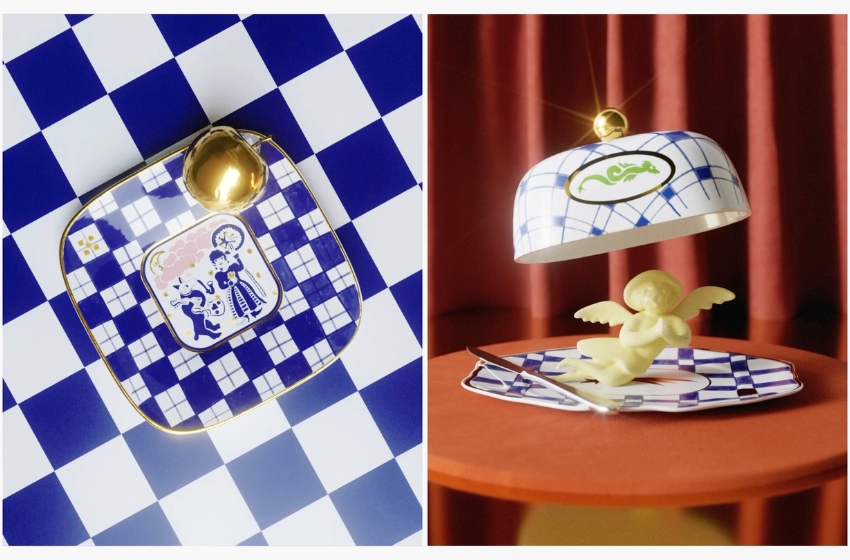 The brand continues to expand its line of ceramics featuring depictions of saints. Fragments of miniatures from the "Lavrivsky Gospel," a glass Hutsul icon "Our Lady of Odigitria Lezhayska," and a 19th-century wooden cross from Bukovyna are embodied in plates with angels, Mary, and the Nativity scene, respectively. The designs are executed in a distinctive naive style, complemented by geometric ornaments and stars symbolizing the Star of Bethlehem.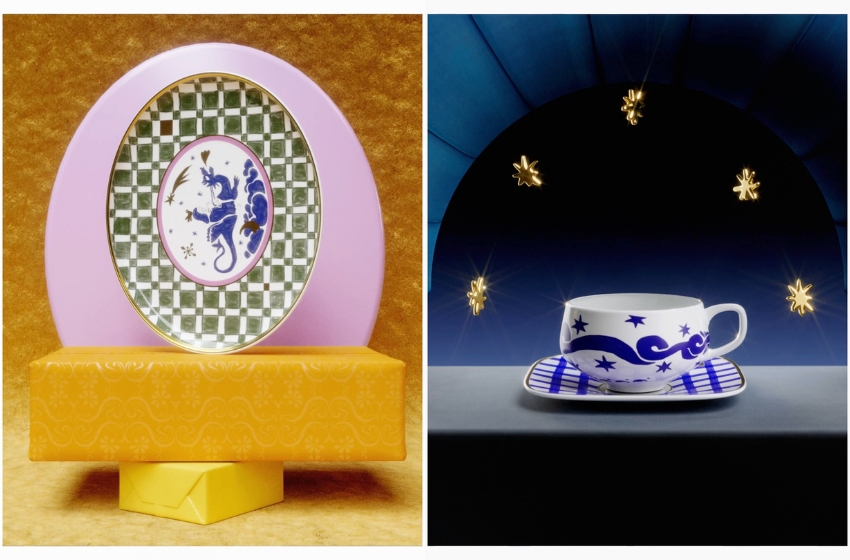 Consistently, GUNIA Project ceramics are handmade, adorned with colorful glaze and gilding. Items from the "Dragon" collection will make excellent gifts, delightful additions to your daily home routine, or help create your own contemporary Christmas traditions.