Main — War — Massive aerial attack in Crimea: Russian Ministry of Defense reports 19 drones
War
Massive aerial attack in Crimea: Russian Ministry of Defense reports 19 drones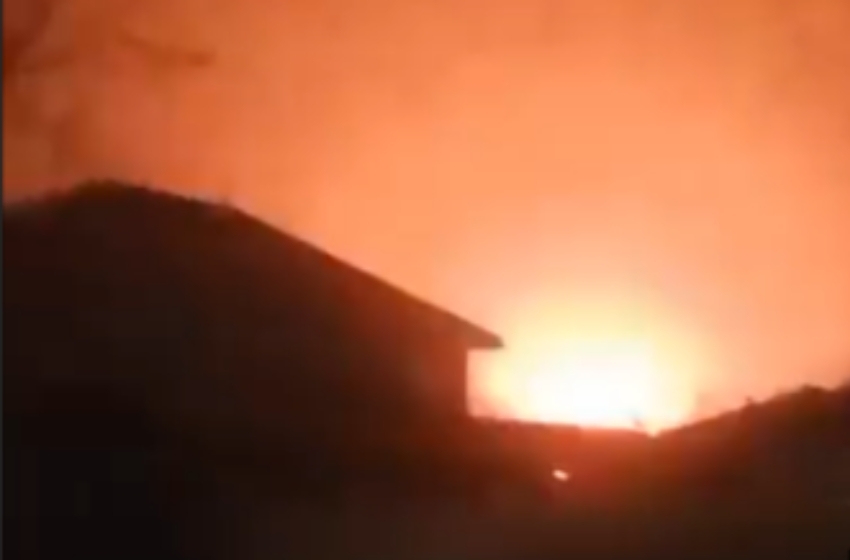 The Russian Ministry of Defense has confirmed a massive attack on Crimea and accused the Armed Forces of Ukraine of carrying it out. They note that air defense systems have destroyed 19 drones over the peninsula. Reports about the drone attack were also mentioned by "Krym. Realii."
The publication notes that public reports indicated explosions in the Sevastopol, Saki, Simferopol, and Yevpatoriya regions.
Meanwhile, the governor of the Oryol Region, Andrey Klichkov, claimed that two unmanned aerial vehicles were allegedly destroyed on the territory of the region as they purportedly attempted to attack fuel and energy complex facilities. According to preliminary information, there are no damages or casualties.
The Telegram channel VCHK-OGPU reported explosions in Saki, Yevpatoriya, Simferopol, Sevastopol, and Balaklava, where locals reported hearing gunfire and air defense activity.
Experts have noted that this is the largest drone attack in Crimea since the start of the full-scale war between Ukraine and Russia.
The first comment on the massive attack among representatives of the Russian occupation authorities in Crimea came from Oleg Kryuchkov, an advisor to Aksyonov:
"We ask all residents of Crimea to remain calm. If you hear the sounds of a drone or air defense activity, please move away from windows. Official information will be provided later."
Subsequently, the Russian Ministry of Defense confirmed the massive attack on Crimea and accused the Armed Forces of Ukraine. They stated that air defense systems had destroyed 19 drones over the peninsula. According to the Russian Ministry of Defense, air defense systems also destroyed one drone each over the Kursk, Belgorod, and Oryol regions.
The appointed head of Sevastopol by the occupiers denied that several drones were destroyed in the city's vicinity but confirmed the attack on other parts of the peninsula:
"Yes, air defense systems are operating, but in the area of the Crimean zone. In Sevastopol, all services are in a state of combat readiness, and air control is in progress."