Main — Diplomacy — Olena Zelenska: We must integrate psychological support into all spheres of our lives
Diplomacy
Olena Zelenska: We must integrate psychological support into all spheres of our lives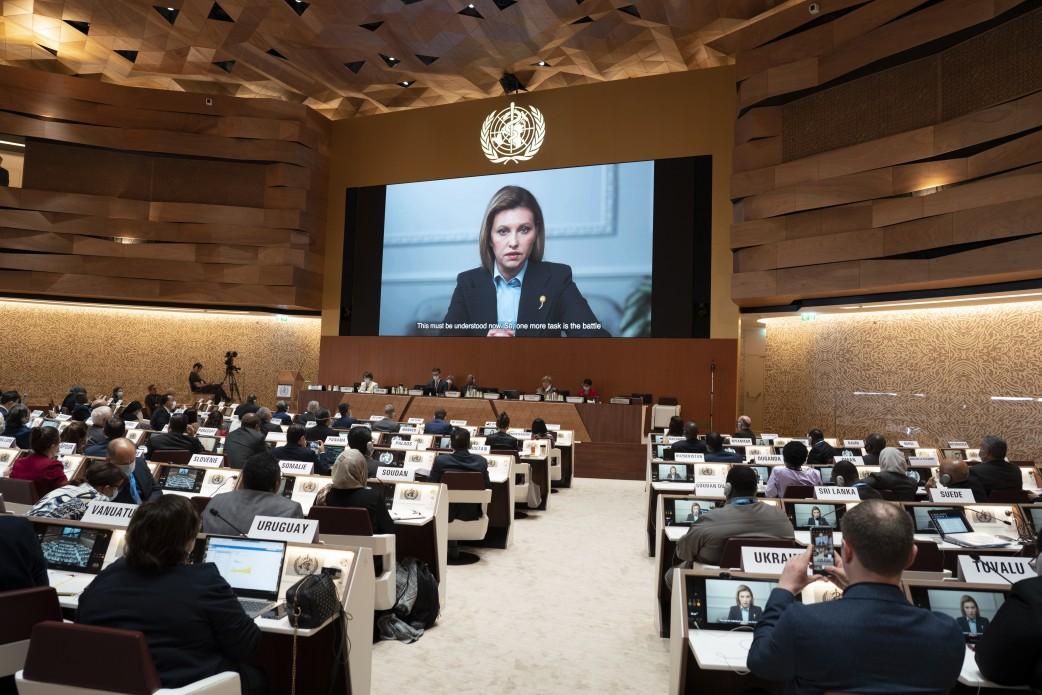 ---
Ukraine plans to set up a psychological assistance service to support war survivors. This was stated by First Lady Olena Zelenska during a speech at the 75th World Health Assembly, the highest governing body of the WHO.
"Yes, war is a tragedy. But we must find an opportunity to do good even in the midst of the horrors of war. Let us use this period as an opportunity to integrate psychological support into all areas of our peaceful life. I hope for your support. Let's gain this victory together!" Olena Zelenska urged the attendees.
The President's wife reminded that the WHO is committed to protecting the most crucial human rights - to life and health. These rights are currently being violated in Ukraine due to an armed attack by Russia.
"None of the Ukrainians, neither an adult nor a child, can be sure that they will wake up tomorrow. That the missile will not fly into his house. The doctor cannot be sure that his ambulance will not be bombed on the way to the patient. Today, there are health ministers from different countries. This is especially important because we cannot now ensure the life and health of Ukrainians on our own. And your countries are coming to our aid," she said.
Olena Zelenska noted that the battles will end, every displaced Ukrainian will return, every family will be reunited, wounds will heal, and destroyed schools, orphanages and hospitals in Ukraine will be rebuilt. But the consequences of this war, unfortunately, will remain for years and decades. So today there is another task - the battle for the mental health of Ukrainian citizens.
After the things Ukrainians experienced in the occupation, at the front, in bomb shelters, under shelling, abroad, they need rehabilitation just as the physically wounded, the President's wife is convinced.
That is why the Office of the First Lady, together with representatives of the Ukrainian government in cooperation with civil society and international partners, is already launching a nationwide initiative to enhance mental health and psychosocial support.
"We want to do it with you. Based on your best experience. We count on your expert support to build a truly efficient psychological care service in the world," the President's wife noted.
The First Lady expressed her sincere hopes that Ukraine would set an example of strengthening global support for the mental health and psychosocial well-being of war survivors. And it will do it quickly, so that "along with the victory in the war, we also gain this victory - over the grief, shock and stress of our citizens."
---