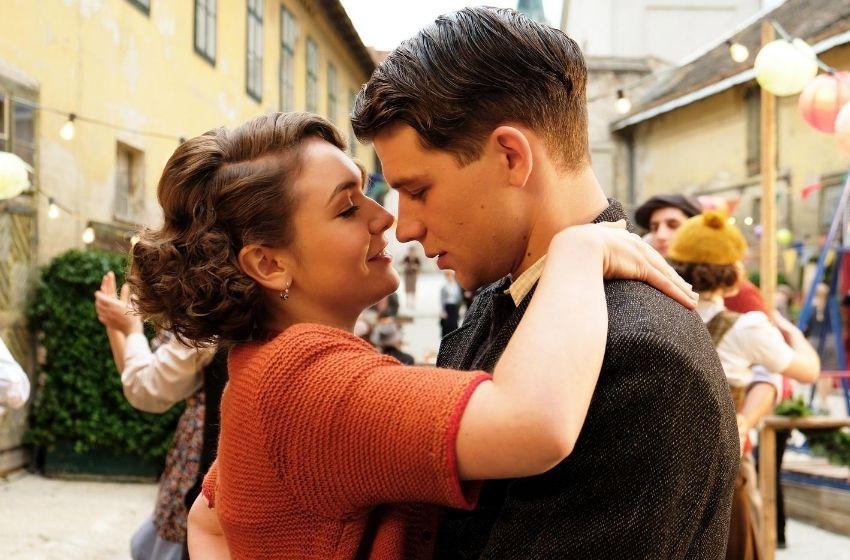 ---
Austrian Film Week 2020 opens the traditional season of film screenings in the Green Theatre
---
On the 4th of September, in Odessa, it will begin the Austrian Film Week 2020. The Odessa's programme presents three feature films: movies about Sigmund Freud, the best shorts from all around the world and an amazing documentary immersion in the world of the Vienna Opera.
Movies are shown in their original language with Ukrainian subtitles.
---
04 September | 20:00
Der Trafikant (original title) 2018
117 min | Drama, History
Director: Nikolaus Leytner
Based on the international bestseller by Robert Seethaler. A tender, heart-breaking story about one young man and his friendship with Sigmund Freud during the Nazi occupation of Vienna. For one thing, it is a stunning recreation of the late 1930s in Vienna, thanks to the talents of director Nikolaus Leytner, his cinematographer and art director. The film expertly captures the tensions in the Austrian capital on the eve of Hitler's takeover, and it also manages to be a vibrant coming-of-age story and an intriguing portrayal of Sigmund Freud, expertly portrayed by Bruno Ganz.
---
05 September | 20:00
Backstage Wiener Staatsoper 2019
96 min | Documentary
Director: Stephanus Domanig
Accompanied by Saint-Saëns' "Samson et Dalila," workers rise from the understage to set up the world that is a stage. These men and women toil in shifts from 7 a.m. to 11 p.m. in the Vienna State Opera, sometimes making a thundering racket in the empty theater and then working as quietly as possible to avoid disturbing rehearsals or performances. They're vital to the operation of one of the largest opera houses in the world. Stephanus Domanig's film Backstage Wiener Staatsoper takes a look behind the scenes at this cultural institution, portraying the variety of work done there, most of it invisible, that enables the world-renowned singers, conductors and musicians to delight their audience.
---
06 September | 20:00
Best shorts of Ars Electronica 2019. The collection of short films presents animated films, video art, the best documentaries and feature films of the Austrian festival Ars Electronica 2019 in Linz, which has been a partner of the Week of Austrian Cinema in Ukraine for 9 years.
---
The event will be supported by the Austrian Cultural Forum and Arthouse Traffic. The general partner of the festival is Raiffeisen Bank Aval. The partner of the festival in Odessa is the Honorary Consulate of Austria in Odessa, ArthouseTraffic-Odessa.
You can find more information about the programme on the Facebook pages of the Austrian Cultural Forum and Arthouse Traffic
---