Main — Business — A tanker with Texas crude oil entered the port of Odessa for the first time
Business
A tanker with Texas crude oil entered the port of Odessa for the first time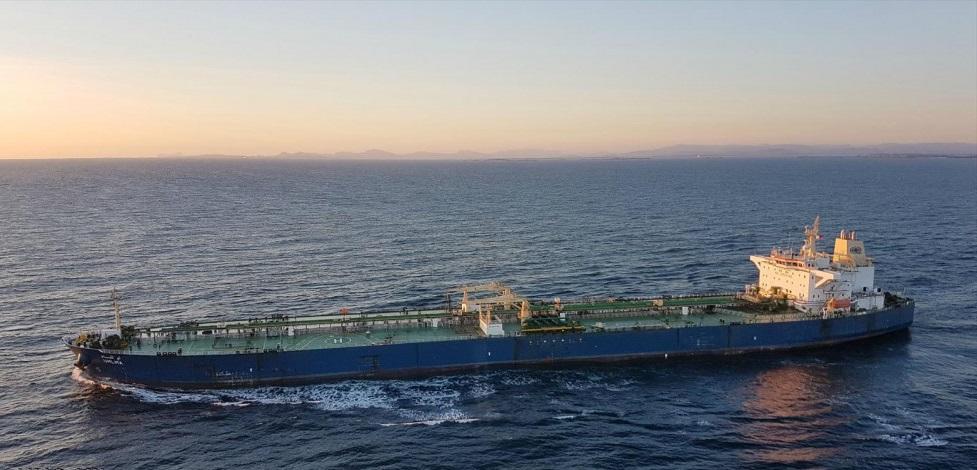 ---
On May 20, the UMLMA tanker (IMO 9299733), under the flag of Qatar, docked in the Odessa port. He delivered 76,000 tons of WFI American oil to the Kremenchug refinery.
---
At 23:30 tugs "Australia", "Alexandria" and "Rill" moored the tanker to berth n. 2N. After unloading in port containers, "black gold" will be delivered to the Odessa-Brody oil pipeline. The departure port was Nederland Texas. BP's multinational oil and gas company acted as a seller and charterer.
American oil has already arrived in Ukraine this year. On March 25, 80 thousand tons were delivered by the Greek 250-meter tanker Minerva Kythnos, however, it was Bakken shale oil.
West Texas intermediate (WTI), also known as Texas light sweet, is a grade of crude oil used as a benchmark in oil pricing. This grade is described as light crude oil because of its relatively low density, and sweet because of its low sulfur content. It is produced in the State of Texas (USA). It is mainly used for the production of gasoline, therefore, this and similar grades of oil are in high demand, in particular, in the USA and China.
This is one of the three main marker varieties (along with Brent Blend and Dubai Crude), quotes for which determine oil prices in the main regions of the world. WTI oil was delivered to Odessa for the first time.
The final destination of the delivery is PJSC "Ukrtatnafta" (Kremenchug Oil Refinery), the largest oil refinery in Ukraine with a design capacity of 18.6 million tons. In October 2007, the Privat group of Igor Kolomoysky and Gennady Bogolyubov established operational control over Ukrtatnafta.
Source: Dumskaya