Main — Business — American Coast Guard frigate entered the port of Odessa after a two-day exercise in the Black Sea
Business
American Coast Guard frigate entered the port of Odessa after a two-day exercise in the Black Sea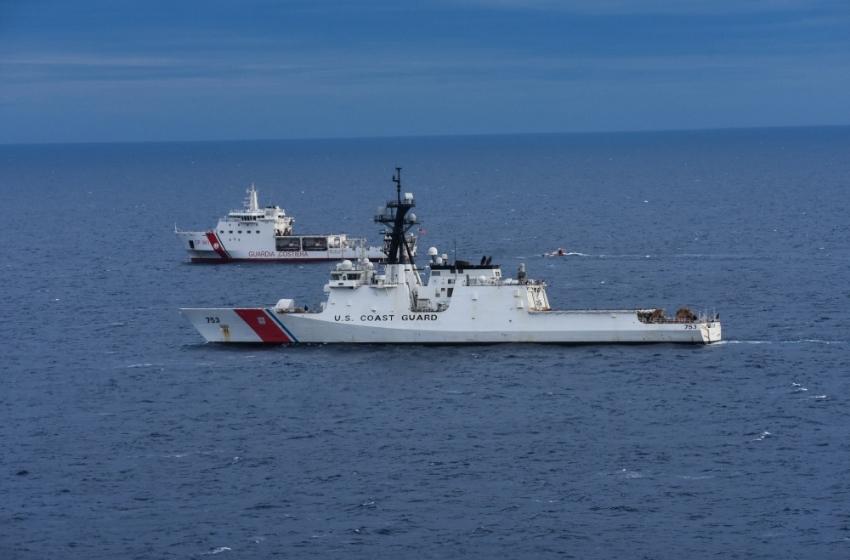 ---
On Monday morning, May 10, the US Legend-class national security Coast Guard Cutter HAMILTON (WMSL 753) entered Odessa for a joint mission with NATO partners and allies in the Black Sea region.
---
This was reported by the command of the US Sixth Fleet.
Before visiting the Black Sea, the Hamilton conducted an exercise with the US destroyer USS Roosevelt in the Aegean Sea.
These joint operations improve our maritime security capabilities and increase our preparedness for key peacetime missions.

Capt. Timothy Cronin, commanding officer of Hamilton
Also, for 2 days, the flagship of the Ukrainian Maritime Guard "Grigory Kuropyatnikov" and "Hamilton" were practicing joint exercises in the Black Sea. According to the plan of the exercises, there was an interaction of two border ships with the involvement of the Ukrainian Navy ship "Starobelsk". The crews worked out the coordinated actions of the tactical group to stop provocations at sea and repel an attack from the sky according to NATO standards.
Practicing complex elements of manoeuvering, evading an air attack and organising anti-sabotage defense of the ship - all these elements of the exercises were traditionally supervised by Russian ships. The border ships and ships of the Russian Black Sea Fleet not only observed, but created additional complications for manoeuvers - they announced the sudden closure of areas for navigation, created a navigational hazard and traditionally left unanswered requests for compliance with international norms for safe navigation.
Hamilton was honoured to conduct as-sea operations with the Ukrainian navy. Because we have shared interests, these events promote our strong partnership in ensuring safe and lawful activity in the Black Sea.

Capt. Timothy Cronin, commanding officer of Hamilton
USCGC Hamilton is the fourth Legend-class frigate to enter the Coast Guard in December 2014. Length 127 meters, width 16, draft 6.4 meters. Full displacement 4180 tons. Speed ​​over 28 knots, crew of 111 people, including 15 officers.
Armament - 57-mm Mk110 cannon, four Browning machine guns, a Block 1B Phalanx melee system, various electronic equipment, including an electronic warfare (EW) system, an MH-65 Dolphin helicopter and a pair of VUAV-type unmanned aerial vehicles.
Hamilton is the fourth national security cutter and is the fifth cutter named for the father of the U.S. Coast Guard – Alexander Hamilton, the first Secretary of the Treasury and advocate for the creation of the U.S. Revenue Cutter Service.
The U.S. Coast Guard remains operational during COVID-19, following all COVID-19 safety precautions and regulations.
---