Main — War — Andrey Piontkovsky: It took a whole year of war for the West to understand that the fate of the world is being decided in Ukraine
War
Andrey Piontkovsky: It took a whole year of war for the West to understand that the fate of the world is being decided in Ukraine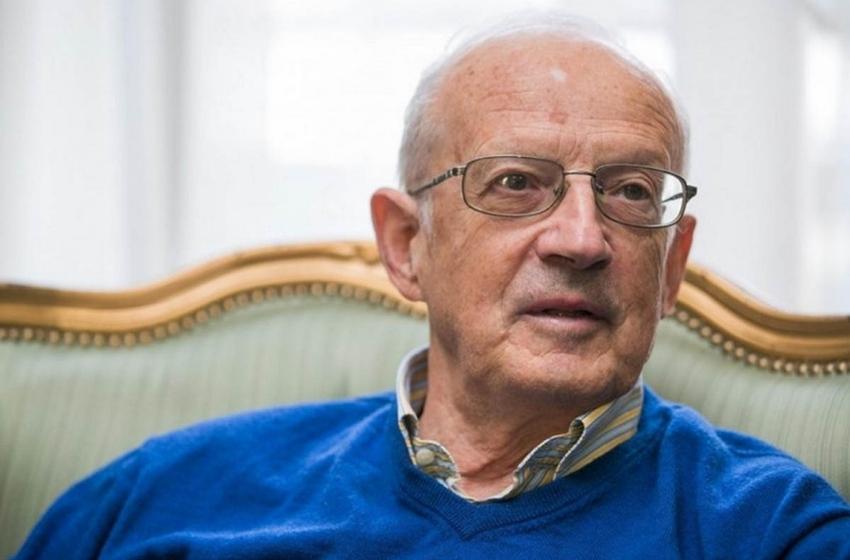 ---
Political scientist and publicist Andrey Piontkovsky, in an interview with UNIAN, told why the West crossed all the "red lines" and abruptly decided to give Ukraine almost everything.
"First, the West made a political decision. During the year, we watched the struggle in Western politics and society. First, what was most important was what went on inside the Biden administration.
When asked what US goals were in the Russian-Ukrainian war, the Administration had two answers. One of them is the victory of Ukraine. When Secretary of State Blinken and Secretary of Defense Austin were still in Kyiv on April 25, Austin declared: a victory for Ukraine, the complete restoration of its territorial integrity and the weakening of Russia to such an extent that it could never repeat this again. But there was and still is another high-ranking official, Biden's national security aide Jake Sullivan, who answered this question differently, that the goal is to prevent the defeat of Ukraine. It would seem that the wording is close, but in fact they are very different.
A large internal discussion accompanied all decisions on military assistance packages. We remember this whole story. It was beautifully restored by a journalist who asked Biden a question at a joint conference with Zelensky in the White House about the supply of weapons: first, in America, they said that in no case should Javelin be transferred to Ukraine, as this would provoke Putin, then that howitzers should not be transferred, HIMARS , Patriot, and, in the end, they are transferred, what will happen with tanks, with ATACMS? Biden was very embarrassed by this issue, and it was clear that he was already weighed down by these "red lines" that the States handcuffed themselves on the assistance issue.
The vector is defined. But it took the West a whole year to remove all barriers. The West decided that Ukraine should win. Of course, people in society sympathize with Ukraine. Television showed all these terrible scenes of Russia's war crimes.
Support has skyrocketed since October 10, when the campaign to destroy Ukrainian infrastructure began. On October 12, there was a meeting of the "Big Seven", it turned into the "Big Eight", because Zelensky took the most active part in it. And the same meeting was repeated on December 12. Both times, a statement was adopted clearly stating that the goal was to win and support Zelensky's four-point plan: full restoration of Ukraine's territorial integrity, post-war security guarantees, economic recovery through reparations, and bringing war criminals to justice. This concept of Ukraine's victory was fixed at the political level.
The last Davos forum was also a festival of solidarity with Ukraine. It was simply amazing how one after another the leaders of the states rose up and said that their goal was the victory of Ukraine. Even Scholz said that the only way to achieve peace is to defeat Russia and the victory of Ukraine. Finnish Prime Minister Marin also delivered an excellent performance when she said: "We don't know when the war will end, but we know that it will end with Ukraine's victory simply because we have no other choice."
And it's not just about sympathy for Ukraine, the West finally understood what was happening. This was said by Stoltenberg, whom we criticized for so long and rightly in November-December 2021 before the start of the invasion. Then he each time began his speeches with a list of what NATO would not do. This encouraged Putin. Now he has very clearly articulated a new understanding of the situation by the West. Responding to accusations that a lot of money has to be spent on helping Ukraine, Stoltenberg said: "Yes, we pay with money, and Ukrainians pay with blood. And if they do not resist, we will have to pay with blood."
It took a whole year of war for the West to understand that the world's fate is being decided in Ukraine. The Ukrainian army defends the West from the invading Russian horde.
Everyone expected that on January 20 the political will would be articulated and turned into concrete weapons deliveries. But what happened happened. And these hesitations of the Germans even benefited us, they caused such a wave of indignation and sharply strengthened the position of Ukraine both in Western public opinion and in Western politics.
While in Washington, I watched an exciting phenomenon happen in the United States. We have long feared that with the advent of the majority of Republicans in the House of Representatives, support for Ukraine may decrease. Yes, there are about 30-40 Trumpist scoundrels there who openly hate Ukraine. After the last help, Trump said that Biden was leading the United States to World War III and that this must be stopped. But there are only 30-40 Trumpists out of 220 Republicans. The Reagan wing of the Republican Party won, and defeated the Trumpists within the party. And in the two days of the German crisis following Scholz's decision, it was Republican leaders who began to criticize Biden for insufficient aid. Biden was not going to give Abrams, but they said if Scholz is hiding behind this, give them immediately. And this new positive phenomenon is that the Republicans also assist the Victory Party of Ukraine inside the Biden Administration.
I think there is no way back now."
---