Main — Business — Exports through the "grain corridor" decreased by 23%
Business
Exports through the "grain corridor" decreased by 23%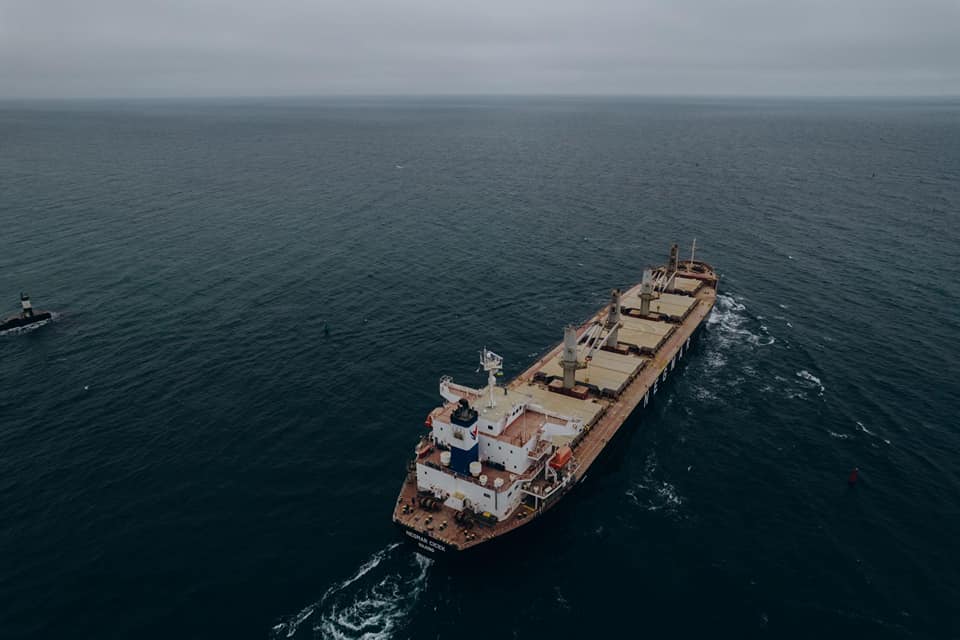 ---
During the 36th week of operation of the "grain corridor", from April 3 to 9, 2023, 655.9 thousand tons of agricultural products were exported through the sea ports of the Odessa region, which is 23% less than the shipments through this channel a week earlier, the Ukrainian confederation of agrarian business (UCAB) reported.
holdbarhet nespresso kapsler
vinglas boda nova
qatar airways handgepäck gewicht
חוק רמקולים תחת כיפת השמיים
כורסא אגורה
nike tech fleece tapered joggers in blue
dámské jarni kotníkové boty tamaris
best apple watch bands for women
dežna obleka za otroke
spodnje hlače moške
fiitgonline.com
According to analysts, the number of ships loaded last week was 20% lower than last week and amounted to 16 units.
UCAB notes that the Russian side continues to block the operation of the "grain corridor" by delaying the inspection of vessels standing in line. The average daily inspection rate was 2.3 vessels. At the same time, in the history of the "grain corridor," there was an indicator of 5.5 vessels per day, the confederation recalled.
In the "grain corridor" export structure, corn was the leader with a share of 57% and a volume of 375,000 tons, wheat - 30% and 194,000 tons, and sunflower oil - 6% and 40,000 tons.
Ukrainian products were sent to countries in Asia (China and Turkey), Europe (Spain, Italy, and the Netherlands), and Africa (Libya, Egypt).
In total, since the beginning of the "grain corridor" - from August 1, 2022 to April 9, 2023 - it was possible to export 27.4 million tons of Ukrainian agricultural products.
In a statement dated February 15, 2023, Ukraine called on the international community, in particular, the UN and Turkey as guarantors of the "Black Sea Grain Initiative", to demand from the Russian Federation an immediate end to artificial delays in its work and the unblocking of commercial shipping to Ukrainian Black Sea ports. Less than half of the scheduled 10 inspections take place each day. At that time, the queue of vessels awaiting inspection in the Bosphorus exceeded 140 vessels.
Representatives of Ukraine emphasized that, at the same time, Russia enjoys the possibility of unhindered commercial shipping from Russian Black Sea ports: the volume of transportation through the seaports of the Russian Federation in the Azov-Black Sea basin in 2022 amounted to more than 250 million tons, which exceeded the indicators of 2021.
As reported, in order to solve the problem of overstocking the markets of neighboring European countries, Ukraine temporarily refused to export wheat, corn, rapeseed, and sunflower until the new season. During the current week, Ukraine will work out new transit rules. During this period, Ukrainian exporters are recommended to use other routes.
---