Main — Diplomacy — Fencing. Odessa athletes performed enchantingly at all-Ukrainian competitions
Diplomacy
Fencing. Odessa athletes performed enchantingly at all-Ukrainian competitions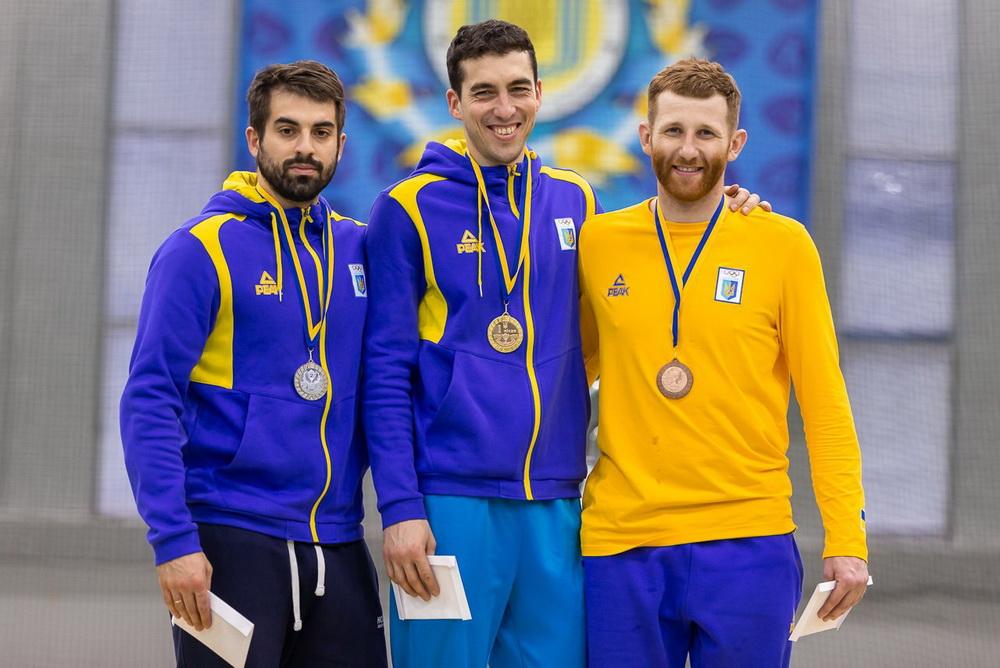 ---
Odessa athletes won 5 medals, including 3 gold, at the All-Ukrainian competitions among saber players, which took place in late December announced by the press service of the NOC of Ukraine in Odessa region.
(photo: In the center - Odessa fencer Andriy Yagodka - winner of the competition).
---
Andriy Yagodka (coaches - Oleksandr Krasovsky, Oleksandr Vasyutin) became the champion in the "All-Ukrainian competition of the strongest", which took place in Kyiv. He won four of the five fights in the group and finished fourth in the Olympics, where he started with a convincing 1/8 victory over Kyiv's Roman Krasnovid (15: 3). After that, Andriy forced another representative of the capital, Vasyl Humen, to lay down his arms (15: 6), and then defeated Yuri Tsap from Mykolayiv (15:12) and put an end to the victory over Bohdan Platonov from Cherkasy (15:10).
In the women's tournament, Olena Kravatska (coach - Oleksandr Vasyutin) won a silver medal, losing to Olena Prokuda from Cherkasy with a score of 12:15 in a match that, according to the press service of the National Fencing Federation of Ukraine, became a real decoration of the competition. In the group, Olena lost 2 fights out of 6, and in the main draw, she was seeded only under the 8th number. In the "Olympic Games" she defeated Anna Dubova from Mykolayiv (15:12), two representatives of Kyiv - Yulia Bakastova (15:10), and, in the semifinals, Oleksandra Mamontova (15:10). Another silver medalist of the 2016 Olympic Games, representing the Odessa region, Alina Komashchuk - took 7th place.
Odessa fencers won two gold medals in the Open All-Ukrainian Competition - the stage of the Myronyuk League, which took place in Kyiv with more than 100 participants from Kyiv, Vyshneve, Odessa, Mykolaiv, Vinnytsia and Cherkasy.
In the age category "2009-2010" among the boys, the strongest was Nikita Obukhov (coach - Nikita Stolbunov), among girls - Anna Suvorova (coach - Alexander Vasyutin). Both athletes represent Sports School №13.
Nikita won all four fights in the pool. At number two, he started in the Olympics, where he recorded three victories, including a fight for gold, which was decided by one shot, against the leader of the seed of Kyiv Mikhail Bondarenko (12:11).
Anna Suvorova passed the group tournament undefeated and was seeded number one in the main draw, where she won three victories, including in the final over Kyiv's Alexandra Kosse (12: 3). In the semifinals, Odessa was stronger than Darya Petrova from Mykolayiv (12: 3).
---