Main — Culture — French Spring: a new mural will appear in Odessa
Culture
French Spring: a new mural will appear in Odessa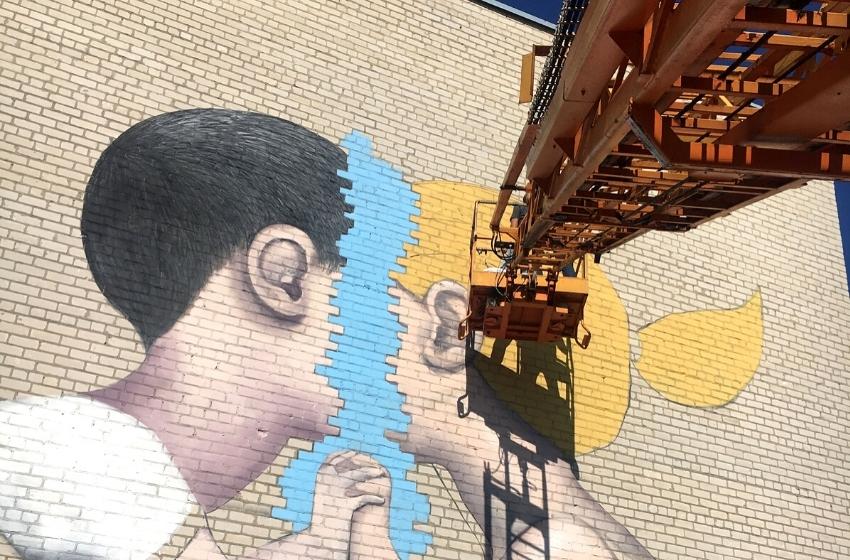 ---
Paris-born street artist Julien Malland, who operates under the moniker Seth Globepainter will create a mural in Odessa.
---
A new mural will appear in Odessa this year as part of the French Spring festival. The famous French artist Julien Malland (Seth) will come to create it. This will be Seth's first visit to Odessa.
Julien Malland was born in Paris in 1972. He became Seth in the 90s when he began to paint in the streets of Paris, after graduating from the National School of Decorative Arts in Paris. Before becoming a full-tine artist, Seth worked in the creative industries: advertising, cartoons, comics. He painted in the street for his own pleasure.
Starting from 2003, he went on a trip around the world to exchange with artists from different cultures, and to open up to new ways of living and painting in urban areas. A multi-talented artist and author, his artworks have been exhibited across the world.
His signature style often depicts murals of children urrounded by a spectrum of colors. The child becomes a spokesperson, a messenger of his investigations. Malland says he puts his characters into difficult social, political or geographical contexts to raise awareness on said issues around the world.
It was Julien Mallan who co-authored the famous mural on Andriyivskyi Uzviz in Kyiv. The mural bears the name "Renaissance", it was created for 2 weeks also within the framework of the "French Spring".
Seth has already created 9 murals in Kyiv, Kharkov, Popasna and Sevastopol. He will come to Odessa to create a mural on the building of school №55 on 25, Ilf and Petrov.
---