Main — Business — In 2021, Germany bought most of oilseeds and India bought most of edible oils in Ukraine
Business
In 2021, Germany bought most of oilseeds and India bought most of edible oils in Ukraine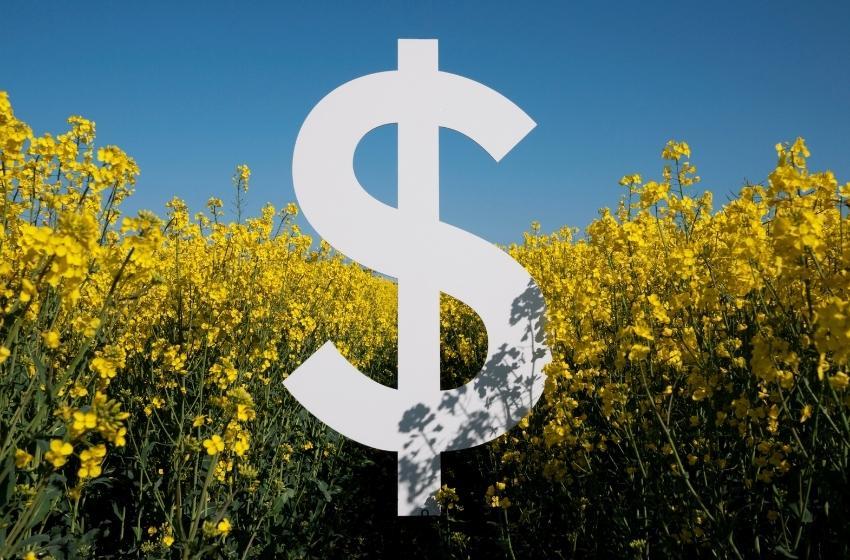 ---
Crop products traditionally dominate the commodity structure of domestic agricultural exports. The main products in it, in addition to cereals, are oilseeds, vegetable oil, and products of their processing.
---
According to the State Customs Service, in 2021 the value of exports of seeds and fruits of oilseeds amounted to 2.4 billion dollars. This is 33% more than in 2020, said Bohdan Dukhnytskyi, a senior researcher at the Department of Economics of Agricultural Production and International Integration of the National Research Center "Institute of Agrarian Economics".
The volume of supplies of this group to foreign markets decreased by 11% to 3.9 million tons. Rapeseed exports increased in quantitative terms, from 2.4 million tons in 2020 to 2.7 million tons in 2021. And foreign sales soybeans fell again by 0.7 million tons, to 1.1 million tons.

Bohdan Dukhnytskyi
According to him, the main buyers of Ukrainian oilseeds and oil in 2021, as in previous years, are Asia and Europe. A characteristic feature of 2021 was the consolidation of the European Union's position among the markets for fruits and seeds of domestic oilseeds. Last year the countries of the region bought more than 2/3 of the value of all oilseeds from Ukraine.
According to him, for the fourth year in a row, Germany holds the leading position among importers of Ukrainian oilseeds, having purchased almost a quarter (23.9%) of Ukrainian exports of this type of agricultural products.
Belgium took second place with a share of 9.5%, displacing Turkey (7.7%), which dropped to fifth place.
The Netherlands (8.1%) climbed one place, sharing third place with Pakistan (8.1%), which was not included in this ranking a year ago.
They are followed by France (6.9%), Great Britain (6.7%), and Belarus (6.2%).
In total, these eight countries provided Ukraine with over 77% of export revenues from all foreign oil supplies.
In 2021, the decrease in export supplies was recorded for soybean oil - 241 thousand tons, and for rapeseed oil, there was an increase - 166 thousand tons.
"In the fats and oils group, the defining product for export markets remains domestic sunflower oil. In 2021, its exports from Ukraine amounted to 5.1 million tons, 26% less than the record 2020 volume of 6.9 million tons. Sales revenue sunflower oil amounted to 6.4 billion US dollars, which is 21% more than in the previous year," said Bohdan Dukhnytsky.
According to him, in 2021 the most significant demand for Ukrainian oil was traditionally observed in India (27.4%). Significant shares of foreign supplies of this type of agricultural products to China (14.0%) and the Netherlands (10.8%).
Other important countries, importers of domestic oil, significantly lost to them: Spain (6.7%), Poland (5.6%), Italy (4.7%) and Iraq (4.5%),
Together, these countries accumulate about 74% of the value of Ukrainian oil supplies to foreign markets.

Bohdan Dukhnytskyi
---