Main — Business — Indrek Kannik: Compromise with the Russian Federation is impossible; for them it is an indicator of weakness and a green light to move on
Business
Indrek Kannik: Compromise with the Russian Federation is impossible; for them it is an indicator of weakness and a green light to move on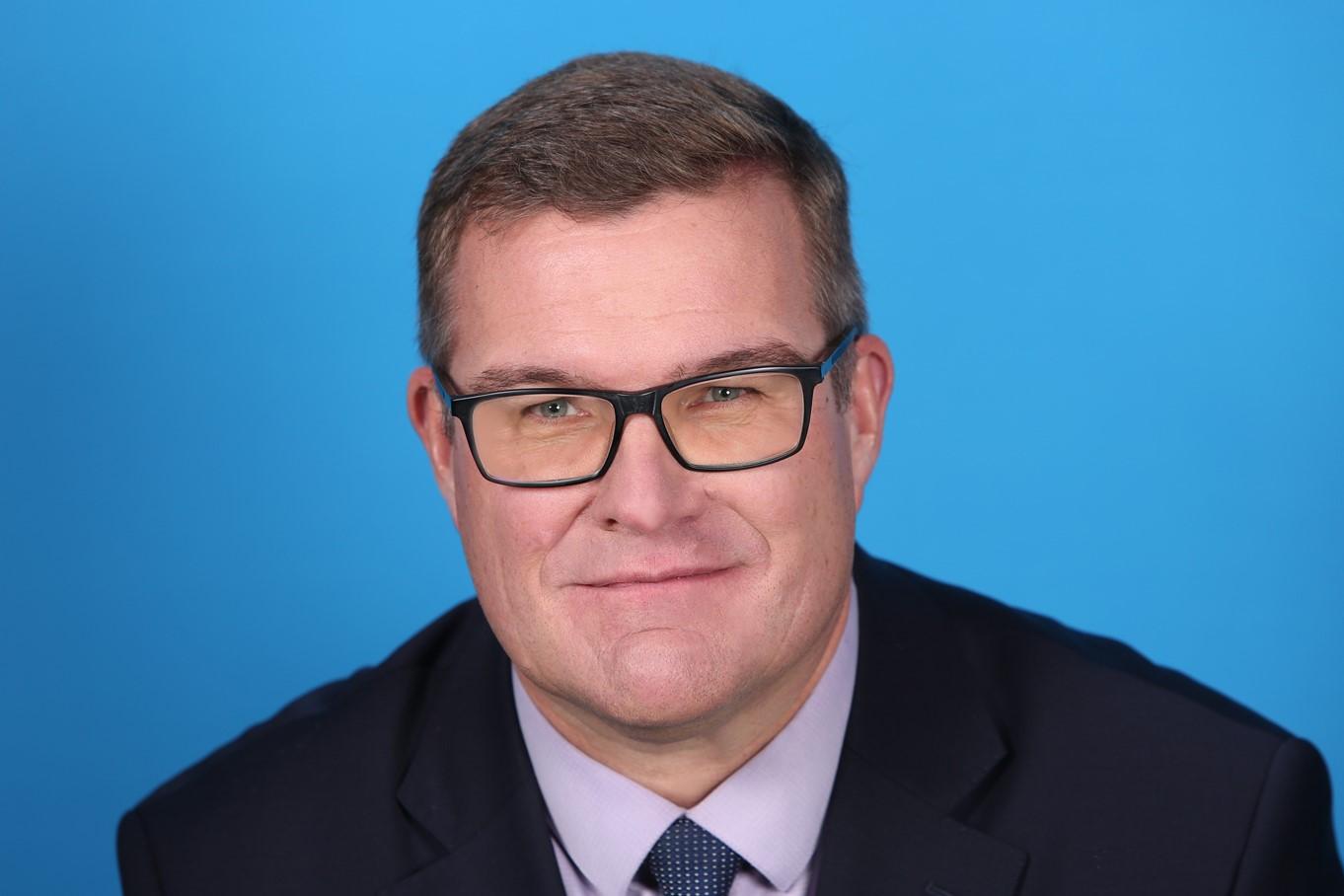 ---
Estonia is one of the first countries to support Ukraine in the fight against Russian aggression, and the first to recognize Russia's actions in Ukraine as genocide. In addition to the record-breaking aid, which exceeded 1% of Estonia's GDP, its experts have worked for more than 6 years to help Ukrainians be stronger and more resistant to threats, especially in the face of Russian aggression. After all, they are convinced that the issue of stability during war and emergencies is one of the main ones in the dialogue between the government and society.
During the presentation of this year's report of the "Resistant Ukraine" program, the correspondent of ArmiyaInform spoke with the director of the International Center for Defense and Security (ICDS) in Tallinn, Indrek Kannik. The director of the Center is the former Minister of Defense of Estonia (1994), a security expert and adviser to the President of Estonia in 2006-2011. He told how he actually built the Estonian army from scratch after the collapse of the USSR, how Estonia succeeded in joining NATO and how Estonia is currently helping to become a full member. Alliance of Ukraine. And also about what threats from the Russian Federation he sees for Estonia and Europe and which regions of Ukraine, according to the Center's research, were the most stable in the face of Russian aggression.
"Back in 2016, when this project began, we realized that very important partners for us are the countries that were part of the Eastern Partnership of the European Union — these are Ukraine, Georgia, and Moldova, and these are also the countries against which the Russian Federation carried out aggression, because they can become part of the European democratic society, and were already democratic states, unlike the Russian Federation. We saw that these countries have the prospect of becoming members of the EU and NATO. So, these partners were quite promising for us.
Secondly, this is, of course, the topic of sustainability. It was quite important for us, because even then, it was obvious that Russia was not only trying to destabilize these countries by military means, but also to use all other opportunities for this. All these topics became important even then, and we are happy that we were among the first to understand this. On the other hand, I have to say that working together with you, we also learned a lot. Because it was quite a new topic for us as well.
I was quite surprised at how resilient the Ukrainians, the Ukrainian people in general, actually showed in a situation where a full-scale war broke out last February. There were certain doubts even in those regions with a fairly large Russian-speaking population. I mean such cities as Kharkiv, Dnipro, Odessa, Mykolaiv, etc. It was here that the resistance of Ukrainians to Russian aggression was quite impressive for me personally.
Because it is not a secret for anyone that Russians have not been liked in the west of Ukraine for a very long time. I personally saw it in 1988, when I first visited there. Even with us, knowing that we are Estonians, they did not speak Russian there, although they showed great hospitality. So it was clear that the Russians would not receive any support and understanding in the west of Ukraine. But what kind of resistance people put up, as I already said, in the cities where there was Russian — Kharkiv, Dnipro, Kherson region, even in the areas of Donetsk and Luhansk regions, which are currently part of Ukraine, is a pleasant surprise for me. Of course, I knew that your society was changing, especially since 2014, so I wouldn't say that this surprise is very big, but still, I am pleasantly surprised.
We can generalize that according to our research, more than 95% of Ukrainian society is on one side when it comes to the fight against the aggressor. After all, going to the square against tanks or organizing resistance in Russian-occupied territories, as was the case in Nikopol, Berdyansk, against the Russian occupiers, already shows what the Ukrainian people actually think.
Our role is to explain that a compromise with the current leadership of Russia is simply impossible. Because the Russians consider a compromise an indicator of the weakness of another country and an opportunity to go further. That is why we should support Ukraine as much as it is needed and for as long as it will be needed. On the other hand, one should not be too afraid of Russia either. I see that in many European capitals, as well as in the United States of America, there are still significant fears, in particular, regarding the nuclear issue. They see a big risk factor in this and certainly it is an important issue. On the other hand, we also see that Russia uses it as blackmail, as intimidation of other countries. That is why it is very important to maintain a balance in this matter. After all, if we constantly listen to what Russia says, then in the end, we will not be able to do anything. Because they will first say: "if you don't give up Kyiv, we will use nuclear weapons", and then they will say the same about Warsaw, then about Berlin, Paris or any other capital of Europe. Therefore, they cannot be taken too seriously in this matter.
We constantly arrange various international meetings, and publish information on how we assess the situation in Ukraine. One of the important ones is the thesis that Ukraine should be helped as much as it needs.
In addition, we are already trying to think about the future of Ukraine after the war. And here, one of the very important points, which we have already talked about, in our opinion, is that Ukraine should definitely become a member of NATO and the EU. Because otherwise, this aggression can be repeated.
Also, we would not advise Europe to think that relations with Russia will be immediately normalized after the war. After all, even if Russia is not aggressive for a short period, meaning a tactical period, it will be only during the restoration of its strength after the war. Because in Russian society, we see powerful tendencies of imperialist thinking, and, sooner or later, this will lead to a repetition of this current situation. After all, the absolute majority of people support Putin's policy. This is not only about the regime."
---