Main — Business — Ireland supports Ukraine's application for EU membership and is ready to be an advocate of Ukraine's European aspirations in the EU
Business
Ireland supports Ukraine's application for EU membership and is ready to be an advocate of Ukraine's European aspirations in the EU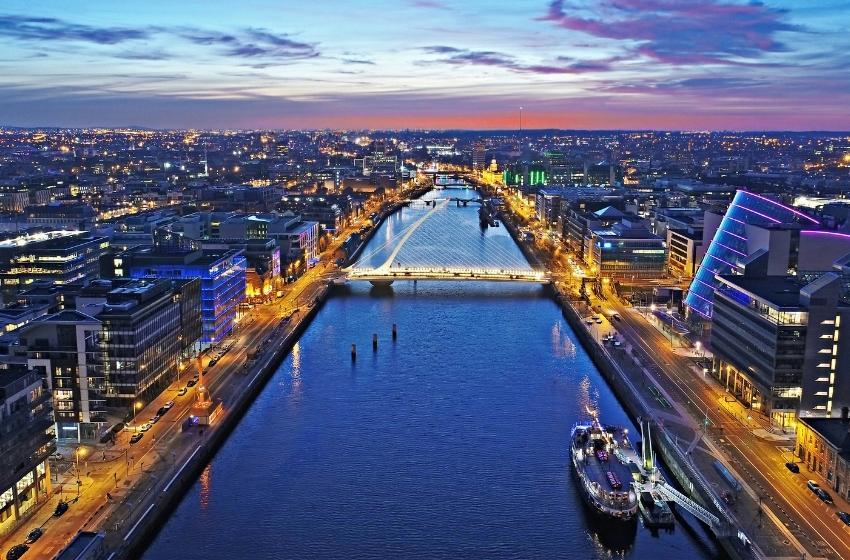 ---
Ireland supports Ukraine's application for EU membership and is ready to advocate for Ukraine's European aspirations in the EU. This was discussed at the meetings of the Deputy Prime Minister for European and Euro-Atlantic Integration of Ukraine Olha Stefanishyna with the Speaker of the Lower House of the Irish Parliament Sean O'Farrell, the Speaker of the Upper House (Senate) Mark Daly and the Speaker of the Interparliamentary Friendship Group Brendan Smith. The participants of the meeting discussed joint efforts to mobilize support among EU member states to grant Ukraine candidate status.
The importance of starting the formal process of Ukraine's integration into the EU was also one of the key topics of the Ukrainian Deputy Prime Minister's meetings with the President of Ireland Michael D. Higgins and the Prime Minister Micheál Martin.
"It is important that we approve Ukraine's application for EU candidate status. It may take a long time to join, but it would be a very important decision and a strong signal to the Ukrainian people that they are part of the European family," said Irish Prime Minister Micheál Martin at a joint press conference with the Deputy Prime Minister.
Olha Stefanishyna thanked Ireland for its strong support from the first days of resistance to russia's full-scale armed aggression. In particular, Ireland has abolished visas for all Ukrainian citizens and decided to provide them with unrestricted quantity shelter, where they will have access to free education, medicine and employment on the same terms as EU citizens.
"This brutal battle continues, russia is waging an open war to destroy our people. Things need to be called by their names - this is genocide and such qualification of these events by the Senate of Ireland is a necessary step of honesty. We also call on other countries around the world, along with the tightening of sanctions, to give a fair assessment of the mass killings of civilians by the russian army," said Olha Stefanishyna.
The official noted that despite the distance, Ukraine and Ireland feel closeness and mutual understanding.
A separate topic during the meetings was the EU's support for the reconstruction of Ukraine after the war. Olha Stefanishyna said that the EU countries had already begun to take the initiative to rebuild certain regions of Ukraine and stressed Ukraine's interest in Ireland's support for this process.
---