Main — Culture — Molodist National Competition at FilmFest Hamburg
Culture
Molodist National Competition at FilmFest Hamburg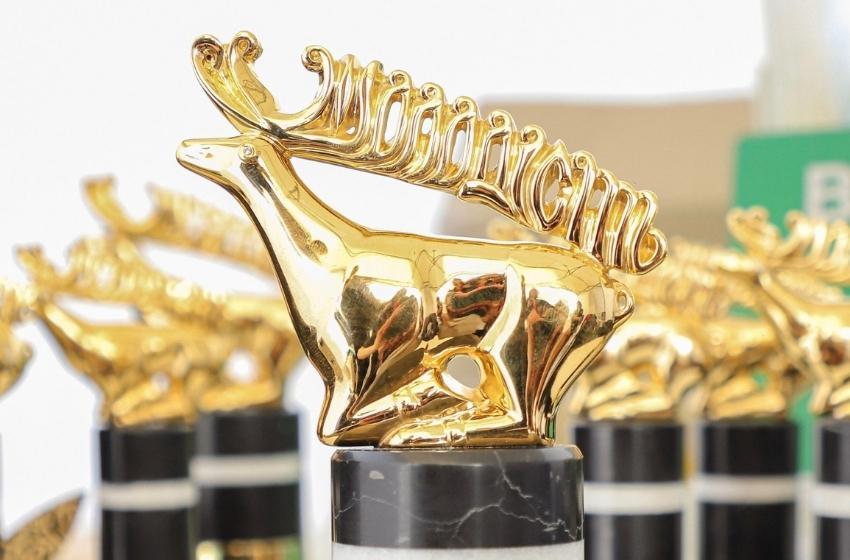 ---
The Molodist Kyiv International Film Festival will present its national competition with Ukrainian short and feature-length films at FILMFEST HAMBURG. For the first time in Molodist history, the competition will include feature films.
---
30th FILMFEST HAMBURG, the largest festival in the region and one of the leading ones in Germany, will be held September 29 – October 8, 2022. Due to the current complicated situation caused by russia's full-scale war against Ukraine, organizers invited Molodist to present its national competition with its own jury on September 30 – October 5 in the Hanseatic sister city of Kyiv.
Dr. Carsten Brosda, Senator for Culture and Media stresses the importance of this collaboration: 'Russia's attack on Ukraine is also an attack on free art and culture. Through the cooperation with the Molodist Kyiv International Film Festival, FILMFEST HAMBURG offers Ukrainian artists a stage and makes the diversity and quality of Ukrainian culture tangible. This is a strong sign for the freedom of art and cultural interaction in Europe.'
'It is more than self-evident for us to welcome our Ukrainian friends to Hamburg and to support them in hosting a part of their festival here. It is about living solidarity and making Ukrainian film culture visible. We are looking forward to new Ukrainian films and to a lively exchange with our audience and the industry,' says festival director Albert Wiederspiel.
The national competition of Molodist will traditionally include short films, as well as, for the first time, full-length films. The competition includes 12 shorts and 7 features. All feature film participants are debut directors. The jury will choose too winners, among the short and feature films.
The jury includes Ukrainian director and writer Eva Neymann, Iranian producer Farzad Pak, and German actor Fritzi Haberlandt.
The selection of the national competition of short films includes:
Diaper Cake, director Anastasia Babenko
Dad's Sneakers, dir. Olha Zhurba
kitchen.blend, dir. Nataliya Ilchuk
Well, You Are a Fool Lisa, dir. Oleksandra Konoplia
Tears Will Remain, dir. Lerri Matehha
It Is Quiet Here, dir. Olena Podolianko, Novruz Hikmet
Dima. Dmitriy. Dmytro. Glory to the Heroes, dir. Clemens Poole
Leopolis Night, dir. Nikon Romanchenko
Liturgy of Anti-Tank Obstacles, dir. Dmytro Sukholytkyy-Sobchuk
Mam, dir. Anna Gnatenko-Shabaldina
Don't Tell Anyone, dir. Ihor Shukatka
The Smell of the Field, dir. Andriana Yarmonova
The feature film selection includes 7 debut films:
The White Raven, dir. Maryan Bushan
Stop-Zemlia, dir. Kateryna Gornostai
Pokut, dir. Andriy Kokura
Butterfly Vision, dir. Maksym Nakonechnyi
Pamfir, dir. Dmytro Sukholytkyy-Sobchuk
Between Us, dir. Solomiia Tomashchuk
Slovo House. Unfinished Novel, dir. Taras Tomenko
Pamfir will also be screened in the international programme of the Hamburg film festival, while Stop Zemlia will be featured in its children's and youth festival MICHEL.
Out-of-competition screenings will include the new documentary by jury member Eva Neymann, Pryvoz, about the legendary Odessa market, which will be the closing film of the programme. Besides, Molodist will present a selection of its award winners with the theme of war, which includes Bullmastiff by Anastasia Bukovska, Hideout by Oksana Voytenko, and Batik's Room by Maria Khalpakhchi.
---