Main — Без рубрики — "Noosphere" is in the Falkland Islands and is preparing to move to Cape Town
Без рубрики
"Noosphere" is in the Falkland Islands and is preparing to move to Cape Town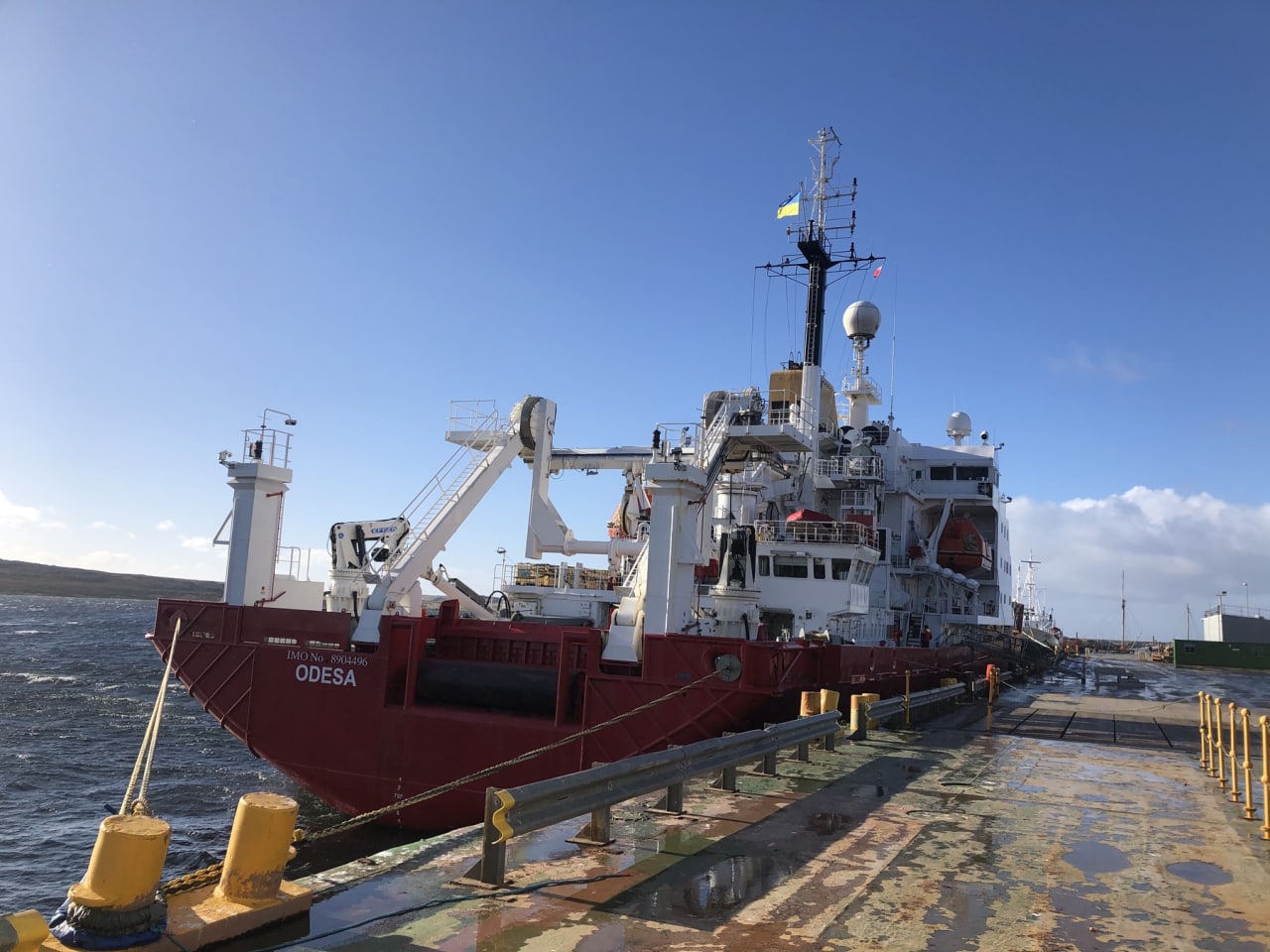 ---
Currently, the famous Ukrainian icebreaker "Noosphere" has reached the port of Stanley (Falkland Islands) coming from Punta Arenas (Chile). There, our team unloaded equipment brought from Chile at the request of the British Antarctic Service. At the same time, the crew received several palettes of delicacies as a gift from the British, for which they are very grateful.
"Noosphere" Captain Pavlo Panasyuk also met with Stanley Port Captain Joan Cox and her colleagues. She sent a special letter to Ukraine from the Falkland Islands government. It states, in particular:
"We want to express our support for the government and the people of the Falkland Islands for the government and the people of Ukraine. It is safe to say that there is not a single person on the islands who does not admire the great courage shown by the leaders, armed forces, and people of Ukraine in their resistance and disobedience to Putin's illegal and uncivilized invasion of Russian forces. Their actions - with medieval cruelty, condemn all conscious countries in the free world. Our hearts are with you, Ukraine! "
The Ukrainian research icebreaker is currently preparing for a major transition to South Africa, to the port of Cape Town (South Africa).
We remind you that on January 28 this year, our icebreaker went on its first flight under the blue and yellow flag from Odessa to Antarctica. At the end of March, he sent the team of the 27th Winter Expedition to the Ukrainian Antarctic station Vernadsky Research Base, as well as 140 tons of fuel and more than 80 tons of various cargoes.
---