Main — Culture — Odesa Photo Days exhibitions shows 'beauty' of country
Culture
Odesa Photo Days exhibitions shows 'beauty' of country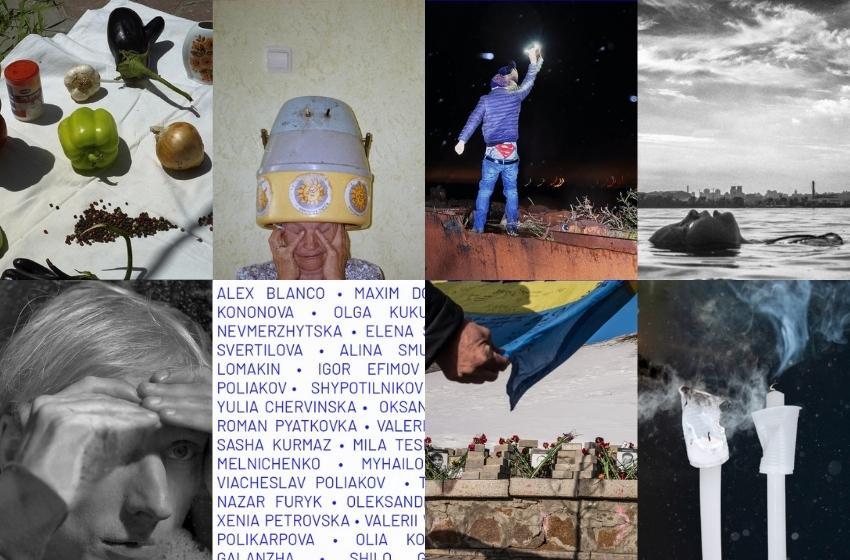 ---
Our festival continues to work tirelessly, support Ukrainian authors and show their stories to the world. Autumn is busy this year, so if you happen to be in one of the cities where our exhibitions are held, we invite you to visit:

Odesa Photo Days
---
Batumi, Georgia • "Tectonic Shift"
Curator: Kateryna Radchenko
Artists: Dmytro Kozatsky (Ukraine), Archive of Public Protests collective (Poland), Shailo Djekshenbaev (Kyrgyzstan), Sergiy Shabohin (Belarus), Gohar Sargsyan (Armenia), Piruza Khalapyan (Armenia)
Contemporary Art Space Batumi
Free entrance
Until October 30, 2022
---
London, UK • Paraska Plytka-Horytsvit open-air exhibition in the frame of the "Visions of Home" project
Curated by Ira Lupu & Josh McNorton
Other artists featured in the project: Yelena Yemchuk, Ira Lupu, MNPL, Elena Subach, Helen Zhgir, Yana Kononova, Kateryna Haidamaka
Wembley Park
Free admission
Until October 31, 2022
---
Hamburg, Germany • "The New Abnormal"
Curators: Kateryna Radchenko & Ingo Taubhorn
Artists: Alexander Chekmenev, Daniil Russov, Vladyslav Krasnoshchok, Elena Subach, Alina Smutko, Nazar Furyk, Oksana Parafeniuk, Pavel Dorogoy, Mila Teshayeva, Mikhail Palinchak, Lisa Bukreyeva, and Sasha Kurmaz.
PHOXXI, the temporary House of Photography of Deichtorhallen Hamburg
Until November 6, 2022
---
Groningen, Netherlands • "Ukraine. The Pass to Freedom"
Curatorts: Kateryna Radchenko and Wim Melis
Artists: Lisa Bukreyeva, Alexander Chekmenev, Paraska Plytka-Horytsvit, Valeriy Miloserdov, Vladyslav Krasnoshchok, Sasha Kurmaz, Mykhaylo Palinchak, Oksana Parafeniuk, Oleksandr Suprun, Elena Subach, Mila Teshaieva, Rita Ostrovska, Maxim Dondyuk, Viacheslav Poliakov, Andriy Lomakin, Kirill Golovchenko, Mykola Ridnyi, Boris Mikhailov, Mstyslav Chernov, Dmytro Kozatskyi, Viktor Kochetov and Sergiy Kochetov, Evgeniy Pavlov, Andrii Dostliev and Lia Dostlieva, Roman Khimei and Yarema Malashchuk.
It is a co-production between Noorderlicht and Foundation for Old Groningen Churches, in cooperation with Odesa Photo Days Festival and The Information Front
Akerkhof 2, Groningen
Until December 4, 2022
---
The following exhibitions are part of the programme of support for Ukraine run by the Diagonal network Réseau Diagonal with the support of the Ministry of Culture and the French Institute.
Bastia, Corsica, France Solo Exhibition of Oksana Parafeniuk "Ukraine 2022. Before and During the War"
Centre Méditerranéen de la Photographie (at the cultural center Una Volta)
Opening — October 13, 2022
Until November 18, 2022
---
Strasbourg, France • "Foreboding Landscape"
Curator: Kateryna Radchenko
Artists: Viacheslav Poliakov, Taras Bychko, Nazar Furyk, Oleksandr Navrotskyi, Alina Smutko, Xenia Petrovska, Valerii Veduta, Polina Polikarpova, Olia Kowal, Mykhaylo Palinchak, Vitalik Galanzha, Shilo Group (Sergiy Lebedynskyy & Vladyslav Krasnoshchok), Anna Pylypyuk & Volodymyr Shypotilnykov, Elena Subach
La Chambre ― espace d'exposition et de formation à l'image
4 place d'Austerlitz
Opening November 18, 2022
Free entrance
Until 29 January, 2023
---
Beauvais, Haut de France, France • Photaumnales Diaphane Photo Festival
Beauvais — Église Saint-Etienne: Elena Subach, Viacheslav Poliakov, Shypotilnikov and Pylypyuk, Igor Efimov
Bailleul-sur-Thérain — Place de la mairie: Yulia Chervinska
Until December 31, 2022
---