Main — Culture — Odessa Classics 2021 Programme
Culture
Odessa Classics 2021 Programme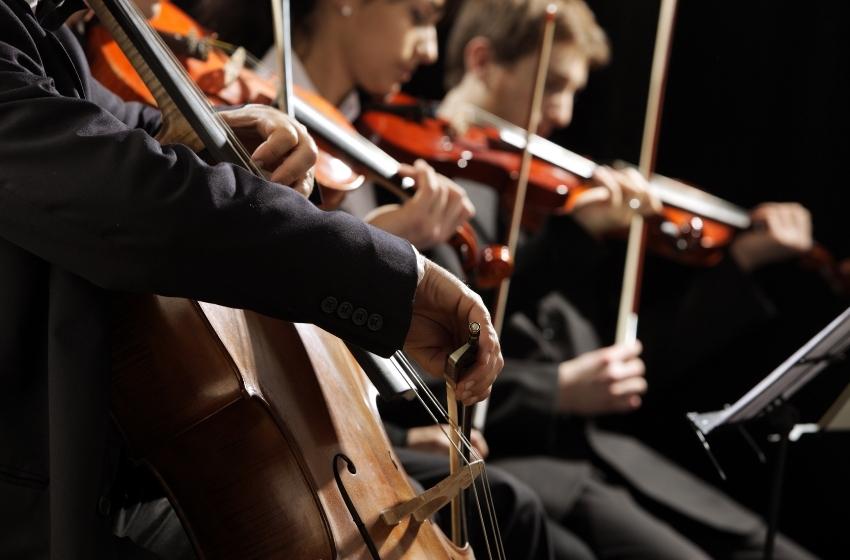 ---
Detailed programme of the 7th International Music Festival 2 - 11 & 24 June, 2021 was announced
---
2 June, 19:00
Odesa Opera House
Haifa Symphony Orchestra
Benjamin Yusupov (conductor)
Lucas Debargue (piano)
Verdi Overture from opera "The Force of Destiny"
Mendelssohn Symphony No.4 in A major, Op.90 "Italian"
Mozart Mozart - Piano Concerto No.23 in A major (K.488)
Soloist - Lucas Debargue (France)
---
3 June, 19:00
Odesa Philharmonic
Haifa Symphony Orchestra
Benjamin Yusupov (conductor)
Maria Solozobova (violin)
B. Yusupov "Voices of Violin" Concerto No.2 for Violin and Orchestra
Saint-Saëns The Introduction and Rondo Capriccioso Op.28
Brahms Symphony No.1 in C-minor, Op.68
Concerto No.2 for Violin and Orchestra ("Voices of violin") Dedicated to Vadim Repin
Commissioned by Trans-Siberian Art Festival 2014, Orchestre Philharmonique de Radio France and Berliner Symphoniker.
---
4 June, 21:00 - Open-air
Potemkin Stairs
The National Symphony Orchestra of Ukraine 
Volodymyr Sirenko (art director & chief conductor)
Alexey Botvinov (piano)
Rossini Overture from the "Magpie thief" opera
Yuri Shevchenko Suite from the "Zaporozhets on the Danube" ballet - based on Gulak-Artemovsky's opera.
Skoryk "Melody"
A winner's performance from the 4th Ukrainian competition of young pianists in memory of Serafima Mogilevskaya
Tchaikovsky Concerto No.1
Soloist - Alexei Botvinov
---
5 June, 19:00
Odesa Philharmonic
Brussels Chamber Orchestra
Michael Guttman (conductor, artistic director)
Jing Zhao (cello)
Brahms Scherzo op.posth. Arr. Villuendas
Paganini Andante from Violin Concerto N.4. Arr. Villuendas
Airat Ichmuratov Concerto for violin and cello with orchestra. World premiere
Rachmaninov "Vocalise" for cello and orchestra. Arr. Guttman
Piazzolla "Grand Tango". Arr. for cello and orchestra Villuendas Concerto para quintetto. Arr. Villuendas
Grapelli "Rols". Arr. Villuendas
---
6 June, 19:00
Odesa Philharmonic
Matthias Goerne (baritone) 
Alexey Botvinov (piano)
Schubert Winterreise (Winter Journey) song cycle, Op.89
---
7 June, 20:00
Green Theater
Mikhail Shishkin and Alexey Botvinov
An Evening of Music and Literature "Rachmaninov. First comes death, then comes life" project
---
8 June, 19:00
Odesa Philharmonic
Sebastian Knauer (piano)
Odessa National Philharmonic Orchestra
Hobart Earle (conductor)
Beethoven Symphony No.7 Performed by the Odessa National Philharmonic Orchestra Conductor - Hobart Earle
Arash Safayan Fantasy for piano and orchestra "This is (not) Beethoven" Performed by Sebastian Knauer and the Odessa National Philharmonic Orchestra Conductor - Hobart Earle
---
9 June, 19:00
Odesa Philharmonic
Zurich Chamber Orchestra 
Daniel Hope (violin, artistic director)
Alexey Botvinov (piano)
Alfred Schnittke "Suite in the old style"
Alfred Schnittke Sonata No.1 for violin and piano
Alfred Schnittke "Tango in a madhouse"
Alfred Schnittke Polka
Tchaikovsky Serenade for string orchestra in C major in 4 movements
---
10 June, 19:00
Odesa Opera House
Zurich Chamber Orchestra 
Daniel Hope (violin, artistic director)
Elgar Serenade
Mendelssohn Violin Concerto in D minor
Silvestrov "The Quiet music"
Elgar Introduction et Allegro, Op.47
---
11 June, 19:00
Odesa Philharmonic
Zurich Chamber Orchestra 
Daniel Hope (violin, artistic director)
Alexey Botvinov (piano)
Dvořák Serenade
Tan Dun Double Concerto for Violin, Piano and Orchestra. European premiere. The work was commissioned by the ODESSA CLASSICS Festival and the San Francisco New Century Orchestra.
Gershwin Song suite - Arr. Paul Bateman
---
24 June, 19:00
Odesa Opera House
Evgeny Kissin (piano)
Berg Sonata
Khrennikov Dance, Op.5 No.3 5 pieces, Op.2
Gershwin 3 preludes
Chopin Nocturne in B major, Op.62, No.1
Chopin Impromptu in A-flat major, Op.29
Chopin Impromptu in F sharp major, Op.36
Chopin Impromptu in G flat major, Op.51
Chopin Scherzo No.1 in B minor
Chopin Polonaise No.6 in A-flat major
---