Main — Culture — "Odessa Classics Tallinn" festival starts at the Estonia Concert Hall
Culture
"Odessa Classics Tallinn" festival starts at the Estonia Concert Hall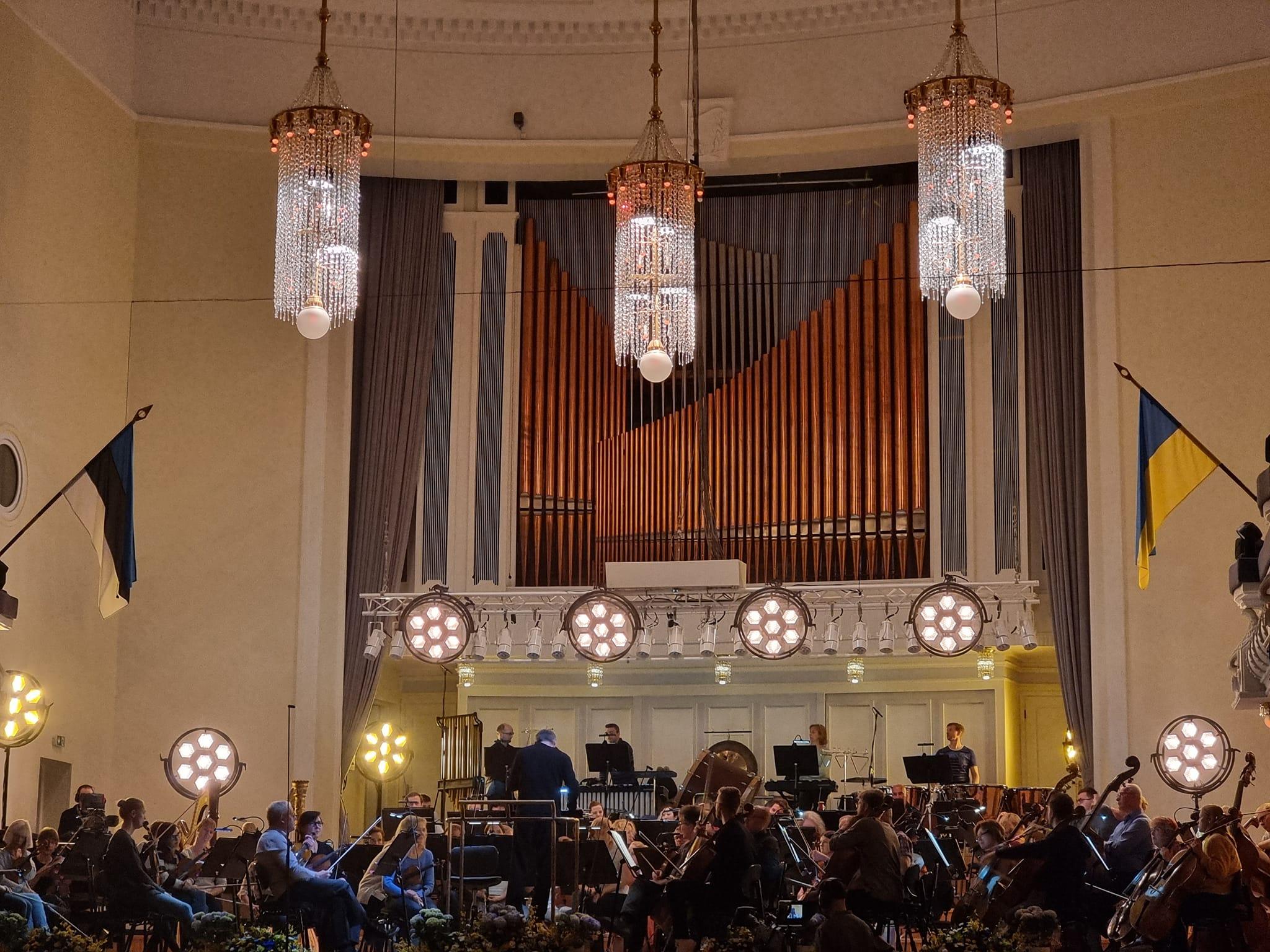 ---
The ARTE TV channel will broadcast the opening throughout Europe.
---
In Estonia, the annual music festival Odessa Classics will begin on Tuesday, the first part of a satellite festival supporting Ukraine, from May 31-June 4. It has been held in Odessa for seven years in a row, but this year, due to the war, the artists were forced to move it to Europe, and the first series of concerts will take place in Tallinn, Laulasmaa, and Tartu. In addition to Estonian and Ukrainian musicians, soloists from other countries will also perform at the festival.
The Estonian Symphony Orchestra rehearses with Ukrainian pianist Aleksey Botvinov on the stage of the Estonia Concert Hall. They were supposed to play together at the Odessa Opera House, but the war destroyed all plans and hopes.
Now the entire Estonian State Symphony Orchestra was supposed to be in Odessa. The rehearsal would be over, we would go to the beach, take off our sandals, and rest on the sand before the evening concert, where we were supposed to play

conductor of the Estonian State Symphony Orchestra (ERSO) Olari Elts.
The organizer of the festival and pianist Aleksey Botvinov spoke about how long and firmly he has been friends with Estonian musicians: they came to the first Odessa Classics in 2015 and supported his initiative very much, so, he says, it is symbolic and joyful that they managed to postpone the festival precisely to Estonia.
We changed the program a little, but the artists who were planned for Odessa Classics in Odessa will perform here as well. This is Daniel Hope, who comes to us every year. And, as far as I know, this is his first visit to Estonia, he has long wanted to perform in Tallinn, and will perform a concert by Britten. This work is dedicated to the war and is very relevant in our time

Aleksey Botvinov
The opening of the Odessa Classics 2022 festival will take place at Estonia kontserdisaal, Tallinn. On the stage:
I will play Mozart's concerto too, at the festival's opening with an orchestra, and there will also be works by our, probably the most significant classics: Estonian Arvo Pärt and Ukrainian Valentin Silvestrov. This is also so symbolic. By the way, they are good friends

Alexey Botvinov
Broadcast for Ukrainian audience:
www.erso.tv
www.odessatallinn.com
www.lb.ua
Now many classical musicians are forced to live abroad: it is almost impossible to play and perform in a war-torn homeland. But, according to Botvinov, they are now the cultural front. After Estonia, Odessa Classics will go to Greece and Germany.
---