Main — Culture — Ukrainian Odessa: Old picturesque frescoes found in Odessa house
Culture
Ukrainian Odessa: Old picturesque frescoes found in Odessa house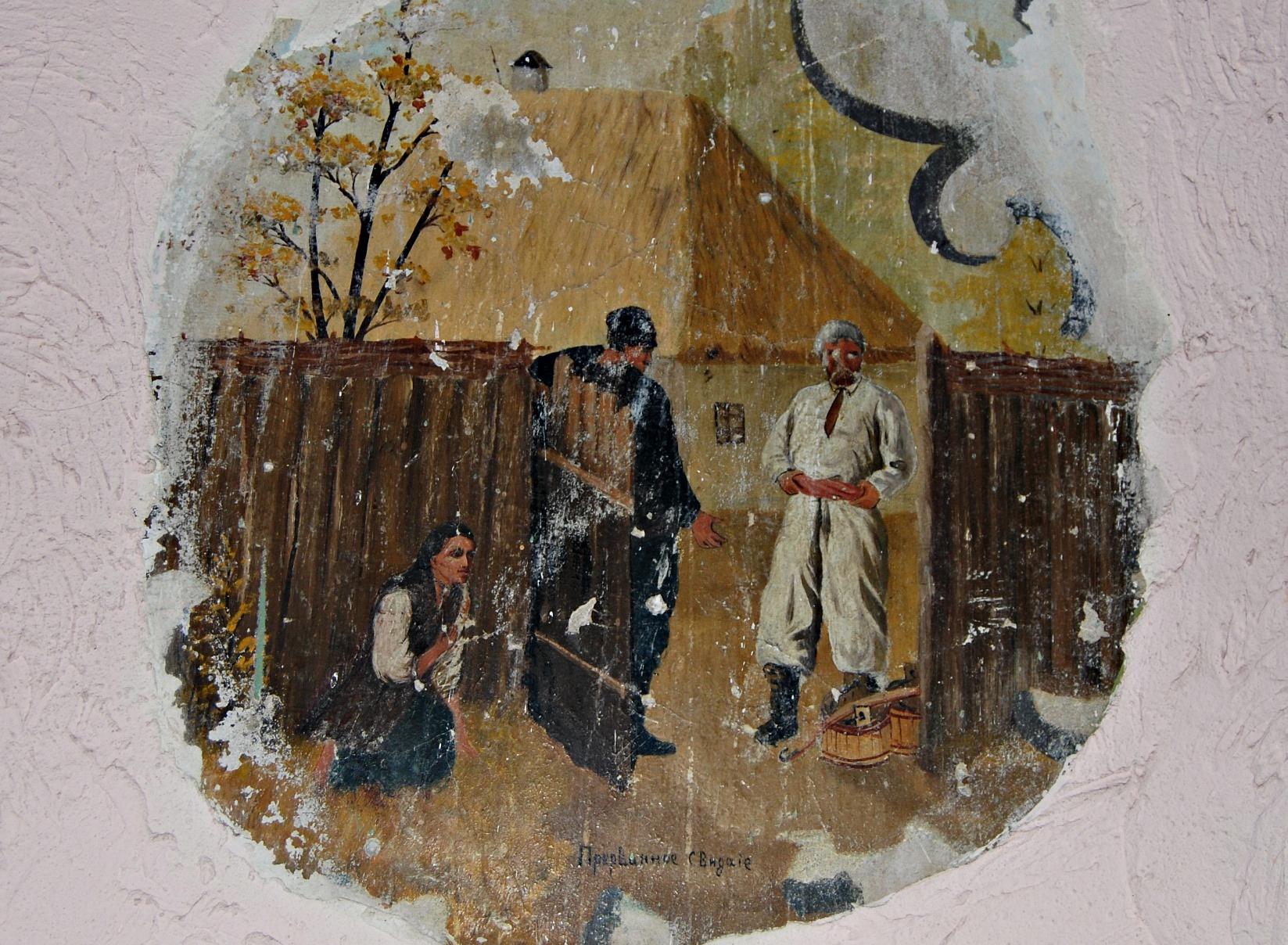 ---
During the renovation, unique frescoes with Ukrainian motifs were found
---
Some ancient frescoes were found under the plaster in Odessa house.
The three drawings show Ukrainian ethnographic subjects. These include thatched-roof houses, picturesque landscapes, girls in national costumes and Cossacks.
Serhiy Hutsalyuk, the head of the Southern Branch of the Ukrainian Institute of National Memory, said that the murals were about 100 years old. They are the copies of greeting cards authored by the famous Odessa artist of the late XIX-early XX centuries Ambrose Zhdahi, who was born in Izmail in 1858.
At that time, they were very popular and had a large circulation. The postcards depicted pictures on historical themes, scenes of folk life, as well as words and notes of Ukrainian songs.

Serhiy Hutsalyuk
According to Hutsalyuk the find testifies to the great popularity of Ukrainian themes at the beginning of the XX century. This indicates the presence in Odessa of a whole layer of urban Ukrainian culture of the late XIX-early XX centuries.
Let's not forget that Odessa has very deep Ukrainian roots. Starting with the first mentions of the Cossacks and campaigns in the south of Ukraine. Let us recall the activities Prosvita Society , which at that time was one of the most powerful in Ukraine.
The Prosvita Society (1868-1939) was a non-governmental organization founded in 1868 in Lviv for the purpose of cultural and scientific development, the consolidation of the national community, and the raising of the national consciousness of the Ukrainian people. Mykola Ustiyanovych, a public figure and politician and priest was a co-founder and chairman of the Society.
The house with unique frescoes is located on Zatyshna Street, 3. The house itself belonged to the Captain Adolf Dinne. After the revolution of 1917 the house was occupied with an experimental orphanage.
---