Main — Diplomacy — Oleksandr Usyk joins the UNITED24 fundraising platform
Diplomacy
Oleksandr Usyk joins the UNITED24 fundraising platform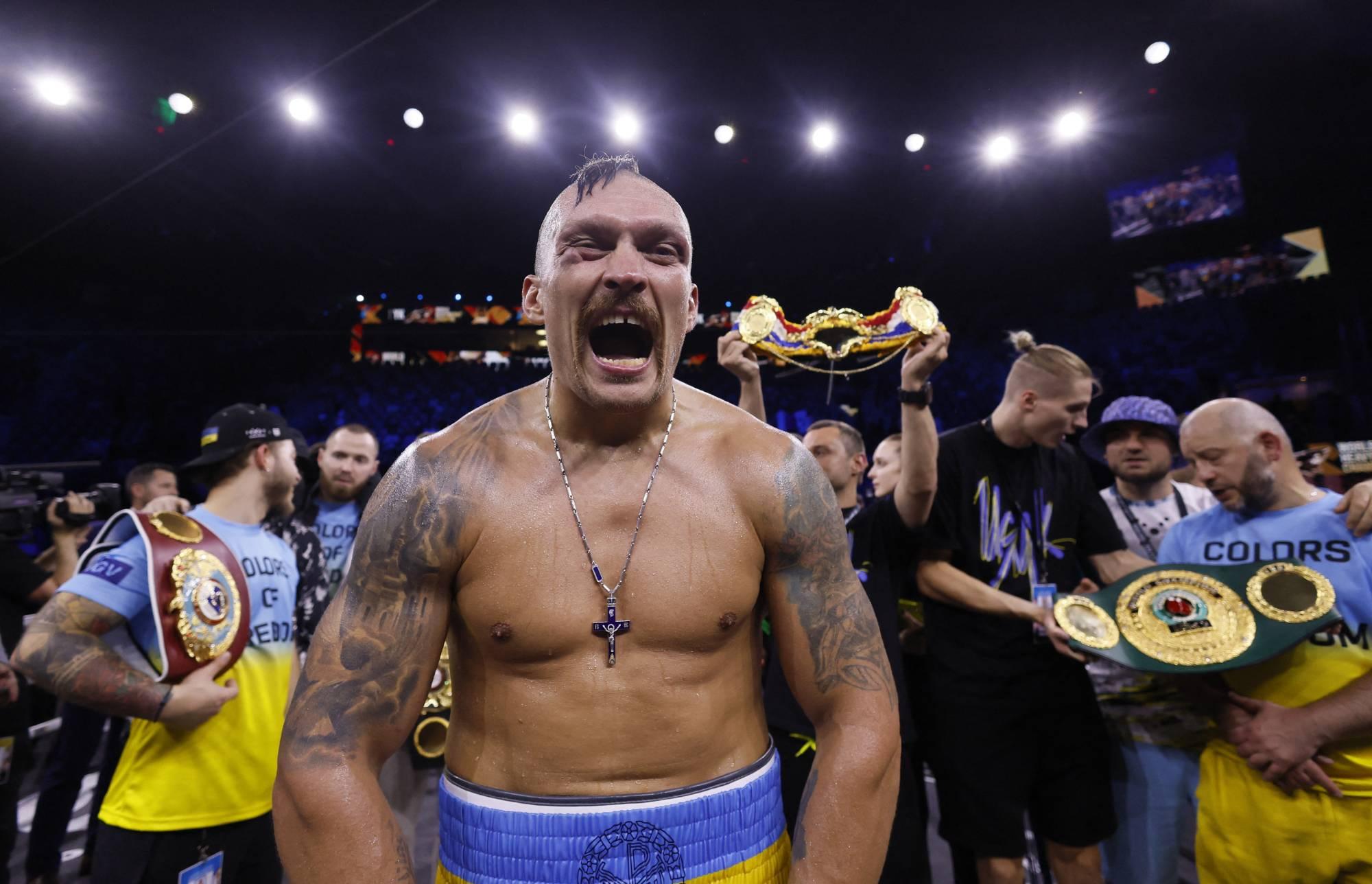 ---
On October 18, the absolute heavyweight boxing world champion and super heavyweight world champion, Oleksandr Usyk, became an ambassador for the UNITED24 fundraising platform. He will focus on supporting the Reconstruction of Ukraine. This was announced during an online conversation with the President of Ukraine, Volodymyr Zelensky.
---
"It is important to keep Ukraine in the focus of the world's attention. Oleksandr is now very popular both in the USA, and in Europe. His popularity already works to help Ukraine," — said Volodymyr Zelenskyy. "We continue the fight, and welcome the Ukrainian champion to the UNITED24 ambassador team."
Usyk has been supporting Ukraine since the full-scale invasion started: in late February, he joined the ranks of Terrodefence; in September, he represented the country on the international stage, while defending his title against Britain's Anthony Joshua and winning WBO, WBA Super, IBF and IBO titles. From now on, he will help rebuild Ukrainian cities that have been destroyed by missiles and kamikaze drones. First of all, he will focus on the reconstruction of the Kyiv region, where he already implements infrastructure projects.
On October 20 in L.A., the famous Beverly Hills Hotel will host a charity fundraiser and an auction, organized by the Usyk Foundation. Some of the lots will be provided by UNITED24.
"I am happy to join the platform founded by President Zelenskyy," says Oleksandr Usyk." We must join forces to convey the truth to the world community and strengthen the support for Ukraine. The event on October 20 will bring together many famous people. I hope we can raise a lot of funds to help Ukrainians affected by the war."
At UNITED24, Usyk will join his sports colleagues, Andriy Shevchenko and Elina Svitolina, the band, Imagine Dragons, Creative director of Balenciaga, Demna, and actors, Liev Schreiber, Barbra Streisand and Mark Hamill, the latter recently becoming the first ambassador of the Army of Drones.
---