Main — War — Operational information on 05.04.2022
War
Operational information on 05.04.2022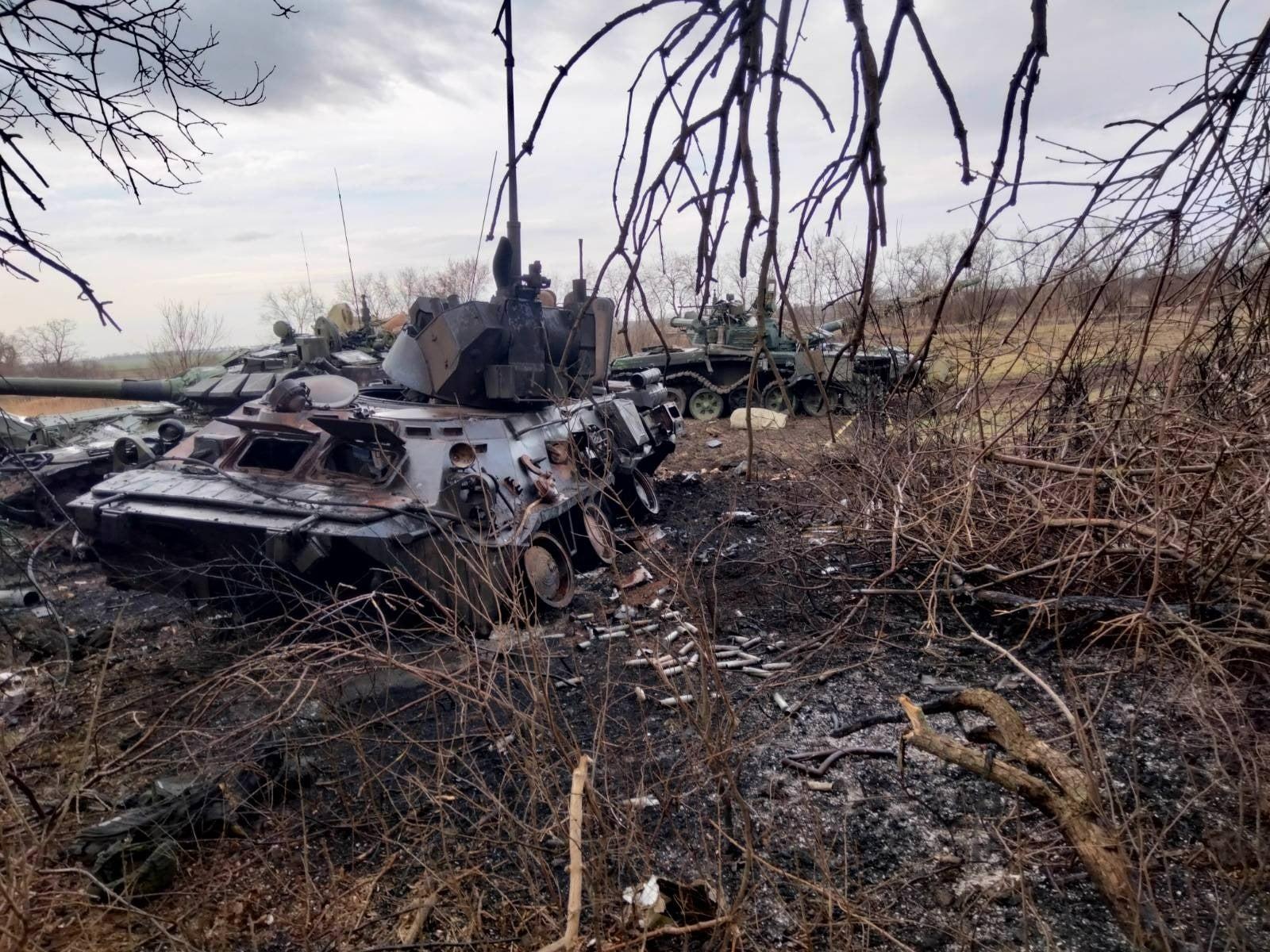 ---
The forty-first day of the heroic resistance of the Ukrainian people to a russian military invasion continues.
Measures to regroup the troops of the russian federation continue. The enemy did not abandon the purpose of the operation to establish full control over the territory of the Donetsk and Lugansk regions. Russian enemy is trying to improve the position of units in the Tavriya and Pivdennobuzhsky operational districts.
Russian troops, defiantly ignoring the rules of international humanitarian law, continue to use aircraft and artillery to strike at civilian infrastructure and industry. Thus, due to the shelling of the city of Rubizhne, Luhansk oblast, the occupiers damaged a tank with nitric acid.
In the western military district of the russian federation, to recruit units that have suffered losses on the territory of Ukraine, covert mobilization measures are being carried out. In addition, the command of the armed forces of the russian federation is trying to make up for the loss of personnel by involving representatives of military schools. The Chita Suvorov Military School of the Ministry of Internal Affairs of Russia conducted a written survey of teaching staff on their readiness to participate in a "special operation" outside the russian federation. Many teachers have given up on possible involvement in the "performance of tasks" and are ready to be discharged from military service.
The export of military equipment of the armed forces of the russian federation from the territory of the republic of belarus by rail and military transport planes continues in the Siversky direction. At the same time, the movement of certain units of the armed forces of the republic of belarus in the direction of the state border of Ukraine was revealed. The rotation of units involved in strengthening the protection of the state border of belarus is not ruled out.
In the Slobozhansky direction the blockade by the russian enemy of the separate area of ​​the Kharkiv region proceeds. In the settlements of Velykyi Burluk, Prykolotne and Fedorivka, the russain occupiers are searching for pro-Ukrainian residents and illegally detaining them.
In the city of Izyum, the russian occupiers are fabricating evidence on the alleged crimes of the Armed Forces of Ukraine. To this end, they are shelling the settlement and creating a kind of "documentation".
In the Donetsk direction, the enemy, with the support of aircraft and artillery, continues to storm the city of Mariupol.
In the temporarily occupied territory of the Zaporizhzhya region, in the city of Berdyansk, local residents are being detained.
In Tokmak, medical staff at local health facilities are being forced to sign so-called "contracts" with the russian Ministry of Health.
Ukraine's Defence Forces continue to carry out tasks to liberate the occupied territory from russian occupation forces.
Let's win together!
Glory to Ukraine!
---