Main — War — Operational information on 31.08.2022
War
Operational information on 31.08.2022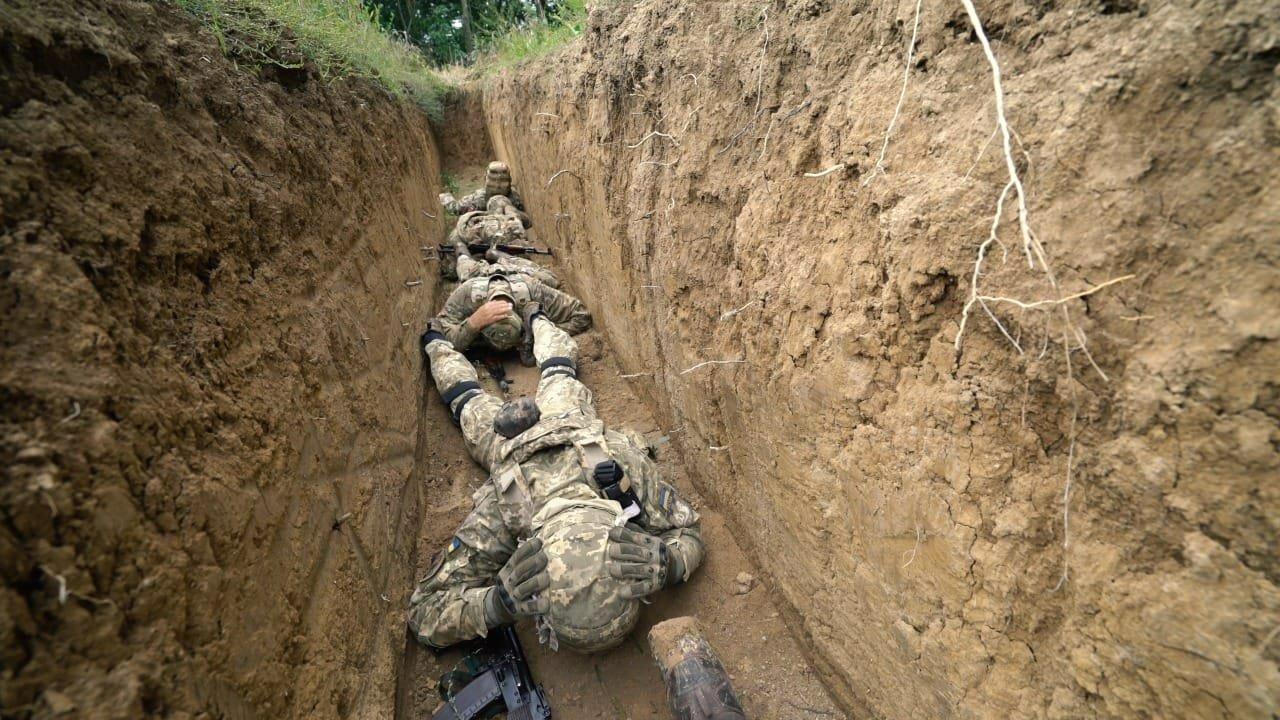 ---
The one hundred eighty-ninths (189) day of the heroic resistance of the Ukrainian people to a Russian military invasion continues.
In the Volyn, Polissya and Siversky directions, the situation remains unchanged. The enemy carried out mortar and artillery shelling in the areas of the settlements of Hai and Bleshnya in the Chernihiv oblast and Dmytrivka and Kindrativka in the Sumy oblast. Air reconnaissance of the border oblasts of the Air Force continues.
In the Kharkiv direction, the enemy from tanks, combat vehicles, and barrel and jet artillery shelled civilian infrastructure in the areas of Duvanka, Sosnivka, Ruska Lozova, Cherkaski Tyshky, Tsyrkuny, Stary Saltiv, Shestakove, Nortsivka and Husarivka settlements. Supports the high intensity of UAV reconnaissance. It carried out airstrikes in the area of Ruski Tyshky. Made an unsuccessful attempt to attack in the direction of Prudyanka.
In the Slovyansk direction, the Defense Forces' positions in the Dolyna, Bohorodychne, and Dibrivne settlements were hit by fire. An airstrike was carried out near Virnopilla. The enemy is trying to improve the logistical support of his troops.
In the Kramatorsk direction, the enemy fired from barrel and jet artillery near Vesele, Bohorodychne, Zakitne, Hryhorivka, and Spirne. It carried out airstrikes in the areas of the settlements of Spirne and Ivano-Daryivka.
In the Bakhmut direction, the occupiers fired at military and civilian infrastructure facilities in the Bakhmut, Soledar, Zaytseve and Kodema districts.
Ukrainian defense forces repelled enemy offensive attempts in the direction of Vesela Dolyna, Bakhmut, Zaytseve, Mayorsk, and Kodema settlements.
In the Avdiivka direction, the enemy fired from tanks, barrels and jet artillery near Avdiivka, Opytne, Umanske, Pervomaiske and Staromykhailivka. It made an unsuccessful attack attempt in the direction of the settlements of Avdiivka, Pervomaiske, Krasnohorivka and Maryinka, suffered losses and retreated.
On the Novopavlivske direction, shelling of the positions of our troops in the areas of Novomykhailivka, Prechystivka and Velyka Novosilka settlements was recorded. The enemy tried to improve the tactical position in the Pobyeda area but was unsuccessful.
In the direction of Zaporizhzhia, Burlatske, Kamianske, Novopil, Hulyaipole, Orihiv, Zaliznychne, Vremivka, Novoivanivka and Mala Tokmachka settlements were attacked by the enemy. The enemy used aviation for strikes near Chervone, Dorozhnyanka, and Novosilka.
In the South Bug direction, the enemy is concentrating its main efforts on holding the occupied positions. Takes measures to replenish losses and restore the logistical support of the troop group. It carried out shelling from tanks, barrels, and rocket artillery in the areas of the settlements of Oleksandrivka, Lupareve, Chervony Yar, Kiselivka, Kvitneve, Velyke Artakove, Shevchenkove, Mykolaiv, Bila Krynytsia, Posad-Pokrovske, Olhyne, Dobryanka and Topoline. Airstrikes hit areas of Andriyivka, Olhyne and Plotnytske settlements. The enemy pays considerable attention to aerial reconnaissance by UAVs.
In the Black and Azov Seas waters, the enemy's naval group focuses on maintaining a favorable operational regime and blocking civilian shipping in the northwestern part of the Black Sea.
We believe in the Armed Forces of Ukraine! Together we will win!
Glory to Ukraine!
---