Main — War — Andrey Piontkovsky: Putin involved all his agents in the West in forcing Ukraine to sign the peace agreement
War
Andrey Piontkovsky: Putin involved all his agents in the West in forcing Ukraine to sign the peace agreement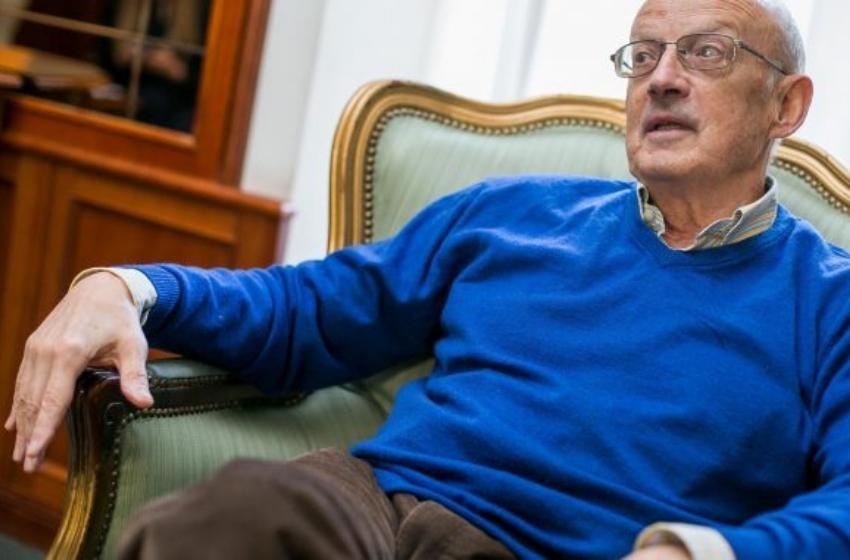 ---
Russian political scientist Andrei Piontkovsky believes that Putin began to involve his agency in the West to force Ukraine to enter into a peace agreement on Moscow terms.
He expressed this opinion on the air of the Espresso TV channel.
"On May 9, the Kremlin leadership's immediate approach was defined. Putin's pathetic speech showed that his entourage had persuaded him to abandon the original goal of the war against Ukraine. They reached a consensus on the Kherson-Kharkiv line on the same day, Macron began to say that Russia should not be humiliated," Piontkovsky explained.
Piontkovsky added that Putin had used all his agency in the West to achieve his goal.
"Putin is now using every opportunity of his agency in the West. Putin has started using very respectable people. For example, Richard Haas and the columnist for The Washington, Post David Ignatius."
And the final point in this situation was an article in the New York Times, which called on US President Biden to immediately explain to Zelensky that there are limits to how much the United States can help other countries. However, the Western allies have not yet provided anything to Ukraine. A political decision has been made, but Ukraine has not yet received anything from powerful weapons, "Piontkovsky added.
The President of Ukraine, Volodymyr Zelensky, stated that his French counterpart Emmanuel Macron had offered Ukraine to make significant concessions for Russia to end the war.
Former Italian Prime Minister Silvio Berlusconi says Europe must force Ukraine to accept Putin's terms
---