Main — Diplomacy — The British monarch stated that he is confident in Ukraine's victory in the war
Diplomacy
The British monarch stated that he is confident in Ukraine's victory in the war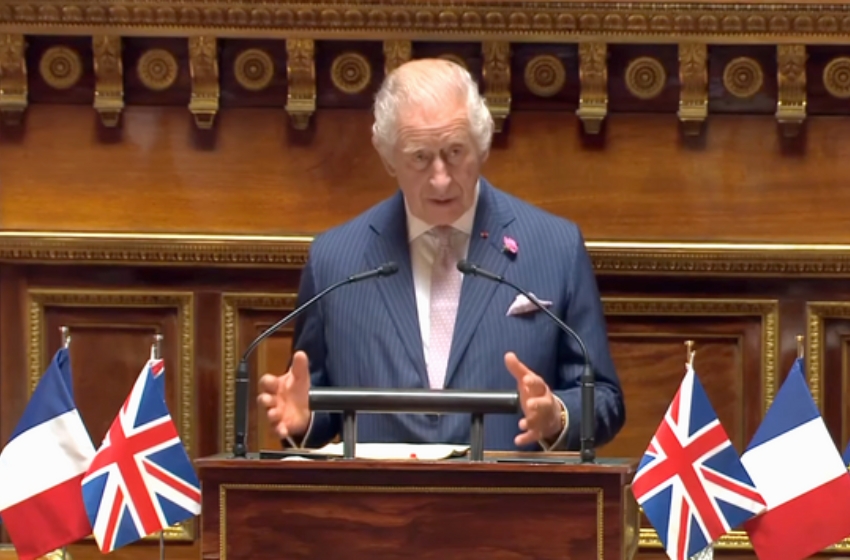 During his visit to France, British King Charles III expressed his "unwavering confidence" that Ukraine will triumph in the war unleashed against it by Russia. Speaking in the Senate (the upper house of the French parliament), the king recalled events from World War II when, in his words, the British and the French "fought shoulder to shoulder for the liberation of Europe."
Today, according to the king, they are once again facing unwarranted aggression on the continent.
He stated, "We are filled with unwavering confidence that Ukraine will achieve victory, and the freedoms we value so highly will prevail." His words were met with applause from French deputies.
The king also expressed solidarity with the Ukrainian people and mentioned that France and the United Kingdom will support them:
"Our determination and our alliance are as important as ever."
During his three-day visit to France, the British king promised to do everything possible to strengthen the alliance with France. He proposed the creation of a new "Entente" – this time for more effective climate change action. The term "Entente" (from French, meaning "agreement") historically referred to the alliance between two countries established in 1904.
Charles III became the first British monarch to address the main chamber of the French Senate.
The day before, a banquet was held in his honor at the Palace of Versailles, hosted by French President Emmanuel Macron.