Main — War — The Foreign Ministry appealed to Turkey because of the passage through the Bosphorus of a Russian ship with S-300
War
The Foreign Ministry appealed to Turkey because of the passage through the Bosphorus of a Russian ship with S-300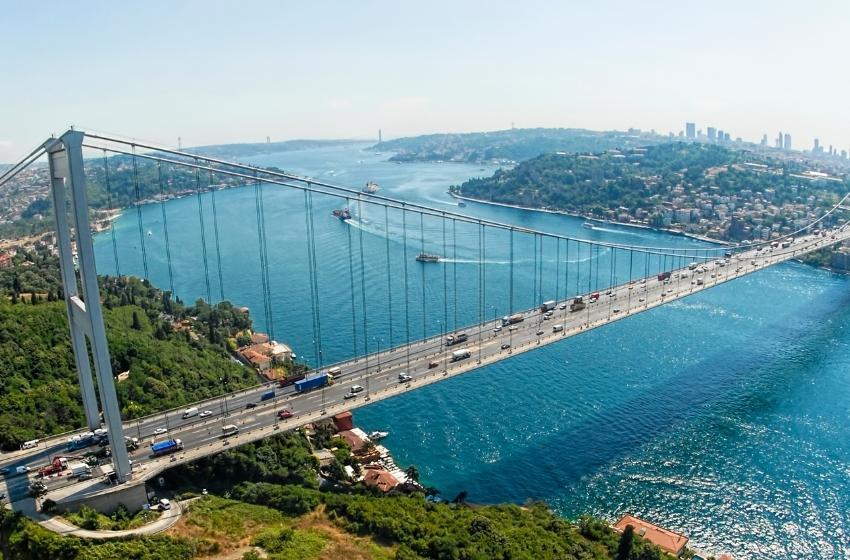 ---
The Ministry of Foreign Affairs of Ukraine addressed a request to the Turkish side regarding the passage through the Bosphorus of the vessel "Sparta II" from Syria to Russia.
This is stated in the Ministry of Foreign Affairs website.
It is noted that today, on August 29, 2022, Ambassador of Türkiye to Ukraine Yagmur Ahmet Guldere was invited to the Ministry of Foreign Affairs.
"The Deputy Minister of Foreign Affairs of Ukraine Mykola Tochytskyi expressed to the Ambassador of Türkiye the concern of the Ukrainian Side in connection with the available information regarding the transportation of S-300 missile systems from Syria to Russia via the Bosphorus Strait by the ship "Sparta II" chartered by Russian ministry of defense," the report says.
Thus, the Turkish Embassy was handed a note verbale from the Ukrainian Foreign Ministry on the issue raised.
The Deputy Minister drew the attention of the Turkish Ambassador to the fact that, following the provisions of the Straits Convention of 20 July 1936, the vessel in question falls within the definition of a warship for this Convention.
"M.Tochytskyi requested the Turkish side to provide official information regarding the cargo that was transported by the ship "Sparta II" through the Bosphorus Strait, as well as regarding the measures taken by Türkiye in order to fulfill the provisions of the Convention and prevent further escalation of the Russian-Ukrainian war," the statement said. in the ministry.
The Deputy Minister expressed the hope that the Turkish side will strictly adhere to its decision of February 28, 2022 to close the Black Sea straits for Russian warships during the Russian-Ukrainian war in line with the consistent position of the Republic of Türkiye to support the sovereignty and territorial integrity of Ukraine in its internationally recognized borders.
As we reported earlier, a Russian anti-aircraft battery of the S-300 type, which was located in northwestern Syria, was returned to Russia.
---