Main — War — The State Emergency Service received 8 modern drones for underwater demining
War
The State Emergency Service received 8 modern drones for underwater demining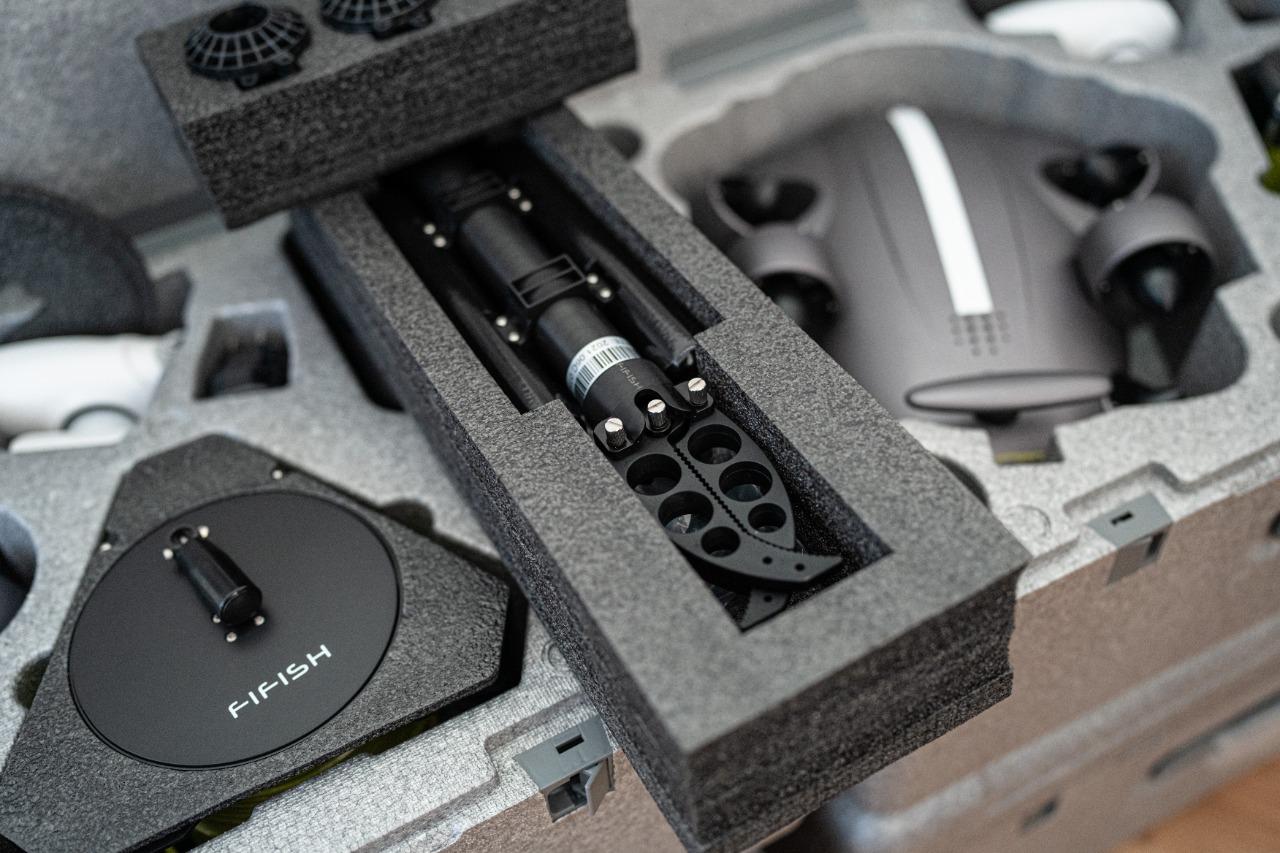 ---
The enemy generously sows our land, reservoirs, rivers and seas with ammunition. Underwater decommissioning is another front of work for our sapper divers.
On October 31, the State Emergency Service officially handed over 8 FIFISH V6 EXPERT underwater drones. This became possible thanks to the joint cooperation of Nova Poshta LLC, the Robotics and Automation Market Participants Association of Ukraine, and the Scientific and Technical Development of Ukraine Charitable Fund.
According to the head of the State Emergency Service, Serhiy Kruk, the Service is currently developing an underwater demining strategy. "The experience of Ukrainian sapper divers in this is unique. And the transferred equipment will definitely expand our capabilities. Therefore, I thank the partners for this necessary help," he emphasized.
In her turn, the director of the Association of Robotics and Automated Systems Market Participants, Iryna Legkobyt, emphasized that these are the first 8 drones out of 20 to be handed over to the State Emergency Service.
It is worth noting that the use of the transferred equipment will allow:
significantly increase the level of protection of sapper divers during humanitarian demining operations; especially during the disposal of mine traps and specially installed explosive devices;
to improve the quality of work on the search, detection and disposal of explosive objects;
to expand the possibilities of searching for ammunition at greater depths;
to increase the level of training of sapper divers in accordance with leading international practices using the experience of international experts in the field of humanitarian demining.
For reference: today, about 14,000 square meters of Ukrainian water areas are contaminated with explosive objects. According to a preliminary forecast, it will take up to 10 years to demine them.
---