Main — War — Ukrainian game for PC, in which you can beat Putin and Kadyrov as a Musk
War
Ukrainian game for PC, in which you can beat Putin and Kadyrov as a Musk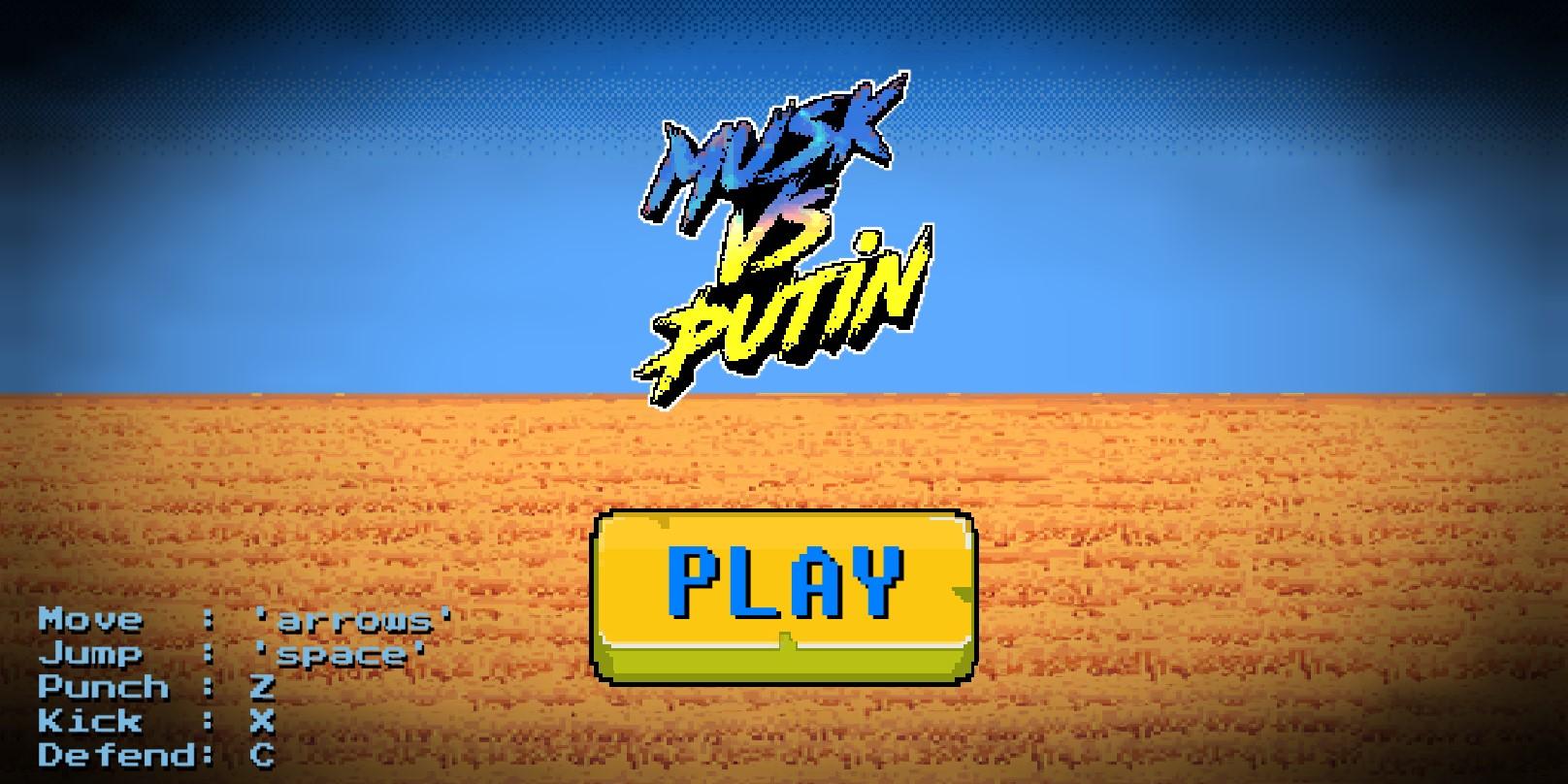 ---
Ukrainian developers have created a small game that allows you to test yourself in the role of billionaire Elon Musk and beat Russian President Vladimir Putin and one of his main henchmen Ramzan Kadyrov.
---
The journalists of the GameDev DOU portal drew attention to the project.
The game is called Musk vs Putin and runs directly in the browser at this link. The essence of the fighting game is elementary: you need to control Mask in three-dimensional space, which must first beat Kadyrov, and then Putin. The SpaceX founder is skilled in punching, uppercutting, and kicking.
All battles take place against the backdrop of painted views of the destroyed Mariupol. And the battles are accompanied by the song "Oh, near the meadow there is red viburnum" performed by the soloist of "Boombox" Andrey Khlivnyuk.
The project was created at the initiative of the Palianytsia Foundation, which collects money for humanitarian needs. After defeating Putin and Kadyrov, users can send funds to the organization. More than $10,000 has already been raised this way. Some donations came in cryptocurrency.
The game was created by a team of five authors - one Unity specialist and four artists. The latter took turns working on the project. The main goal of the team was to tell about the war. And the inspiration was Musk's Twitter post, where he challenged Putin to fight for Ukraine.
---