Main — War — Vladimir Osechkin about PMC Wagner and PMC Redut
War
Vladimir Osechkin about PMC Wagner and PMC Redut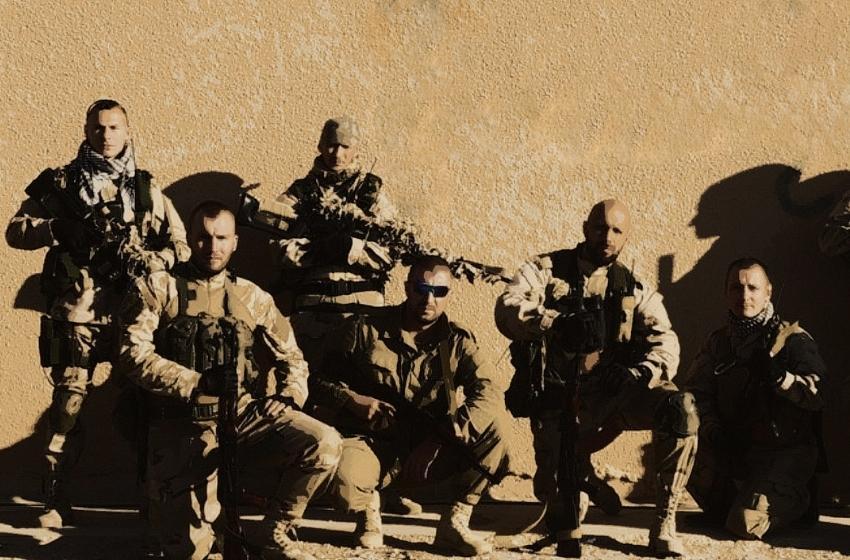 ---
Several people from PMC Wagner have recently fled abroad, particularly to France. They turned to Vladimir Osechkin, Russian human rights activist who operates the anti-corruption website Gulagu.net
Vladimir said that this is not the first time that people deliberately flee from PMCs Wagner and PMCs Redut, who are ready to tell the truth about what happened and what is happening inside these structures.
According to Vladimir, these people flee to countries where there is a democracy, where human rights are respected, where they can be provided with security, and where they can receive a guarantee of their rights to life. And, of course, they go to Western Europe, where the institute of international protection operates.
"Firstly, I want to say that there are no PMCs in Russia. Everything that journalists write about PMCs is more like a brand, the so-called PMCs Wagner and PMC Redut. These are not private military companies. In Russia, there is no legislation on private military companies. This is criminal, this is mercenarism, Article 359 of the Criminal Code of the Russian Federation. And if someone starts to create a private military company, for example, in Samara, Moscow or Tolyatti, FSB officers will very quickly arrest and put up to 20 years of the Corrective labour colony. Where, as we know, Yevgeny Prigozhin is coming.
But, just, the so-called Wagner and Redut are those organizations, one was created under the supervision of Yevgeny Prigozhin, and this is an illegal military formation on the territory of the 10th brigade of the GRU special forces of the Ministry of Defense in the Krasnodar Territory, at the Molkino training ground.
A similar story with PMC Redut. It was once created as a security company in the group of companies of Gennady Timchenko and his gas empire, which took on large contracts in the Middle East, and then later, at the suggestion of Timchenko, who wanted to please Vladimir Putin, PMC Redut was redesigned and now stationed on the territory of the 16th brigade of the GRU special forces in the Tambov region, also on the territory of a military unit. And both of these groups entered the territory of Ukraine during the military invasion. Wagner on one side, Redut on the other.
Redut entered through Belarus, through the territory of the Chornobyl nuclear power plant, and it was Redut which had a task, (there were more than 1000 people), when they reached Kyiv, they were supposed to storm and seize the building of the SSU. We know this for sure. We have people who came to us and gave detailed, consistent testimony and told about it. Just like those who participated in the so-called Wagner PMC, many people have already arrived and are giving evidence.
We are in contact with these people. And also, as far as possible, with the French authorities. We provide active assistance to the investigators of the International Criminal Court, and assist the Ukrainian law enforcement agencies investigating war crimes and crimes against mankind, in which, among other things, fighters of illegal military groups (Wagner and Redut) are involved."
---