Main — Business — The achievement of Digital Ukraine: the Ministry of Digital Transformation participated in the Tallinn Digital Summit
Business
The achievement of Digital Ukraine: the Ministry of Digital Transformation participated in the Tallinn Digital Summit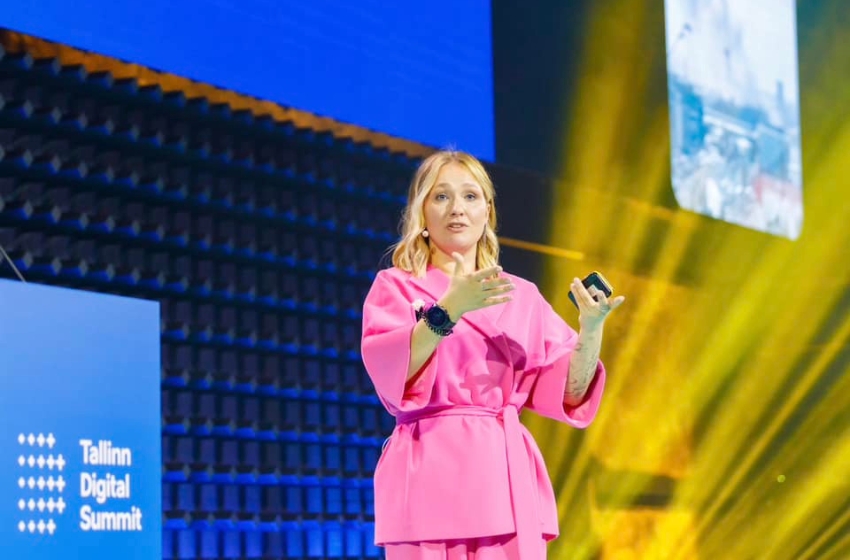 On September 5th, the annual Tallinn Digital Summit took place, bringing together leaders in the digital world. Politicians, government officials, representatives from international organizations, and the private sector discussed the challenges and opportunities for building a digital future.
Ukraine was represented at the Tallinn Digital Summit by a team from the Ministry of Digital Transformation. Valeriya Ionan, the Deputy Minister for European Integration of the Ministry, talked about the development of digitalization in Ukraine, the creation of a national innovation strategy, the launch of educational applications, and the ministry's plans.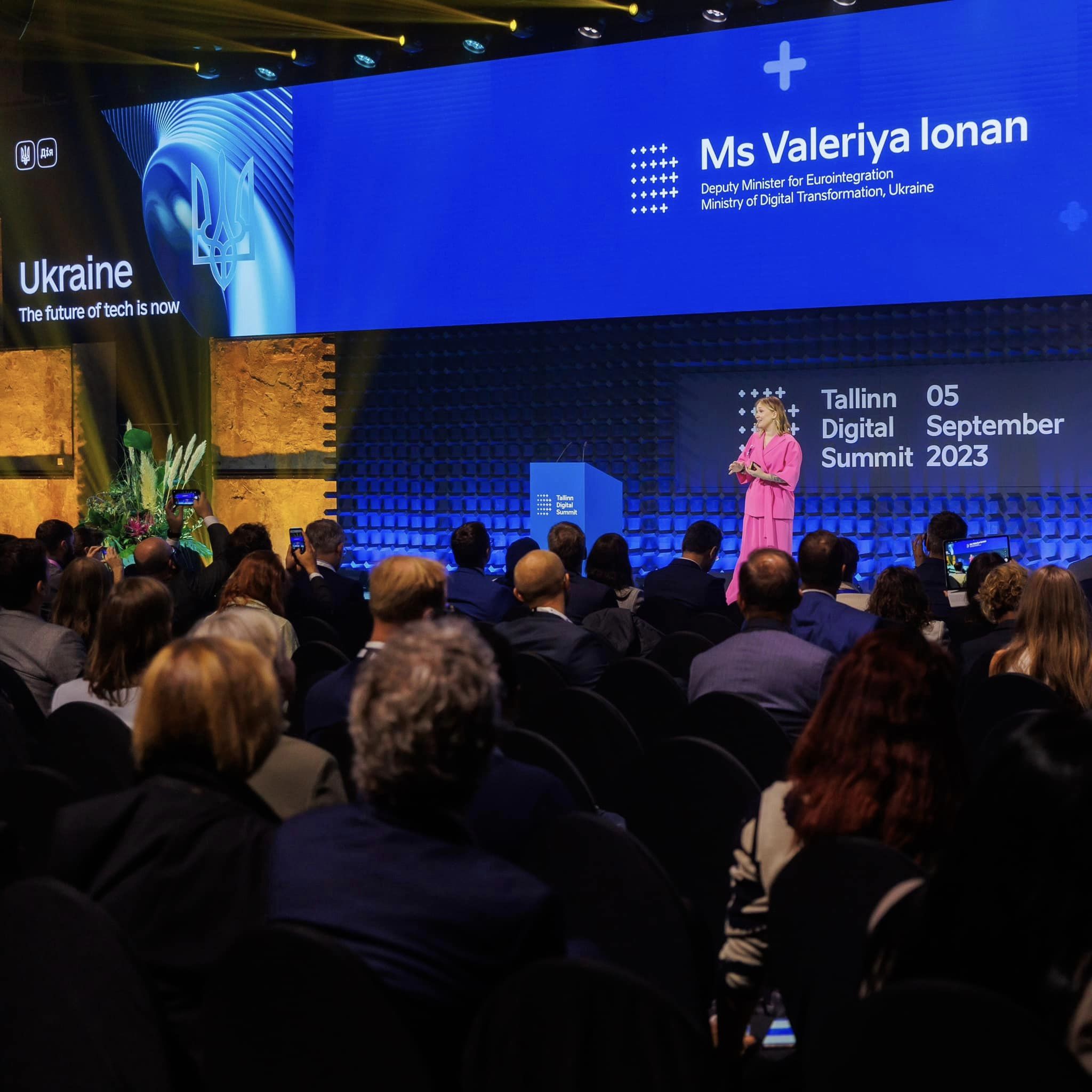 "Right now, Ukraine has a unique opportunity, with the support of the entire world, to make fundamental decisions, to become a new economic and educational wonder in the world. Innovations should not only address current problems but also focus on new horizons for the future. We are working on the development of a national innovation strategy and have already identified ten priority areas that we plan to develop, from research centers to cooperation with the private sector. Today, we are building the future of technology, and we are doing it, in part, thanks to the trust and support of our Estonian partners," says Valeriya Ionan.
In addition, the Deputy Minister participated in a panel discussion titled "Rethinking and Reshaping Resilience." This year's theme focused on the consequences of Russia's invasion of Ukraine, particularly for the security of the European cyber space. Participants discussed data processing center security, data protection measures, and combating disinformation during wartime.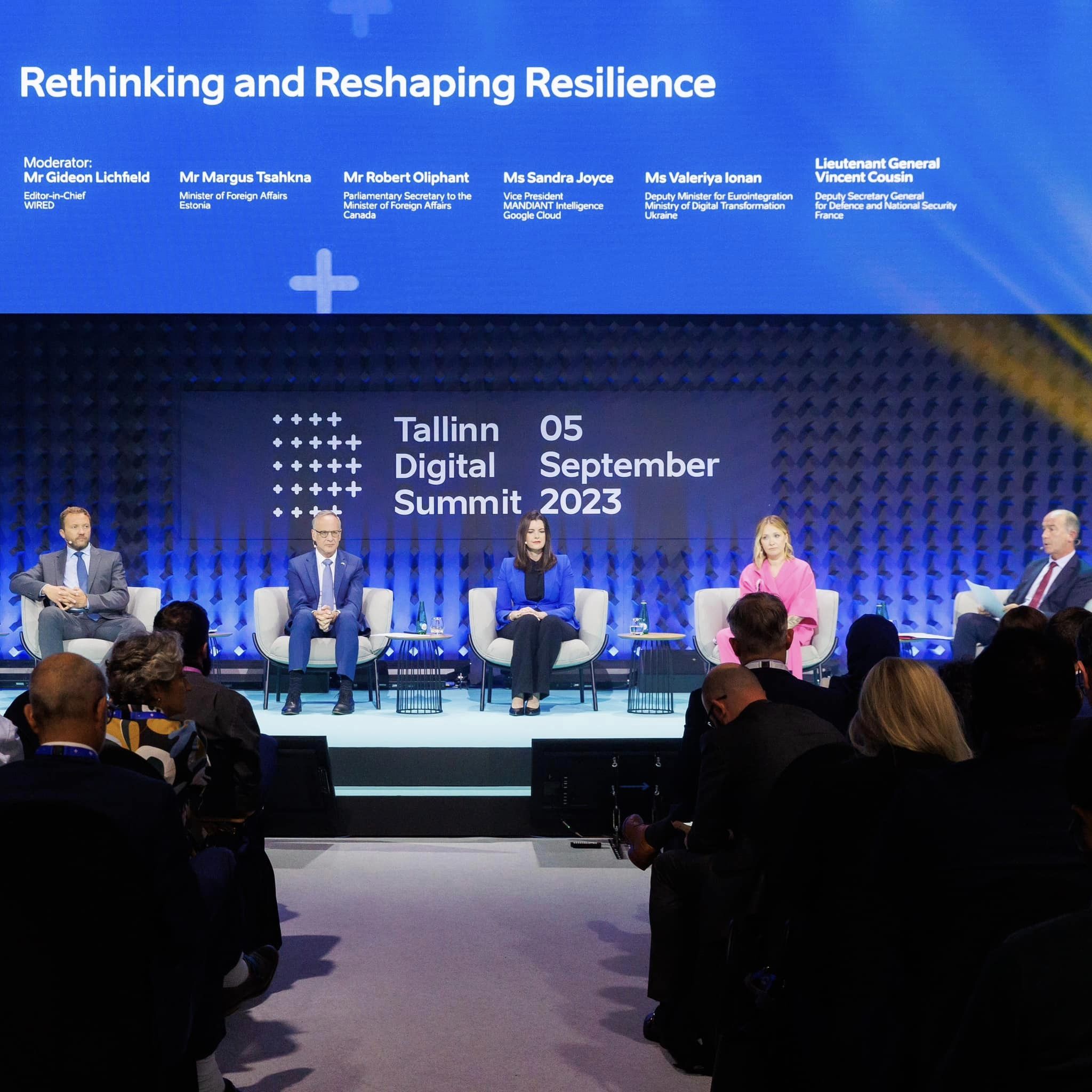 You can watch Valeriya Ionan's full presentation at the Tallinn Digital Summit via this link: YouTube Video.