Main — War — A military expert told how the Kerch bridge could be destroyed
War
A military expert told how the Kerch bridge could be destroyed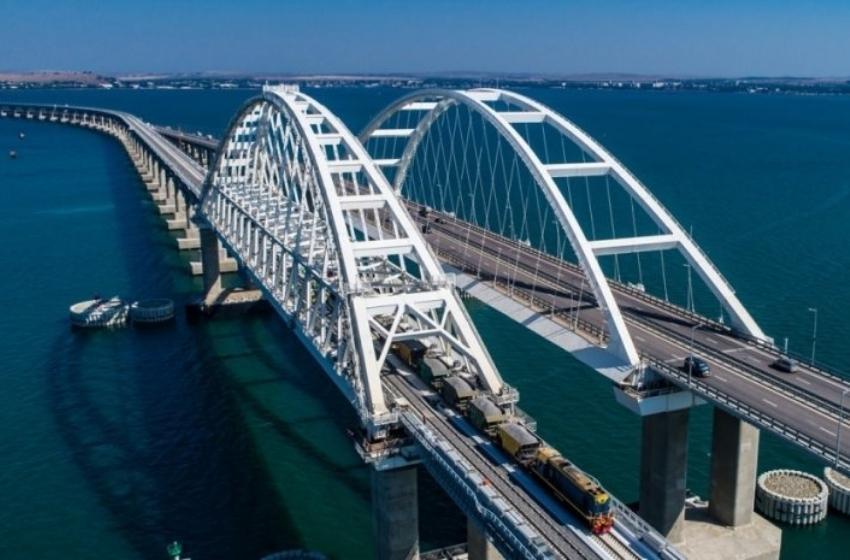 ---
Recently, talks about a possible strike of the Armed Forces of Ukraine on the Crimean bridge have constantly been circulating in the information space. This probability was assessed by military expert Alexander Kovalenko.
As he said on the air of the FreeDom project, it is possible to use both Neptune and Harpoon for this. But the question is how far.
"The effectiveness of defeating such an object as the Kerch Bridge primarily depends on the maximum reduction in the distance from launch to destruction, so that air defense systems do not work well enough," the expert says.
That is, he hints at the de-occupation of the Zaporizhzhia and Kherson regions, since in this case the most advantageous positions for firing on the Kerch bridge will open - Melitopol, Berdyansk, Genichesk.
According to Kovalenko, a counteroffensive of the Armed Forces of Ukraine is already observed in the Kherson region, there is an advance in a number of settlements.
The journalist asked the expert whether the occupiers are now introducing additional security measures due to talk about a strike on the Crimean (Kerch) bridge.
"In fact, all the forces and means that the Russian military can use to prevent this kind of strike are already being used. This is the creation of layered air defense, barges from radar traps," says Kovalenko.
But all this can be inefficient. Everyone remembers from the story with the Moskva cruiser that Russian air defense is ineffective against anti-ship missile systems.
"We are now seeing the situation with the temporarily occupied territories, which are also covered by layered air defense, but this does not help against HIMARS," the military expert said.
---