Main — Business — According to the agreements between the first ladies of Ukraine and Türkiye, the Odessa orphanage was evacuated to Ankara
Business
According to the agreements between the first ladies of Ukraine and Türkiye, the Odessa orphanage was evacuated to Ankara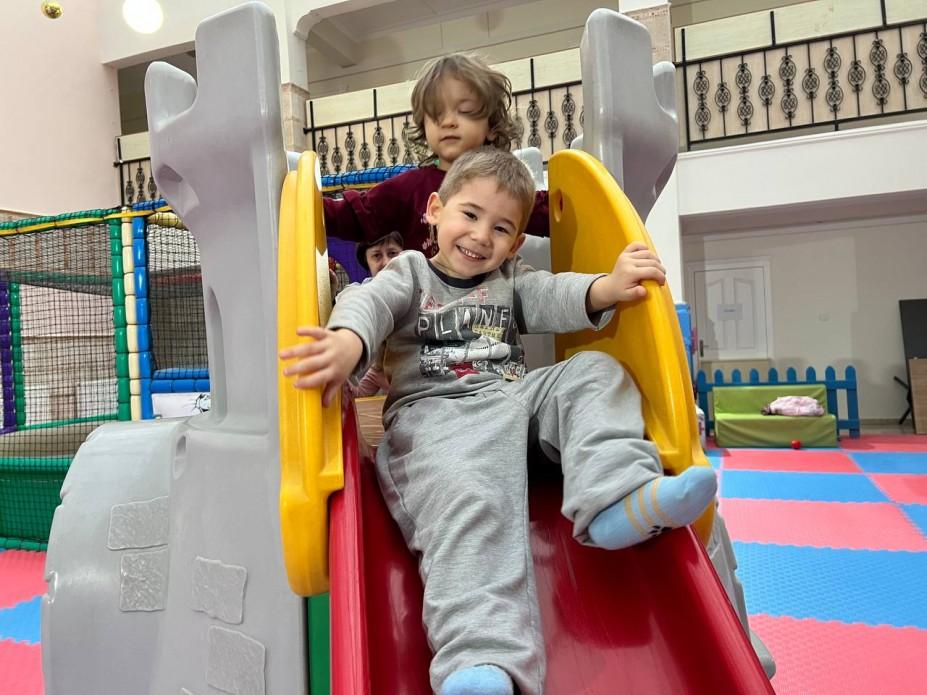 ---
34 fosterlings of Odessa orphanage № 3 "Sonechko" along with their accompanying persons and their children (70 people in total) were evacuated to the Turkish city of Ankara the other day, where they will stay until the situation in Ukraine stabilizes. This became possible thanks to the agreements between First Lady of Ukraine Olena Zelenska and First Lady of the Republic of Türkiye Emine Erdoğan.
Negotiations regarding the temporary shelter for the Ukrainian children were held by the Presidents' wives during the visit of Olena Zelenska to Türkiye in early October. However, cooperation in this direction has been constant since the beginning of the full-scale invasion, it was discussed in July, during the second Kyiv Summit of First Ladies and Gentlemen initiated by the wife of the President of Ukraine, in which Emine Erdoğan took part.
"Let's work together to support women and children who have become victims of war," the First Lady of Türkiye urged those present in her speech at the event.
"Our Summit is no longer just a platform for exchanging experiences once a year, it is actually a platform of like-minded people who strengthen each other. This successful evacuation is yet another proof of the effectiveness of such cooperation, because there is no more valuable work result for us than rescued children. I am grateful to First Lady Emine Erdoğan for her sensitivity and constant concern for Ukrainian children, whom Türkiye has been repeatedly hosting," Olena Zelenska emphasized.
The group includes children deprived of parental care and those who find themselves in difficult living conditions.
The evacuated Ukrainians were taken to a specialized orphanage in Eryaman (one of Ankara's districts). Children here have all opportunities for development, qualified medical and rehabilitation assistance. Classes are equipped with everything necessary, comfortable living conditions take into account the age of the fosterlings. Ukrainian specialists who take care of children will closely cooperate with Turkish social workers. Translators will help them for communication with colleagues and faster adaptation.
Previously, children from Odessa orphanage were already hosted by Lithuania (46 people) and Chernivtsi (59 people). All of them were provided with comfortable conditions of living and upbringing, and most importantly – safety, which the children were deprived of due to constant shelling of the city.
The evacuation to Türkiye took place thanks to the joint work of the Ministry of Family and Social Services of the Republic of Türkiye, UNICEF, the Ministry of Health of the Republic of Türkiye, the Migration Service of the Republic of Türkiye, the Embassy of Ukraine in the Republic of Türkiye and the National Social Service of Ukraine.
---