Main — Culture — Eurovision 2023: a festival implemented in cooperation with Ukrainians will be held in Liverpool
Culture
Eurovision 2023: a festival implemented in cooperation with Ukrainians will be held in Liverpool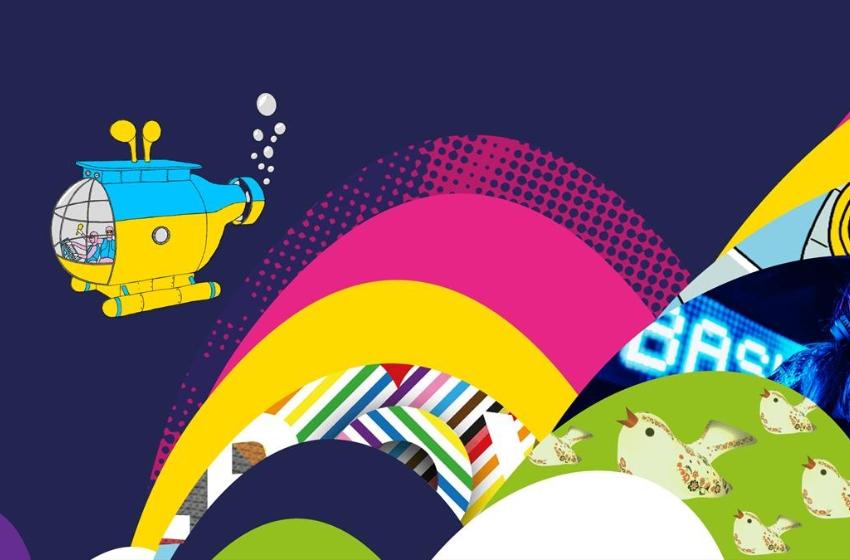 ---
Liverpool City Council has released details of the EuroFestival, which will be held on the eve of the Eurovision Song Contest 2023, from May 1 to 14. This two-week cultural festival will present 24 projects, 19 of which were created in collaboration between British and Ukrainian artists.
"EuroFestival is unique in every sense. No other Eurovision host city has ever curated a creative program of such scale and scope, paying tribute to the culture and heritage of both Liverpool and Ukraine in the most unforgettable way," shared the Director of the Department of Culture Liverpool, Claire McColgan.
The festival organizers aim to demonstrate the unifying power of music and art. Most of the projects presented within the EuroFestival are inspired by the Eurovision 2023 slogan "United by Music", which reflects the unique nature of this year's contest.
"EuroFestival will be a spectacular showcase of artistic and creative talent from the UK and Ukraine in an incredible collaboration. This two-week cultural festival will bring people together and create unforgettable memories for guests of Liverpool involved in the contest," said Eurovision Minister Stuart Andrew.
Among the brightest projects of the program:
Soloveiko Songbirds. Follow the Soloveiko Songbird map to discover the songs of Ukraine. The Soloveiko Songbird –nightingale in English – is the national bird of Ukraine and a symbol of song and happiness. 12 Soloveiko from different Ukrainian regions have travelled to Liverpool, bringing their songs and stories to EuroFestival. Each Soloveiko has been placed in a unique location around the city, and we invite you to listen as they share the stories of their homeland. This piece is produced by Amigo & Amigo, Svitlana Reinish, Anton Dehtiarov, Black_Box, M3 Industries
"Jamala - QIRIM". Ukrainian and Crimean Tatar singer-songwriter Jamala – the 2016 Eurovision winner – performs a live premiere of her QIRIM album with the BBC Philharmonic Orchestra. Jamala has gathered songs from across her homeland for decades – over 80 Crimean musicians joined the album's creation, to preserve the peninsula's history. The people who inspired and created them now live under a grave threat to their existence. "But is it possible to erase the memory of the monumental beauty of the music that was passed across generations?" she asks.
Performance Protect The Beats. Protect the Beats is a work of solidarity with the people of Ukraine. A large-scale public artwork will feature a well-known Liverpool landmark – and over 2,500 sandbags. A short ilm, embedded in the artwork, illustrates how music remains at the beating heart of Ukrainian culture in a message of hope, joy and defiance. Created by Whispered Tales in collaboration with the Ukrainian musician Denys Kashchei, the film features a range of footage – from opera singers to drum and bass – illustrating the power of music to unite people, even in the darkest of times. This piece is produced by Whispered Tales & Denys Kashchei.
Land & Sky and Home & Dreams. This atmospheric performance sees children from Ukraine and Liverpool united by art in a simultaneous kite flying finale, representing their soaring dreams and shared aspirations. Go Fly Your Kite will host inspiring kite design workshops in Liverpool, whilst in Ukraine, Junior Academy of Sciences will facilitate workshops working with young people across four cities. They will come together with schools from Liverpool City Region, to creatively illustrate their dreams and wishes onto their kites. And then they fly. This piece is produced by Go Fly Your Kite, UK & Junior Academy of Sciences of Ukraine. Land & Sky, Home & Dreams has been funded by Spirit of 2012.
Read more about EuroFestival on the official Visit Liverpool website.
---