Main — Diplomacy — From January 18, the passenger train service between Ukraine and Romania will resume
Diplomacy
From January 18, the passenger train service between Ukraine and Romania will resume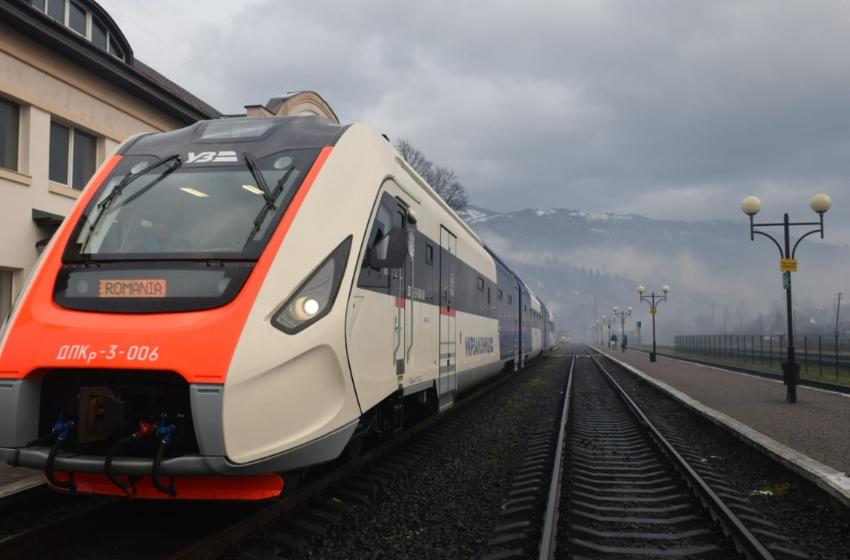 ---
Currently, there is only a freight rail connection between Ukraine and Romania. However, from tomorrow, January 18, passenger trains No. 755/756 and No. 753/754 Rakhiv – Valia-Višeului – Rakhiv will run to Romania.
---
Flights will depart daily at 6:10am and 2:10pm and arrive in Vali-Višeului at 7:45am and 3:45pm, respectively. In the return direction, trains depart at 11:45 and 18:15 and arrive in Rakhov at 12:20 and 18:50, respectively.
Border guards will ensure passport control of passengers at the "Rakhiv" station one hour before departure.
Today, the first flight of the Marmar Express was used by Deputy Minister of Infrastructure of Ukraine Mustafa Nayem, Chairman of the Board of JSC "Ukrzaliznytsia" Oleksandr Kamyshyn, and Deputy Chairman of Zakarpattia Military Administration Myroslav Biletskyi.
The train has a total of 179 seats.
The start of the service of these trains will significantly speed up transport connections between Ukraine and the EU, as well as provide Ukrainians who were forced to leave Ukraine with additional transport options to return home.
---