Main — Culture — "Goya and the present": The Albertina Museum will present works by Ukrainian photographer Mykhailo Palinchak
Culture
"Goya and the present": The Albertina Museum will present works by Ukrainian photographer Mykhailo Palinchak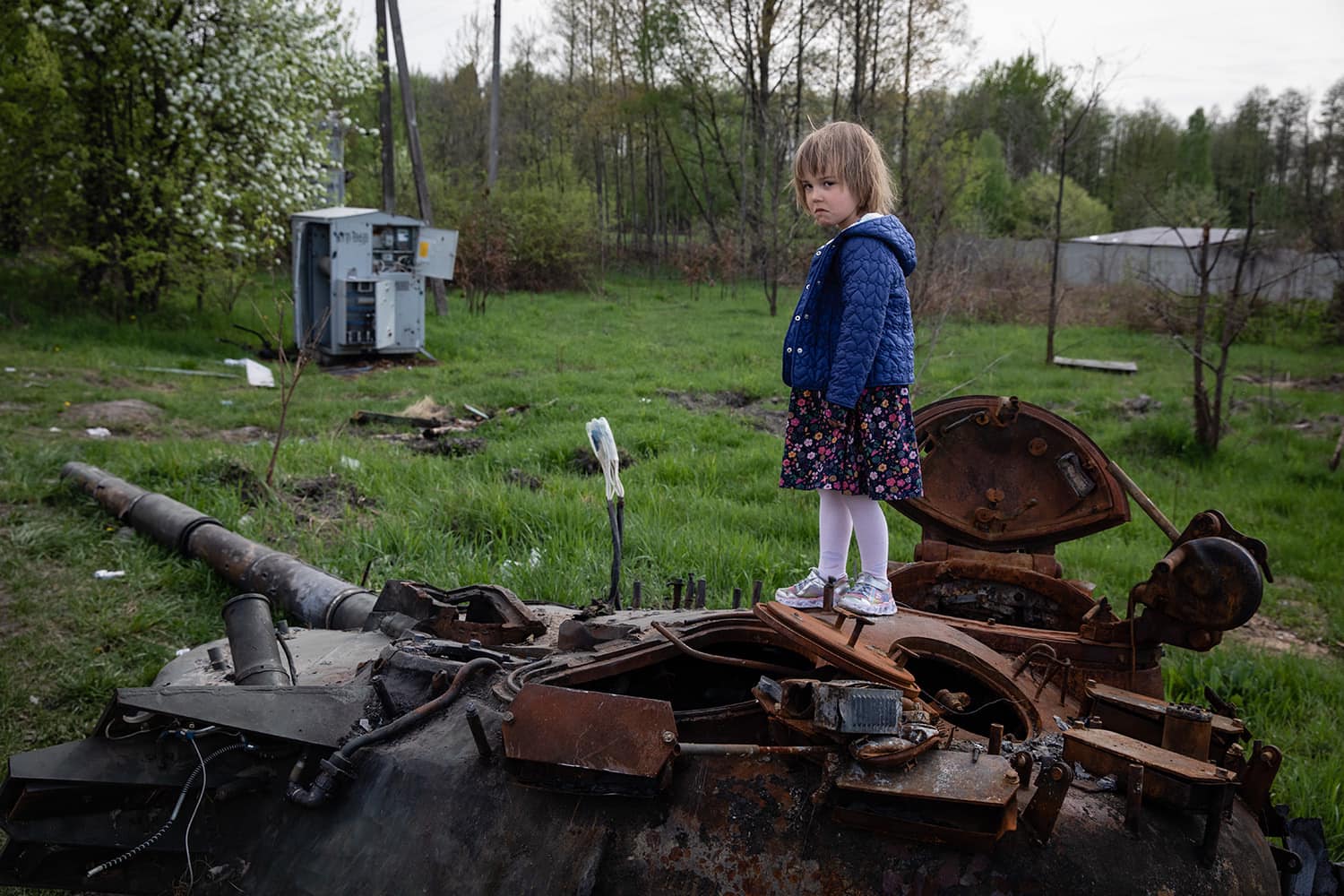 ---
Main image: Girl stands on the tower of a destroyed Russian tank near Makariv village, Kyiv region, Ukraine, May 7, 2022. Mykhaylo Palinchak
Since the outbreak of war in Ukraine in February 2022, the photographer Mykhaylo Palinchak has been documenting the destruction of his homeland and the effects on the population. The images of the ruins of apartment blocks, the dead and survivors, the people fleeing, and those who stayed put impressively convey the immediate consequences of the war.
The ALBERTINA juxtaposes Goya's Los Desastres de la Guerra with around 40 current war photographs by Palinchak, who has repeatedly dealt with drastic political developments in Ukraine in his works. Goya's depictions of war from the beginning of the 19th century from the ALBERTINA collection and Mykhaylo Palinchak's photographs document the universal brutality of war and the suffering of the civilian population.
Mykhailo Palinchak is a street and documentary photographer, the initiator of the Ukrainian Street Photography community and the Untitled platform. He photographed Barack Obama, Donald Trump, Angela Merkel, the Pope. Palinchak's works can be seen in The New York Times, The Washington Post, The Guardian, Le Monde and Deutsche Welle.
The exhibition can be seen from May 24 to August 21, 2022.
---