Main — Business — In Chornomorsk port, a Chinese ship was partially sunk to load a dredging fleet
Business
In Chornomorsk port, a Chinese ship was partially sunk to load a dredging fleet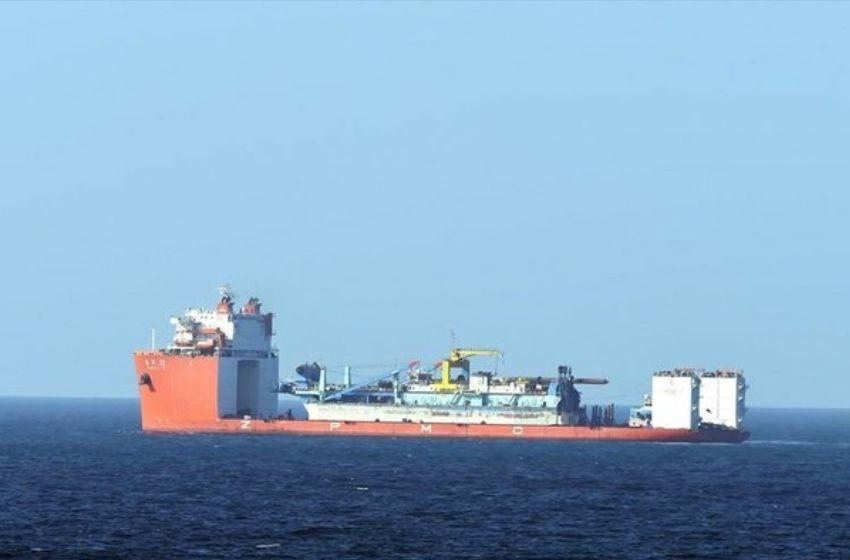 ---
Unique cargo operation carried out in Chornomorsk port: a ship was partially sunk to load a Chinese fleet of several boats.
---
The Chinese cargo ship "Zhen Hua 33" remained in the roadstead of the Black Sea port in a partially flooded state, while a Chinese dredging fleet was assembled above its deck to be sent home.
According to the Stark Shipping company, which is the operator of the cargo ship, "Zhen Hua 33" arrived at Chornomorsk on May 4. The Chinese ship took over the fleet of China Harbor Engineering Company Ltd., which performed dredging contracts in the harbours of Chernomorsk and Yuzhny.
The collection of Chinese ships for dispatch will take another 5-6 days. In 2017, they were brought here on a similar vessel "Zhen Hua 27". The unusual vessel belongs to the Heavy Lift Vessel class and is designed to transport other floating facilities.
The ship has a high bow with a wheelhouse and a long cargo deck. Its design allows the deck and part of the bow to be lowered several meters under the water, so that ships can stand on their own for loading.
---