Main — War — Kim announced the aggravation of the situation in the Mykolaiv region
War
Kim announced the aggravation of the situation in the Mykolaiv region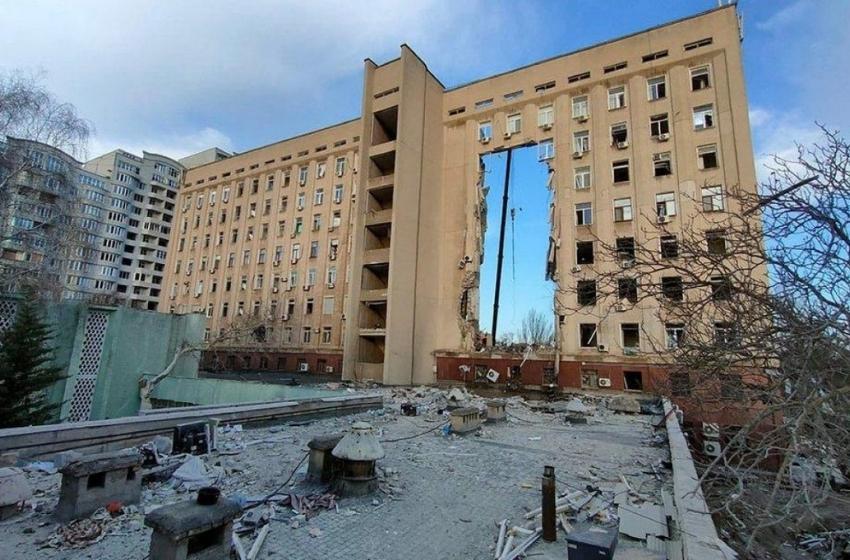 ---
Since the beginning of the full-scale war, more than 300 civilians have been killed in the Mykolaiv region.
This was announced by the chairman of the Mykolaiv regional military administration Vitaly Kim at a briefing.
When asked if he had information about the number of civilian casualties during the full-scale war, Kim replied:
"For the entire period of the war - more than 300 people. And over the past day, two people died in the city of Bashtanka."
He added that the Russian invaders fired at Bashtanka - they hit the district administration, the district council, the stadium, the outpatient clinic.
According to Kim, today, due to the large number of shelling, the situation in the region is more dangerous than two weeks ago. He noted that, despite this, people continue to return to the region.
The chairman of the Mykolaiv MA noted that today, more than 3,700 structures are damaged or destroyed in the region.
"And this figure is growing every day - constant shelling, constant destruction of infrastructure and civilian facilities," he said.
Kim said that in Mykolaiv, work continues to restore the water supply.
"This is a long process, and it will take about two months. Now there is technical water in the taps that can be used in everyday life, and drinking water is delivered or people have to buy it," the chairman of the MA said.
---