Main — Culture — Mozart and American classics at the Odessa stage
Culture
Mozart and American classics at the Odessa stage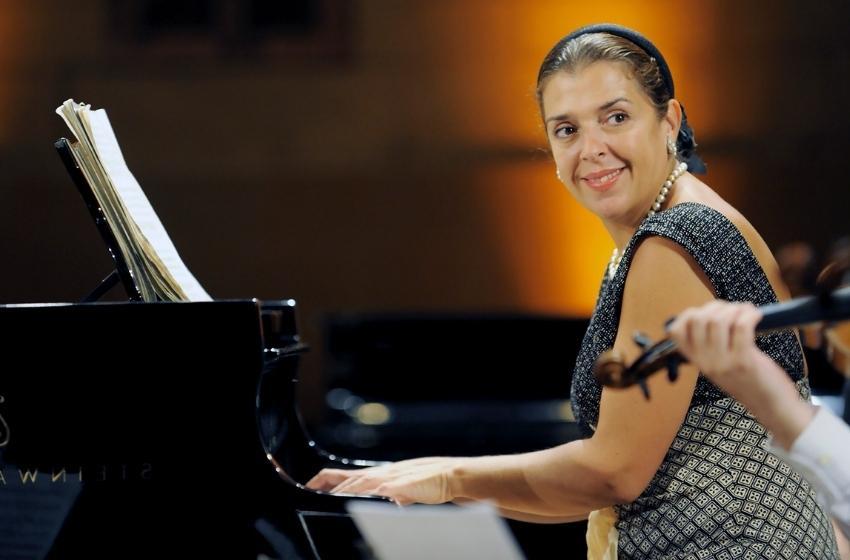 ---
On January 22 at 19:00 in the Great Hall of the Odessa Philharmonic, Aaron Copland's Symphony No. 3 and Mozart's Piano Concerto No. 21 will sound! The performer is the famous pianist Elena Bashkirova.
---
Symphony No. 3 was Aaron Copland's last symphony. It was written between 1944 and 1946 and was first performed on October 18, 1946 with the Boston Symphony Orchestra. This is actually Copland's fourth symphony. It is known as a major American symphony, combining major themes from "Fanfare for the Common Man".
This is a unique opportunity to enjoy the composer's last symphony, a real masterpiece, which, unfortunately, is very rarely heard in concert halls. At the conductor's stand People's Artist of Ukraine Hobart Earle.
The evening programme will also include Concerto № 21 for piano and orchestra performed by the famous pianist Elena Bashkirova!
From Italian, the concert is translated as a competition. Since ancient times, the solo instrument, as it were, competed with the orchestra in the virtuosity of performance. In the work of Wolfgang Amadeus Mozart, the part of the piano and the orchestra became equivalent.
Mozart's "Piano concerto No. 21 in C-Dur" (K.467) was erroneously referred to as "Homage to Elvira Madigan" after director Bo Wiederberg used the composer's music in his film Elvira Madigan.
Mozart's piano concertos for pianists are associated primarily with the high school of melodious piano performance and extraordinary improvisation, which is characterized by the brightness of emerging images.
About Elena Bashkirova
Elena was born into the family of the world-famous pianist and teacher Dmitry Bashkirov, under whose guidance she graduated from the conservatory and immediately began performing with the world's leading orchestras, including the Munich Philharmonic Orchestra, the Berlin Konzerthaus, the Gurzenich Radio Orchestra (NDR), the Cologne Radio (WDR), Berlin Radio, Düsseldorf and Halle Symphony Orchestras; USA (Chicago, Dallas, Washington, and Houston); Lisbon Orchestra, Vienna Symphony Orchestra, Israel Philharmonic Orchestra and others.
In 1998, Elena Bashkirova founded the Jerusalem International Chamber Music Festival, which takes place annually in August-September with the participation of world-famous musicians and is its artistic director.
She has recorded a lot of chamber music with Gidon Kremer.
---