Main — War — National Guard Sappers demine the territory of the Chernobyl nuclear power plant
War
National Guard Sappers demine the territory of the Chernobyl nuclear power plant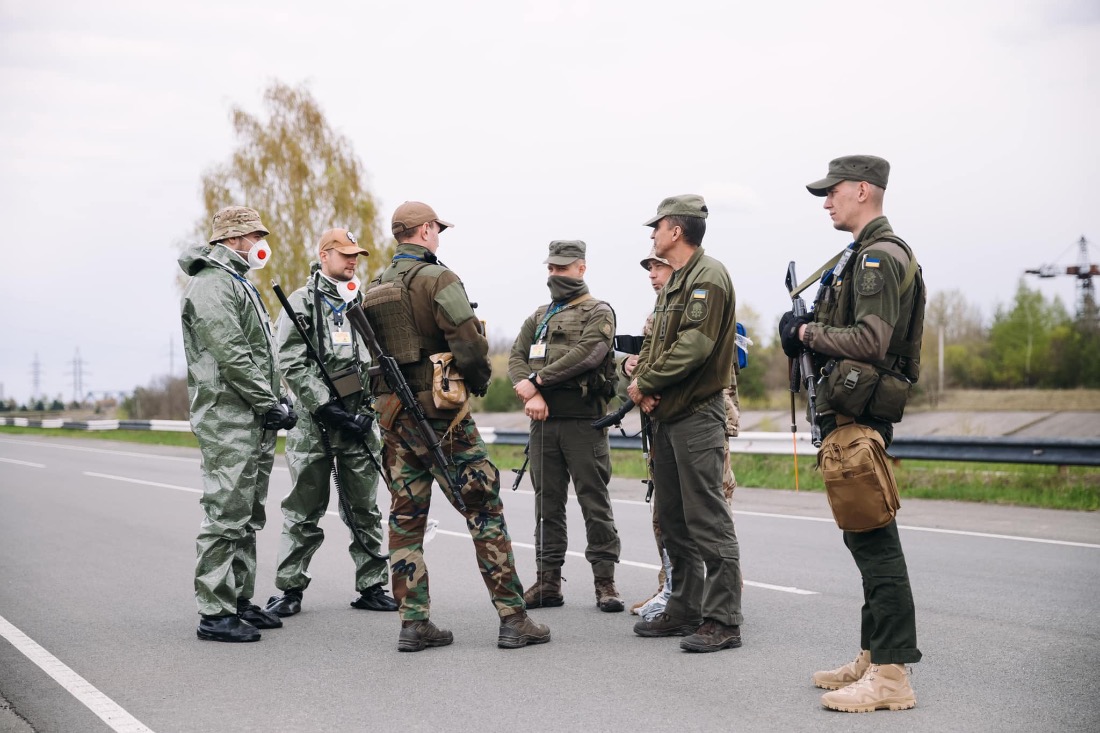 ---
One of the Guards' facilities is currently tasked with detecting and destroying explosive devices is the state-owned Chernobyl Nuclear Power Plant.
Currently, demining groups of the National Guard of Ukraine and the State Emergency Service of Ukraine work here.
"Taking into account the specifics of the facility, it was decided to involve specialists in RHB protection in demining, who together with sappers are exploring the territory of the Chernobyl NPP," said Valery, head of the NGU's engineering service.
It will be recalled that enemy troops occupied the Chernobyl nuclear power plant from February 24 to March 31.
"When the racists entered this area, they could not enter strategically important objects because there is an appropriate admission system. They were housed in offices that they looted and stole many computers, all-in-ones, and system units. Today we are working at 150%. If we worked for 12 hours before, now we do not have such an opportunity. We come for two weeks and work a minimum shift," said Dmytro, the head of the Chernobyl NPP shift.
The sappers have already explored almost 80% of the territory. Today, the radiation background on the territory of the nuclear power plant remains within the control levels.
"Every day, since the beginning of the war, up to 10 demining groups from the military units of the National Guard of Ukraine go on missions to identify and destroy explosive devices in all regions of Ukraine, except the temporarily occupied territories. To date, these units have identified and neutralized about 5,000 explosive devices throughout Ukraine," said the head of the engineering service.
After completing sapper's works at the NPP, the employees of the State Specialized Enterprise will be able to work and perform their work relatively safely on the entire territory of the facility.
---